Operating Hours & Seasons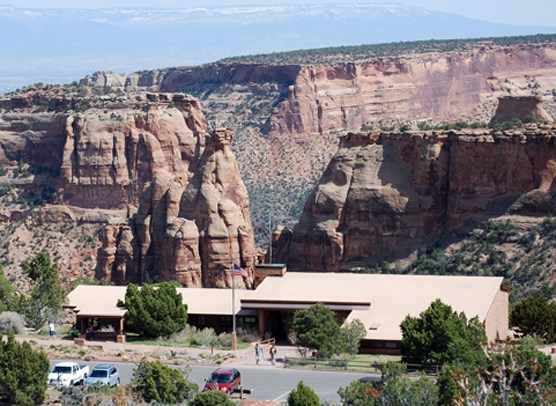 Colorado National Monument is open 24 hours a day, seven days a week.
Visitor Center hours:
Standard visitor center hours are 9:00 a.m. to 4:30 p.m. with extended hours in the spring/fall (9:00 a.m. - 5:00 p.m.) and summer (8:00 a.m. to 6:00 p.m.)
The visitor center is closed Thanksgiving, Christmas Day, and New Year's Day.
For updates on storm or temporary closures call the park hotline at (970) 858-3617 ext 350.
Last updated: March 16, 2021