Birding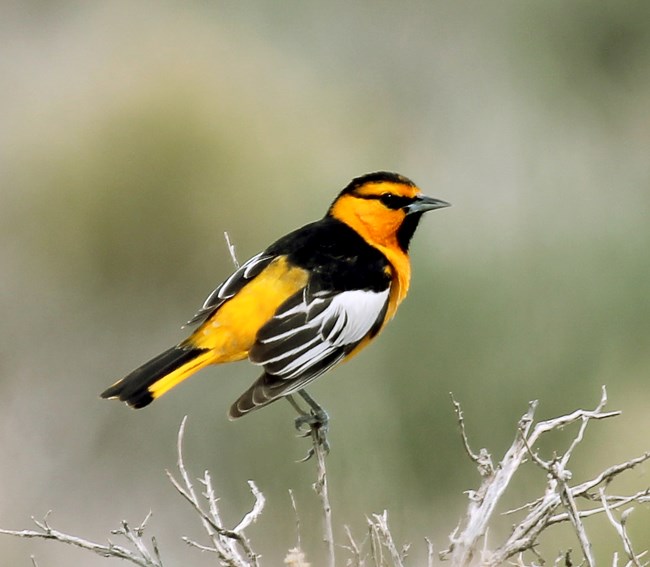 Be sure to check out our Calendar or Facebook page for upcoming birding events.

Idaho Birders know that City of Rocks, Castle Rocks, and the Almo Valley are some of the best locations in the state for observing Pinyon Jay, Virginia's Warbler, Gray Flycatcher, Juniper Titmouse, Bushtit, Greater Sage-Grouse, Black-throated Gray Warbler, and Plumbeous Vireo. As of June 2020, 179 bird species have been documented in the checklist area, and 117 species have been counted in a single day!
Idaho's State Bird (Mountain Bluebird) is here, as well as nesting Golden Eagles, Ferruginous Hawk, Burrowing Owl, Canyon Wren, Green-tailed Towhee, Lesser Goldfinch, and many more that are recorded on the Checklist of Birds.

City of Rocks exhibits many habitats that contribute to a diversity of birds. In just a short hike or drive one can easily encounter sagebrush steppe, pinyon-juniper woodlands, willow-choked streams, rocky canyons, aspen forests, mahogany woodlands, sub-alpine fir, and alpine ridges. Just about anywhere in the Reserve and State Park can be good birding, but check out these hotspots: Parking Lot Rock, Stines Creek Picnic Area, Almo Creek Wetlands, and Smoky Mountain Campground. Birders may want to download a copy of the City of Rocks Bird Checklist or purchase Birder's Guide to City of Rocks National Reserve at the Visitor Center for $5.

Learn more about the birds in City of Rocks.

Follow our Birding Blog!
Last updated: May 28, 2021