Buffalo Soldiers Study
In 2016, the NPS Planning, Environment and Public Comment division (PEPC) conducted a study to evaluate ways to commemorate and interpret the role of Buffalo Soldiers in the early years of the national park system, enhance historical research, education, and public awareness of their stewardship role in the national parks, and further connect the Buffalo Soldiers story to the national parks and African American military service following the Civil War. The goal of the study was to increase public awareness and understanding of Buffalo Soldiers in the early history of the National Park Service, promote awareness and relevancy of the National Park Service within African American communities, and enhance historical research, education and public awareness related to the Buffalo Soldiers. The Study period closed on January 1, 2017.

Even thought the Study period has passed, you can still learn more about this historic study when you visit the NPS PEPC website. There, you can download and read the entire Buffalo Soldiers Study.

Want more Buffalo Soldiers information? Discover and read about where the Buffalo Soldiers have a relevant history in the National Parks.
Visit our keyboard shortcuts docs for details
Duration:

8 minutes, 54 seconds
Even though the Study period has passed, you can still view this informative video about the Study's purpose and about the history of the Buffalo Soldiers. This video features interviews with National Park Service rangers, Shelton Johnson and Reggie Murray, both of whom portray Buffalo Soldiers in their living history interpretation programs.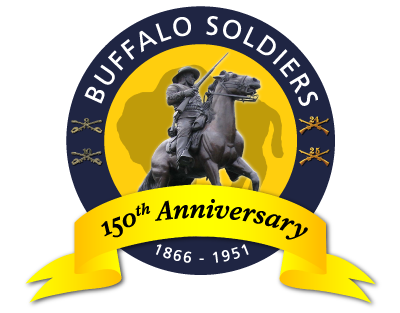 Additional Information on the Buffalo Soldiers
You can always find Buffalo Soldier information on our website within the park's pages but a plethera of additional information about the Buffalo Soldiers and their roles in our National Parks is available to discover on the Buffalo Soldiers in the National Parks page.
Last updated: March 9, 2022