Frequently Asked Questions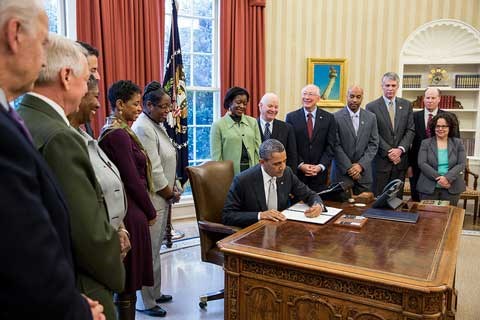 Q: When was Charles Young Buffalo Soldiers National Monument created?
A: Charles Young Buffalo Soldiers National Monument was established when President Barack Obama exercised the authority vested in him, under Section 2 of The 1906 Antiquities Act, on March 25th, 2013. Read the full Presidential Proclamation. The 1906 Antiquities Act gives Unites States Presidents the authority to protect and preserve public lands by placing them aside as national monuments.
---
Q:
Where did the name "Buffalo Soldiers" originate?
A:
After being established by congress in 1866, these all-black regiments were sent to the Western frontier during the Indian Wars. It was while fighting with the Plains Indians that the name was born. Rival Plains Indians would refer to these men of the all-black regiments as "buffalo soldiers" based on the resemblance of their dark, curly hair to that of a buffalo's coat and because of their fierce nature of fighting which was also a trait of the buffalo.
Q: Is there an entrance fee or parking fee?
A: There are no entrance fees or parking fees at the park. Parking is located in the paved surface lot adjacent to the house (which is the National Monument). Visit the Directions page to get customized directions to the park.
---
Q: Is there nearby lodging and dining options available?
A: Yes. For a list of lodging, camping and dining options that are near the park, visit the Eating & Sleeping section of the website. John Bryan State Park is the closest park which offers camping facilities.
---
Q: What are the GPS coordinates for Charles Young Buffalo Soldiers National Monument?
A: The park GPS coordinates are 39°42'26"N 83°53'25"W
---
Q: Is the Passport® cancellation stamp available at the park?
A: Yes, visitors can obtain the park Passport cancellation stamp at the Visitors Center.
---
Q: What other National Park Service sites are there in Ohio?
A: The National Park Service has a total of eight national park sites in Ohio. Click on a site's full name to be taken to their respective page. Each park's "alpha code" is bolded in parenthesis. See map at bottom of page for geographic locations of these Ohio NPS sites. Click on the park's picture on the map to be taken to their website.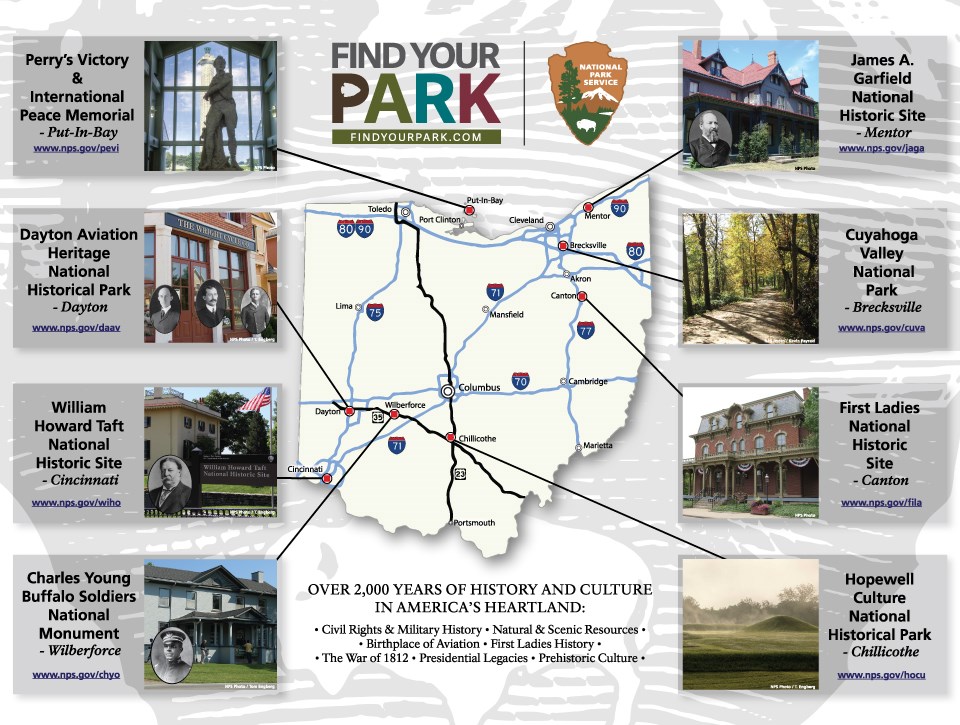 Last updated: October 2, 2022