Permits & Reservations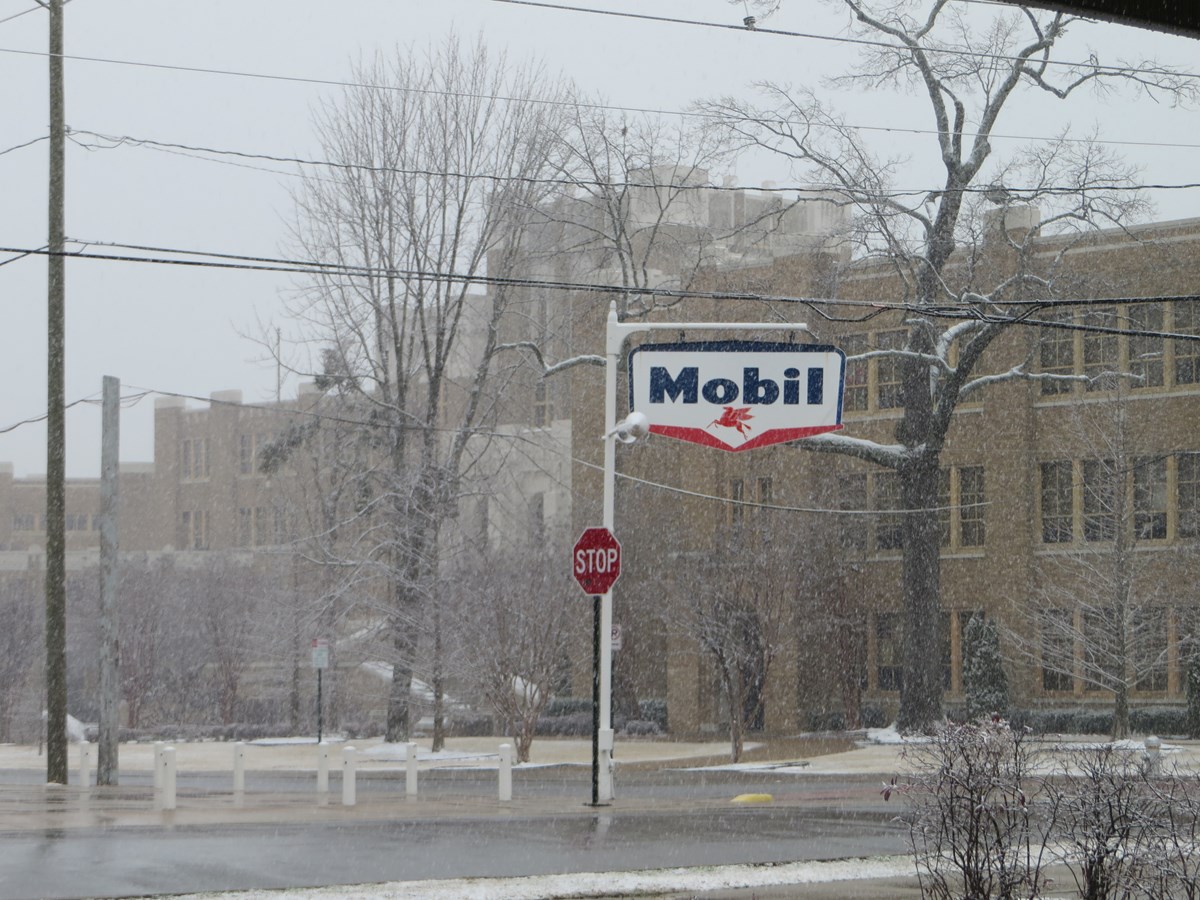 For a permit application or for questions about any of these processes, please call Little Rock Central High School NHS at 501-374-1957.


Special Use Permits
At Little Rock Central High School NHS, certain activities require a special use permit. A special use permit must be issued by the office of the superintendent before a special event can take place on federal lands within the historic site. Requests for an early opening or late closing of facilities are considered special events. Permits for special events will be issued pursuant to standards established in Directors Order and Reference Manual 53 and 36 CFR. You must submit an application with any applicable fees and receive authorization in advance of your event from the Office of the Superintendent; an application for a special use permit must be made in writing to the superintendent at least four business days before the event. These regulations are enacted to ensure the protection of historic site resources, prevent interference with interpretive or other NPS sponsored programs or activities and reduce conflicts with other visitors.

These activies include:
a sports event, pageant, regatta, public spectator attraction, entertainment, ceremony, and similar event

public assemblies, meetings, gatherings, demonstrations, parades and other public expressions of views

See below First Amendment Activities for information

the sale or distribution of printed matter that is not solely commercial advertising

The sale and distribution of printed matter is allowed provided that a special use permit has been issued by the office of the superintendent and provided the printed matter is not solely commercial advertising. The location authorized for this activity will be designated by the Superintendent.Permits of this type are necessary to control the sale or distribution of printed mater since such activity may conflict with the overall safety and enjoyment of the historic site by the majority of visitors. To ensure the exercise of First Amendment rights, the free distribution of message bearing items to the public other than printed matter, so long as the activity occurs within the designated First Amendment area and complies with First Amendment activities. Examples of message-bearing items that may be distributed for free include CDs, DVDs, and other readable electronic media. Such items must be distributed free of charge, and individuals may not ask or demand payment or request a donation in exchange for the item, which would violate 36 CFR 5.3.

the display, posting or distribution of advertisements

engaging in or soliciting any business - requires a permit, contract or other written agreement with the United States, or must be pursuant to special regulations

still photography of vehicles or other articles of commerce or models for the purpose of commercial advertising

use of the commemorative garden for groups larger than twelve people

Audio devices such as, but not limited to, a radio, tape deck, musical instrument, television set, bullhorn, or public address system may not be used in the commemorative garden unless specifically authorized as part of a special use permit issued pursuant to 36 CFR § 2.50 or 36 CFR § 2.51
First Amendment Activities
Freedom of speech, press, religion, and assembly are protected rights under the First Amendment to the Constitution of the United States. However, the courts have recognized that activities associated with the exercise of these rights may be reasonably regulated to protect park resources. The necessity of a permit to conduct First Amendment activities may be required by the Superintendent by groups of any size but may not be needed by groups that are less than 25 in size.

A small group is defined as "25 people or less." A small group may not be required to obtain a First Amendment Permit if they are located within our First Amendment site and have no more than leaflets, booklets and/or handheld signs. A permit is required for any small group that:
wants to hold a demonstration or distribute and/or sell printed mater somewhere outside a designated First Amendment area

wants to use equipment (tables, banners, platforms, etc.) even if it is within a designated area

is merely an extension of another group already availing itself of the 25-person maximum

wants to guarantee they will have priority for the use of a location including the desgnated First Amendment area(s)
A large group is defined as "more than 25 people" and is required to obtain a First Amendment Permit even if they are utilizing a park designated First Amendment site.
Types of First Amendment Activities:
Religious services or ceremonies

Press conference

Press coverage of breaking news

Voter registration

Collecting signatures on petitions or voter initiatives

Public demonstration, picketing, assembly or rally for expressing opinion and views

Sale or distribution of printed material related to free expression of opinion
Type of Activities that are NOT covered by the First Amendment Permit:
Church picnic or social gathering

Wedding ceremonies or receptions

Political fund raiser or other invitation-only political activity or event

Solicitation of donations

Community parades, athletics, or sporting events

Sale of message-bearing clothing, arts and crafts, or similar merchandise
All federal property within Little Rock Central High School National Historic Site may be used for exercising of First Amendment rights EXCEPT:
Inside the Visitor Center or Magnolia Mobil Station or within 25 feet of any entrance to these buildings

Within any area planted with ornamental landscapong and covered with mulch or vegetative ground cover other than turf grass

Within any parking lot
Public assemblies, meetings, gatherings, demonstrations, parades, and other expressions of views are allowed providing a special use permit has been issued by the Office of the Superintendent. Application for a special use permit must be made in writing to the Superintendent at least 48 hours before the event. All permits will be issued with provisions that make clear that permitees may not harass visitors or impede visitors' mobility into, out of, or within the historic site.These regulations are enacted to ensure the protection of resources, prevent interference with interpretive or other NPS sponsored programs or activities and reduce conflicts with other visitors.

Demonstrations involving 25 persons or fewer may be held without a permit within designated park areas provided that none of the reasons for denying small groups permit exception occur. While it is not mandatory, the organizer is requested to provide reasonable notice of the proposed event to the Superintendent, including whether there is any reason to believe that there may be an attempt to disrupt, protest, or prevent the activity. In the event that two or more groups taking advantage of the small group permit exception seek to use the same designated available area at the same time, and the area cannot reasonably accommodate multiple occupancy, the Superintendent will, whenever possible, direct the later-arriving group to relocate to another nearby designated available area.
Changes to Commercial Filming Permits on Park Land
On January 22, 2021, the US District Court for the District of Columbia issued a decision in Price v. Barr determining the permit and fee requirements applying to commercial filming under 54 USC 100905, 43 CFR Part 5, and 36 CFR Part 5 are unconstitutional. The National Park Service is currently determining how this decision will be implemented.
Following the recent court decision, the National Park Service will not be implementing or enforcing the commercial filming portions of 43 CFR Part 5 until further notice, including accepting applications, issuing permits, enforcing the terms and conditions of permits, issuing citations related to permits, or collecting cost recovery and location fees for commercial filming activities.
As regulations regarding commercial filming permits are being reassessed, those interested in commercial filming activities on land managed by the National Park Service are encouraged to contact the park directly for more information about filming in the park and to discuss how to minimize potential impacts to visitors and sensitive park resources.
Do I need a permit to film?
Currently, the National Park Service is not issuing commercial filming permits, but is in the process of evaluating how best to regulate filming activities that affect visitors and park resources. All applicable laws and regulations governing activities and public use in parks still apply, including park hours and areas open and closed to the public. Videographers, filmers, producers, directors, and other staff associated with commercial filming are reminded that rules and regulations that apply to all park visitors still apply to filming activities even if no permit is needed for their activity. Check with the park staff for more information on closures, sensitive resources, and other safety tips.
Are filmers still required to pay fees to film in parks?
As of January 22, 2021, the National Park Service is no longer collecting application or location fees, or cost recovery for filming.
Still Photography
When is a permit needed?
Price v. Barr had no impact on how the National Park Service regulates still photography, so there are no changes in how the National Park Service regulates that activity. Still photographers require a permit only when:
the activity takes place at location(s) where or when members of the public are generally not allowed; or

the activity uses model(s), sets(s), or prop(s) that are not a part of the location's natural or cultural resources or administrative facilities; or

a park would incur additional administrative costs to monitor the activity.
How do I apply for a permit?
Permit applications are available through each park's administrative office or website. Contact information for parks can be found on their websites; visit Find a Park to locate the park where you would like to photograph. You should submit a completed application along with the application fee to the park where you want to film or photograph as far in advance of your planned date as possible. In addition, you should request a meeting with park staff if your proposed activity is unusual or complex. Early consultation with park staff will help them process the submitted application in a timely manner.
What fees will I have to pay?
The National Park Service will collect a cost recovery charge and a location fee for still photography permits. Cost recovery includes an application fee and any additional charges to cover the costs incurred by the National Park Service in processing your request and monitoring your permit. This amount will vary depending on the park and the size and complexity of your permit. The application fee must be submitted with your application.
In addition, the National Park Service has been directed by Congress to collect a fee to provide a fair return to the United States for the use of park lands. The National Park Service uses the following still photography fee schedule:
1–10 people - $50/day

11–30 people - $150/day

Over 30 people - $250/day
Are there other permit requirements?
You may be required to obtain liability insurance naming the United States as additionally insured in an amount commensurate with the risk posed to park resources by your proposed activity. You may also be asked to post a bond to ensure the payment of all charges and fees and the restoration of the area if necessary.
What about photography workshops?
If you are planning a photography workshop, you may need a commercial use authorization. See the commercial use authorization page for more information.
Last updated: February 8, 2021