Park Statistics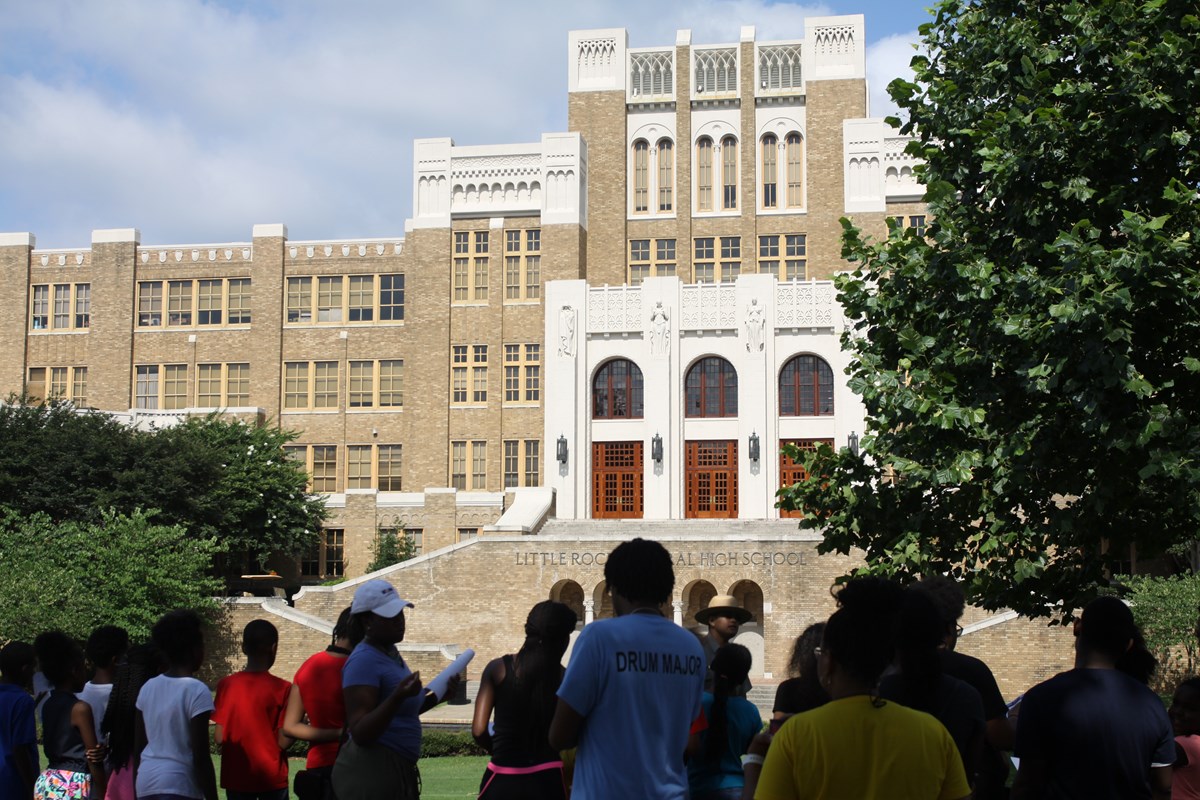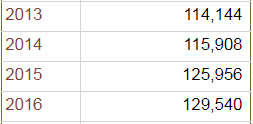 Yearly Visitation
Visitation to the site has grown significantly since the park began operations. Visitors travel from across the nation and around the world to walk in the footsteps of Nine teenage pioneers of integration. The eyes of the world focused on Little Rock where media, troops, and protesters descended during the 1957 Desegregation "Crisis". Visit the location of these pivotal events. Watch the videos shared by students of that year. Discuss the legacy of these events on modern struggles.
To find more information on visitor statistics at National Park Service sites visit:
https://irma.nps.gov/Stats/
By the Numbers - 2017
8,849 visitors attended a Ranger guided program at the site.
186 Education programs that reached 10,829 student both on and off site.
223 Community Events that reached 2,669 people.
278,607 Visits to the park's website.
Nearly 5,000 people attended events throughout Little Rock during September for the 60th Anniversary of the Desegregation of Little Rock Central High School.
2014 Cumulative Benefit to the Local Economy
A 2015 National Park Service report shows that 115,907 visitors to Little Rock Central High School National Historic Site in 2014 spent $6,500,400 in communities near the park. That spending supported 111 jobs in the local area and had a cumulative benefit to the local economy of $8,533,900.
The National Park Service Visitor Spending Report page has the full details and to download the full report.


Last updated: October 26, 2017