Learn About the Park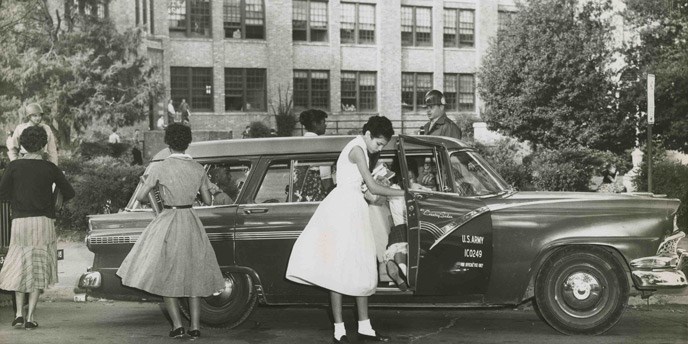 Explore these links to learn more about the park:
Photos, Interviews, and more
View photo galleries, watch interview segments with the Little Rock Nine, take a virtual tour of the school, and more.
Crisis Timeline
Explore the events surrounding the 1957 desegregation crisis in chronological order.
People
Find out more about the people who influenced the events.
The History of Central High School
Read a brief history of how Little Rock Senior High School became Little Rock Central High School, and the pivotal role it played in our heritage.
News
Find out what is happening in your National Park Site and what events are coming up.
Last updated: April 10, 2015