Stories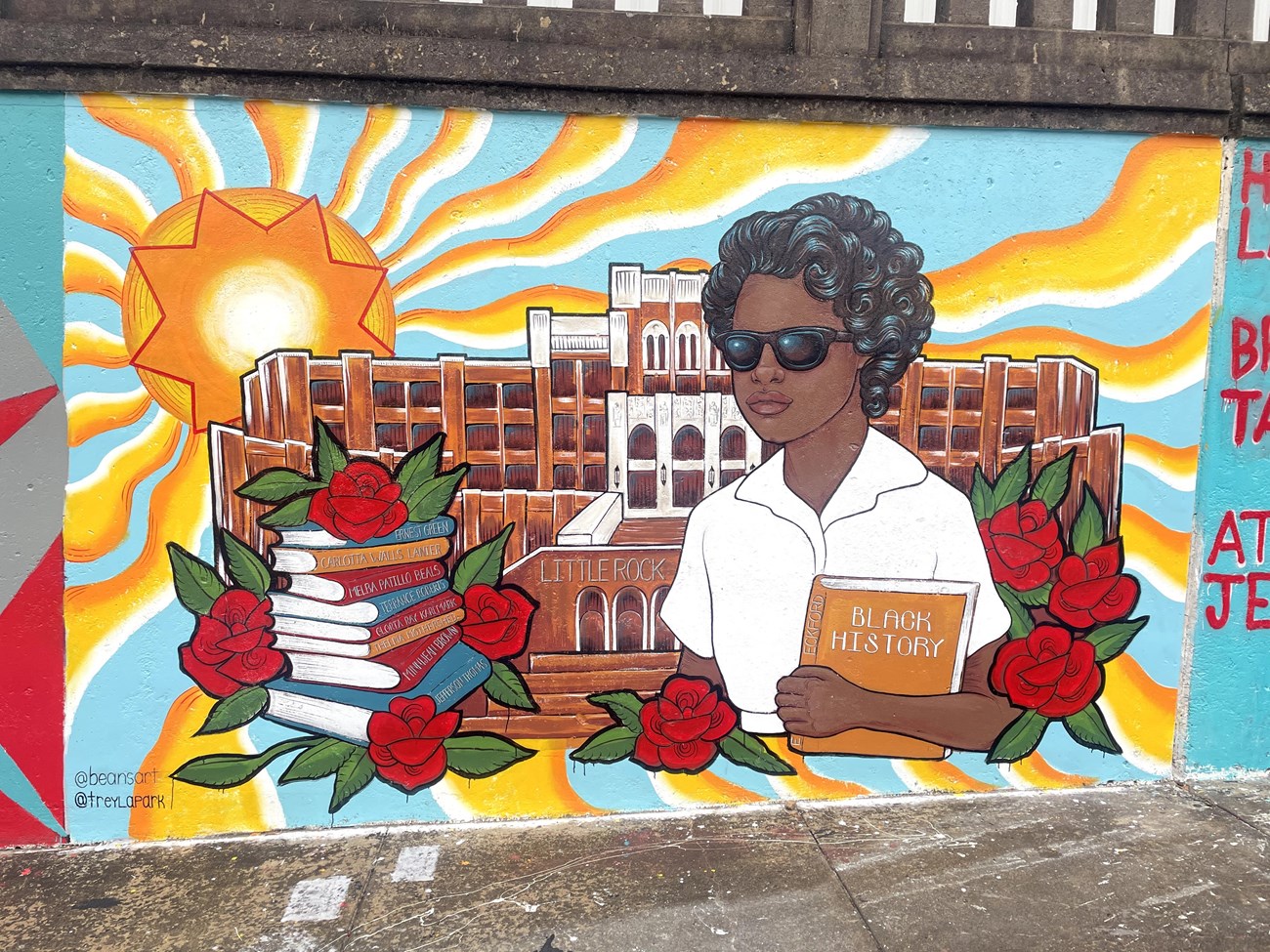 Later that month when the paratroopers arrived at Camp Robinson, an Army Base in the suburb of North Little Rock, there was a general exodus of newsmen from our house. One reporter called back to me, "Come on, Mrs. Bates, aren't you going to see the troops enter the city?" "No," I replied, "but thank God they're here."
After the newsmen were gone, I walked out onto the lawn. I heard the deep drone of big planes, and it sounded like music to my ears. I heard the subdued laughter of children and realized how long it had been since I'd heard that sound. The long line of trucks, jeeps, and staff cars entered the heart of the city to the wailing sound of sirens and the dramatic flashing of lights from the police cars escorting the caravan to Central High School. The "Battle of Little Rock" was on. Some of the citizens watching the arrival of the troops cried with relief. Others cursed the Federal Government for "invading our city."
Daisy Bates, The Long Shadow of Little Rock
The stories captured before, during and after the desegregation of Little Rock Central High School give this moment its proper context as a catalyst to the burgeoning civil rights movement in the 1950s; visit the
timeline of the desegregation crisis
for highlights of key moments.
Last updated: April 25, 2023