Professional Development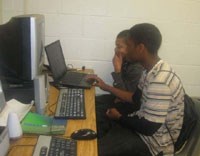 Professional Development
Little Rock Central High School National Historic Site is committed to meeting the demands from schools for National Park Service-sponsored professional development workshops. We offer the following workshops throughout the year, subject to staff availability. To register for a workshop contact a park ranger at 501.374.1957 or email us for more information. All workshops correlate to the Arkansas' Social Studies Frameworks and /or the National Educational Technology Standards and have been approved by the Arkansas Department of Education.
Civil Rights Educator Institute
The annual Civil Rights Educator Institute is now accepting applications. For more information and to submit an application visit the Civil Rights Educator Institute page.
Below are Professional Development trainings that NPS staff can provide for school districts or education cooperatives:
Explore Civil Rights through Service Learning and Oral History with the Little Rock Central High School Memory Project Griots.
(Arkansas History, US History and Civics) Student-driven oral history projects can preserve local history and engage cross-generational conversations regarding civil rights and citizenship. Park Steward teachers and students from Little Rock Central High School demonstrate LRCHS's Memory Project which led to CHS students being named New Southern Heroes by Southern Living Magazine.
Exploring Arkansas History with the National Park Service Online and On Foot! (Arkansas History)Discover online resources from the National Park Service for exploring history from the Civil War to Civil Rights with digital technology. Learn how to plan a meaningful field trip to the places where history happened. Suggested for grades 5-12.
Slavery and Slave Resistance in Arkansas (Arkansas History)
The fight for Civil Rights for African Americans began with the fight against slavery. In this workshop, we will look at slavery, the efforts to fight and resist slavery by enslaved people, and what political role slavery played in Arkansas' eventual secession from the Union. Participants will receive a lesson plan and packets of primary source materials that are Arkansas specific. The materials and activities for this workshop were developed as part of the "Passages: Abolition and the Underground Railroad" Seminar at Yale University, July 2009, sponsored by the Gilder Lerhman Institute of American History. Suggested for grades 7-12.
Arkansas's Trail of Tears Legacy (Arkansas History)
This is a six hour workshop using online, mutli-media resources to explore the impact of the Trail of Tears on Arkansas and the rights of American Indians and African Americans (freedmen) who were relocated as part of the 1830 Indian Removal Act. Indian Removal had a tremendous economic and social impact on Arkansas. This workshop includes Arkansas history and technology integration.
Theatre Arts and Social Justice using the Central High Story
Theatre is a powerful teaching tool. It has the ability to transform lives and it is a great way to unearth stories and create dialogue about social issues in a meaningful way. Teachers are invited to participate in a workshop to explore how to effectively interpret and teach social justice issues through the art of theatre. Teachers will read and discuss One Ninth. One Ninth is a powerful exploration of human dignity and racial conflict as seen through the eyes of teenagers. One Ninth, written by Park Ranger Spirit Trickey features the story of the playwright's mother, Minnijean Brown Trickey, one of the students from The Little Rock Nine who integrated Little Rock Central High School in 1957.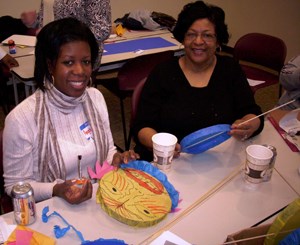 Last updated: April 10, 2015