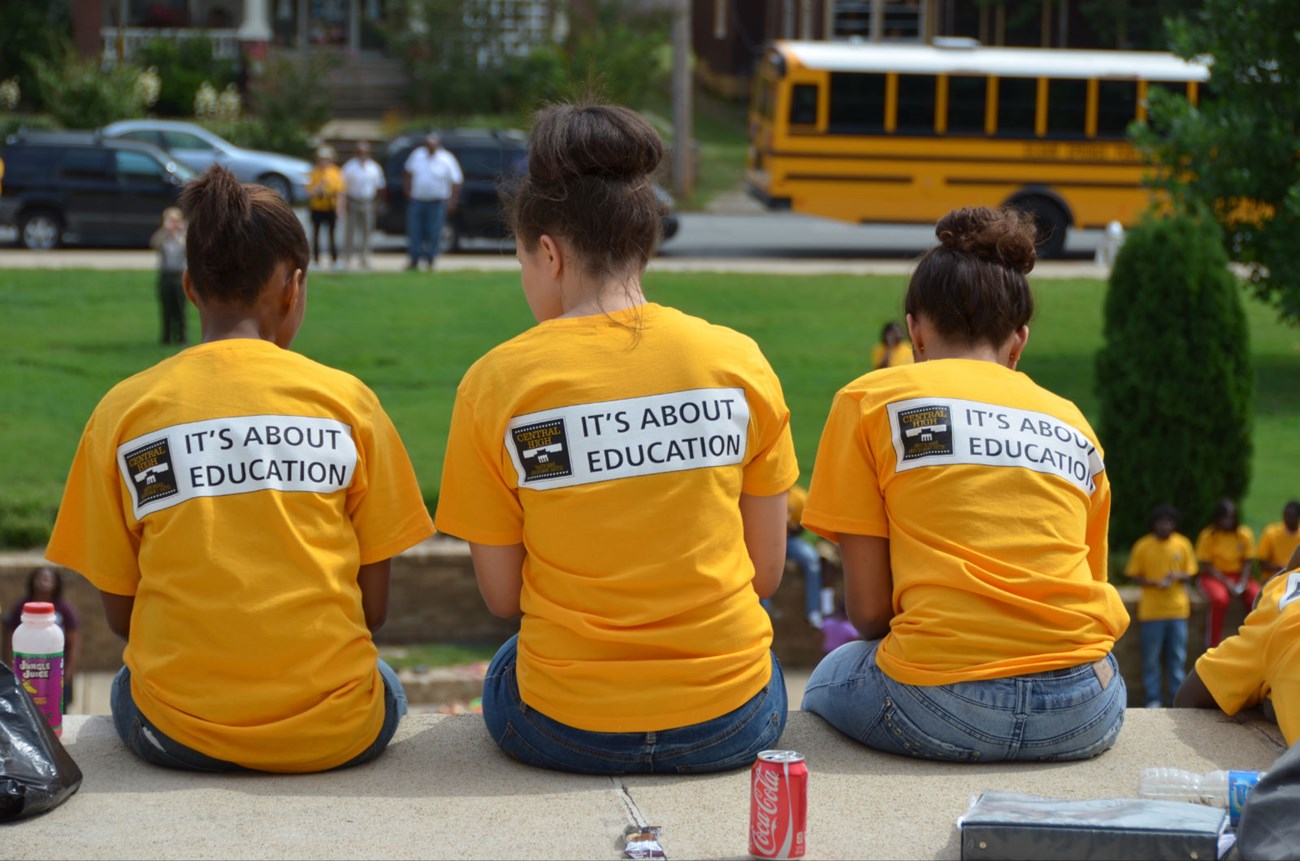 It's About Education

Little Rock Central High School National Historic Site is committed to preserving and interpreting the story of the 1957 desegregation crisis at historic Central High School as it relates to the larger story of Civil Rights history in America.

The National Park Service is proud to support teachers and students as they explore and discover our nation's heritage. We provide lesson plans and curriculum, distance learning opportunities, and professional development training including our annual Civil Rights Educator Institute.

Are you interested in bringing your school group here on a field trip? Field Trip Reimbursement grants may be available on a limited basis to assist Arkansas schools in coming to Little Rock Central High School NHS.

Are you interested in bringing a park ranger to speak at your school or organization? Our park rangers conduct offsite programs in schools, colleges, offices and libraries across the state of Arkansas.

Learn more about the Central High Memory Project and the student-produced content in the field of civil and human rights. Check and see what special programs the National Historic Site is offering throughout the year.

Professional Development programming provided by an Arkansas Department of Education assured provider are offered throughout the year and workshops can be requested by schools or education cooperatives for in-service training. Please email Park Ranger Brian Schwieger at brian_schwieger@nps.gov if you have any questions or would like assistance in planning your field trip, professional development training or any of our educational programming.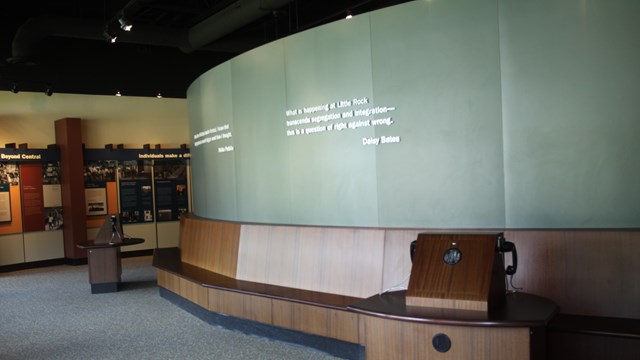 Plan A Fieldtrip to the NHS
Learn about how to schedule a fieldtrip to Little Rock Central High School NHS and what educational opportunities await you in Little Rock.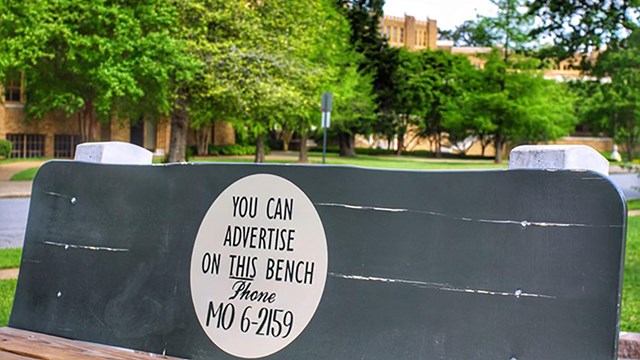 Central High Civil Rights Memory Project
The Memory Project immerses students in the oral history of civil rights and human rights through inter-generational learning.
Last updated: March 11, 2021