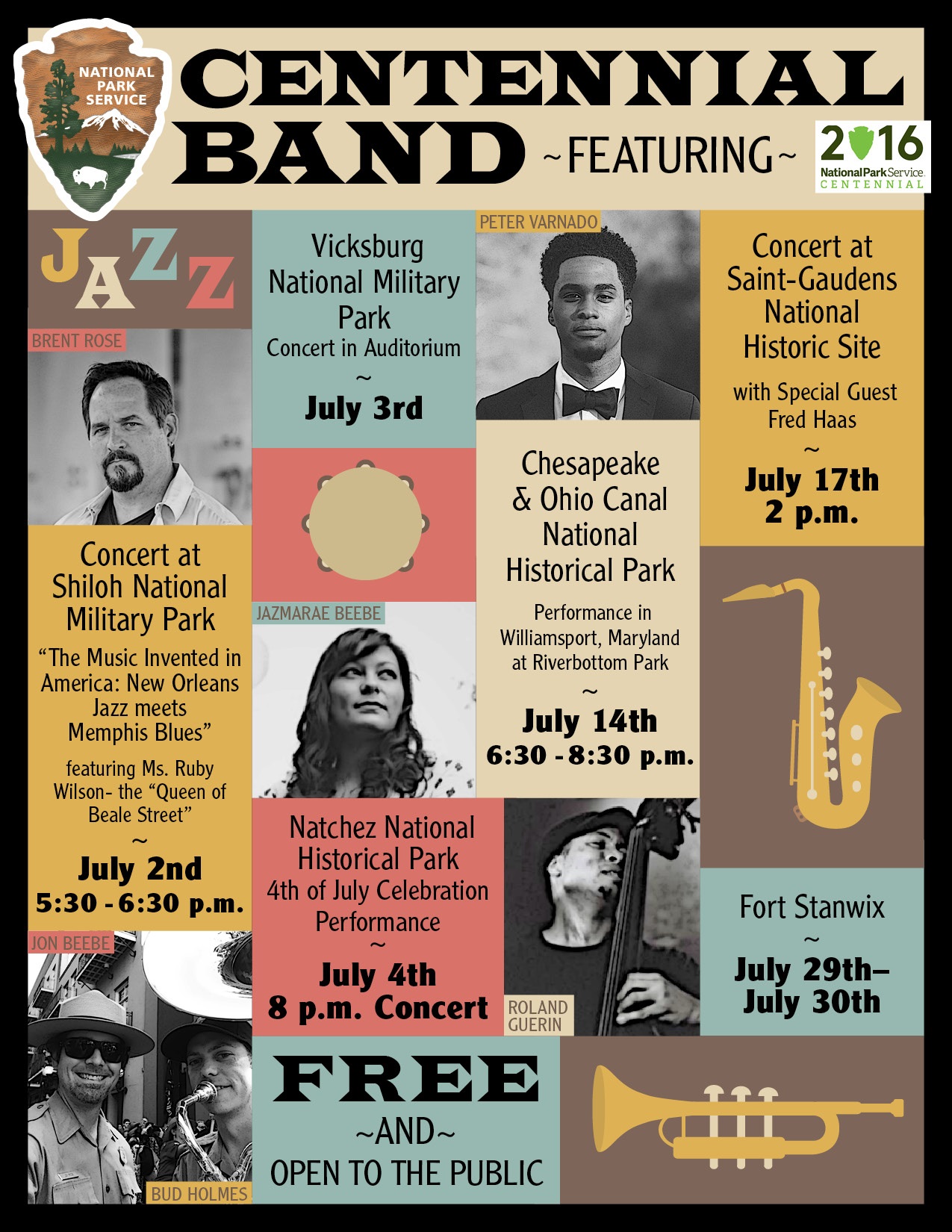 News Release Date:
July 5, 2016
Contact: Geoff Suiter, 301-582-0813
Williamsport, Md. - To honor the National Park Service's 100th anniversary this August, the New Orleans Jazz National Historical Park (NHP) will be touring selected parks with their Centennial Band including the Chesapeake and Ohio Canal (C&O Canal) National Historical Park.Join us at the C&O Canal at Williamsport as we welcome the Centennial Band to Maryland with a family-friendly, free public concert. The concert will be held at Williamsport's Riverbottom park on Thursday, July 14, from 6:30 pm to 8:30 pm.
The band's programming features the 1920's music of New Orleans, popular during the time period interpreted at the Williamsport site. Please join us as the music of a bygone era fills the summer evening!Chairs, blankets, picnics and dancing are welcome, but alcohol is not permitted.
The Centennial Band line-up, which can be found athttps://www.nps.gov/jazz/index.htm, will feature Park Rangers Matt Hampsey, Jon Beebe, and Bud Adams Holmes performing along with New Orleans Musicians.The Centennial Band will perform music ranging from New Orleans Jazz and Rhythm and Blues. The mission of New Orleans Jazz NHP is to serve the nation as a global leader in the promulgation of New Orleans Jazz by enhancing and instilling a public appreciation and understanding of the origins, early history, development and progression of this uniquely American music art form. The tour hopes to reach a variety of audiences and provide additional inspiration to Find Your Park! http://findyourpark.com.