Rivers and Streams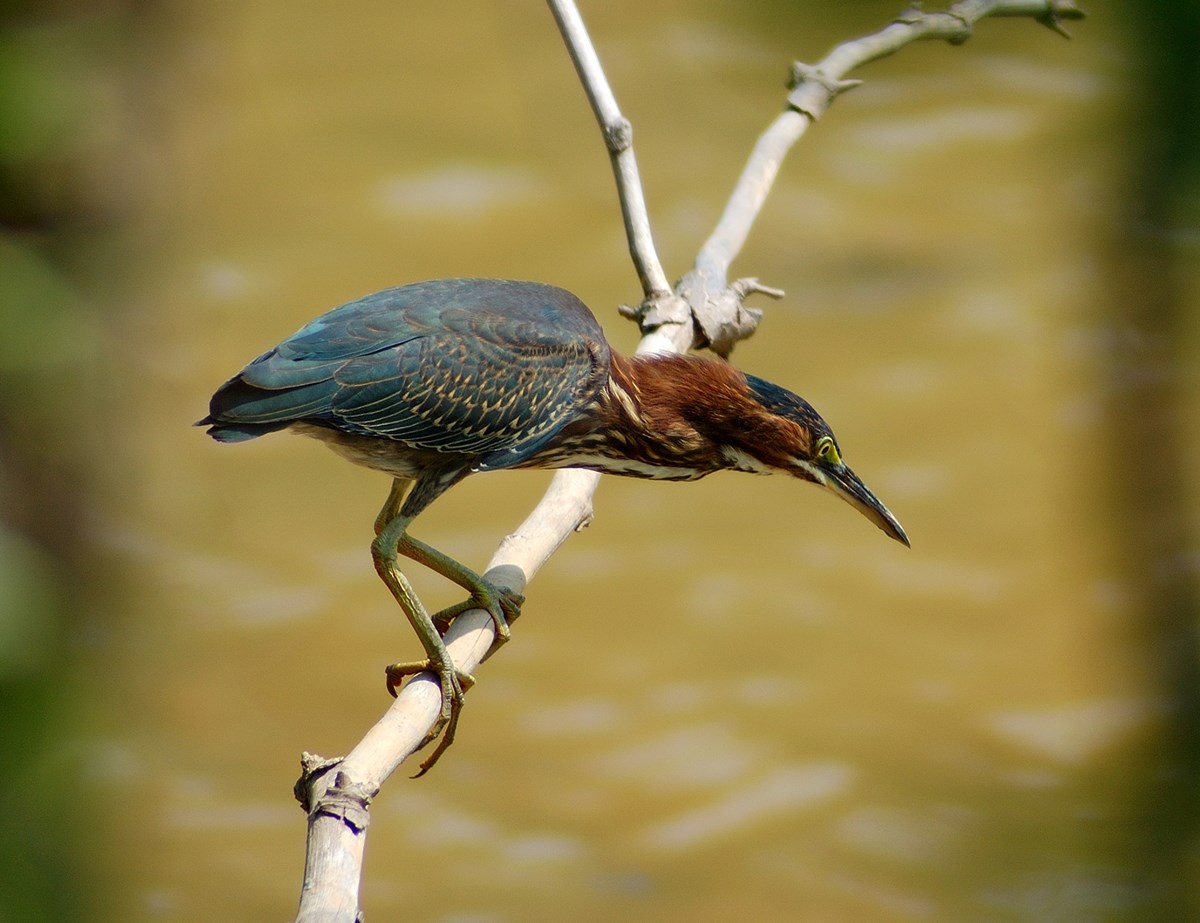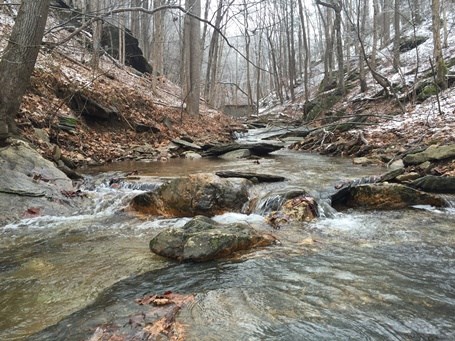 Adjacent to the Potomac River and along the 184.5 miles of the towpath, there are 261 perennial streams, 4 water bodies (Little Pool, Big Pool, Seneca Swamp, Widewater), and an estimated 54.4 miles of maintained and seasonally watered canal. These hydrologic systems are extremely important to the C&O Canal, both during its operation and presently as a national park.
Although flooding has been problematic for the C&O Canal in the past, it is a natural process that has shaped and reshaped the Potomac River Valley for a long time. Ground was first broken for the C&O Canal in 1828. The following year, the canal experienced its first flood. By 1996, 17 major floods and numerous minor ones impacted the life of the canal. These floods caused millions of dollars in damages to historic structures along the Canal, and a major flood in 1924 ultimately caused the Canal Company to cease operation. The potentially devastating force of flooding is also largely responsible for the extraordinary biological diversity of the park. Flood-adapted habitats found within the C&O Canal provide a unique environment that can support various different and rare animal and plant species. Silt, enriched by nutrients and minerals, is deposited by flood waters creating fertile soils which foster biological diversity. Many spring wildflowers thrive in floodplain habitat, which comprises about 85% of the Park.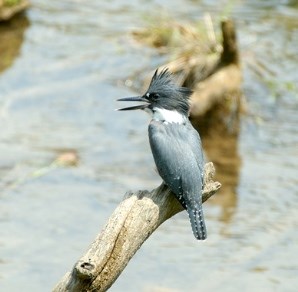 The streams along the C&O Canal support a variety of species, and are essential to the surrounding ecosystem. These streams contain a large amount of fish diversity, including different species of darters, bass, and sunfish. These fish populations help support many riparian species, such as kingfishers,
basking turtles, and salamanders
.
Kingfishers (Megaceryle alcyon) and Green Herons (Butorides virescens) can be seen searching for prey near streams along the Canal.


Last updated: May 1, 2020