Animals
The canal travels from the coastal plain of Washington, DC, to the mountains of western Maryland. The many habitats along that journey from sea level to the mountains rank C&O Canal among the most biodiverse national parks.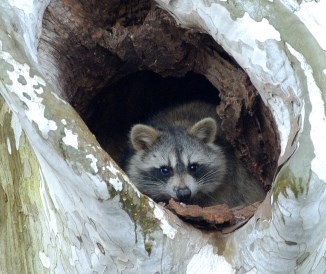 Keep wildlife wild! Please enjoy and observe wild animals from a distance. Photograph all wildlife from a safe distance. Use telephoto lenses and observe quietly. Animals can be very protective of their young and can become aggressive if cornered.

It is dangerous and illegal to feed wild animals, including ducks and geese, in national parks. Wildlife can become dependent on handouts and lose their ability to forage for food. Such animals can lose their fear of humans and become threatening.
Some animals found in the Park can carry rabies. If you encounter an animal that is acting strangely (for example, a nocturnal raccoon seen during the day) or an animal has attacked you, immediately report it to our emergency Dispatch Center, at 866-677-6677. Please visit the CDC website to learn more about rabies.
Select a Park:
Select a Species Category (optional):
Search results will be displayed here.

Visit NPSpecies for more comprehensive information and advanced search capability. Have a suggestion or comment on this list? Let us know.


Last updated: November 10, 2020