Erickson Cemetery
Early homesteaders developed a strong connection to Bonita Canyon--so strong that some of them wanted their final resting place to be here--where they lived and loved.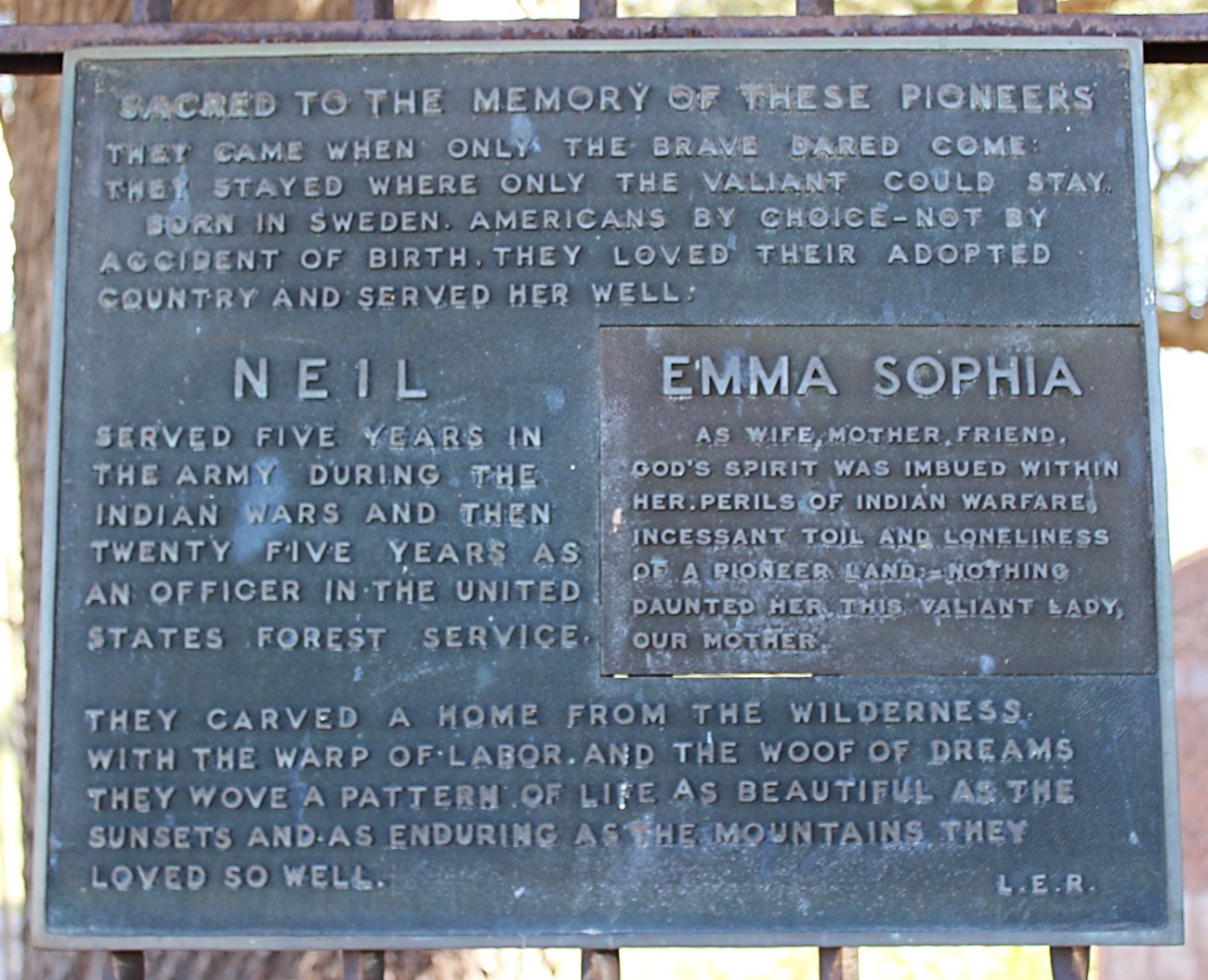 Sacred to the memory of these pioneers. They came when only the brave dared come. They stayed where only the valiant could stay. Born in Sweden, Americans by choice—not by accident of birth. They loved their adopted country and served her well.
NEIL
Served five years in the Army during the Indian Wars and then twenty-five years as an officer in the United States Forest Service.
EMMA SOPHIA, as wife, mother, friend.
God's spirit was imbued within her. Perils of Indian warfare, incessant toil, and loneliness of a pioneer land. Nothing daunted her this valiant lady, our mother.
They carved a home from the wilderness with the warp of labor and the woof of dreams. They wove a pattern of life as beautiful as the sunsets and as enduring as the mountains they loved so well. L.E.R.

HILDEGARD ERICKSON HUTCHISON, April 22, 1895 to July 22, 1978.
Youngest daughter of Neil and Emma Erickson. Born at Faraway Ranch--daughter of pioneers and child of the Chiricahua Mountains. Her smile and spirit have returned forever to the land she loved.
JESS STANLEY HUTCHISON (7/6/1921 to 3/8/1994) and CLOVER LILLIAN KLINE HUTCHISON (8/12/1924 to 5/13/2010)
They met and fell in love at Faraway riding the trails together. Engaged at Massey Point on Christmas Eve, 1945, and married April 21, 1946, Stan and Cherry's steadfast love sustained them for 47 years.
"The rugged strength of the West united with the gentleness, the culture, and the enduring fortitude of the East." L.E.R.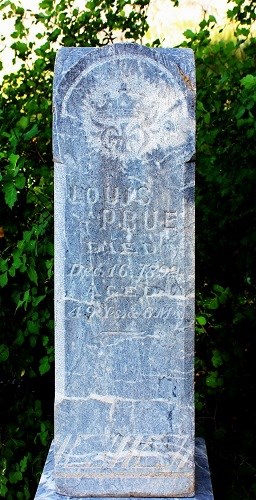 Louis Prue
, an early homesteader, also wanted to be buried at the mouth of Bonita Canyon.
Last updated: September 28, 2018