Alerts & Conditions
Following guidance from the CDC in consultation with National Park Service Public Health Offices, Chiricahua National Monument has modified visitor services. Until further notice:
The Visitor Center is open 7 days a week, from 8:30 am to 4:30 pm. People who are not fully vaccinated must continue to wear masks indoors and in crowded outdoor spaces.
Bonita Canyon Campground is open, with some sites closed due to monsoon season. Reservations can be made through recreation.gov.
Bonita Canyon Drive and all trails, restrooms, and picnic areas remain open.

Interpretive Park Ranger programs are suspended.

Our Hiker Shuttle is suspended indefinitely.
The NPS urges visitors to do their part when visiting a park to follow CDC guidance to prevent the spread of infectious diseases by maintaining a safe distance between yourself and other groups; washing your hands often with soap and water for at least 20 seconds; avoiding touching your eyes, nose, and mouth; wearing a mask over your nose and mouth; and most importantly, staying home if you feel sick.

The NPS Office of Public Health and the U.S. Public Health Service are closely monitoring the situation related to the outbreak of respiratory disease caused by a novel (new) coronavirus (COVID-19). For more information, please visit: https://www.nps.gov/coronavirus.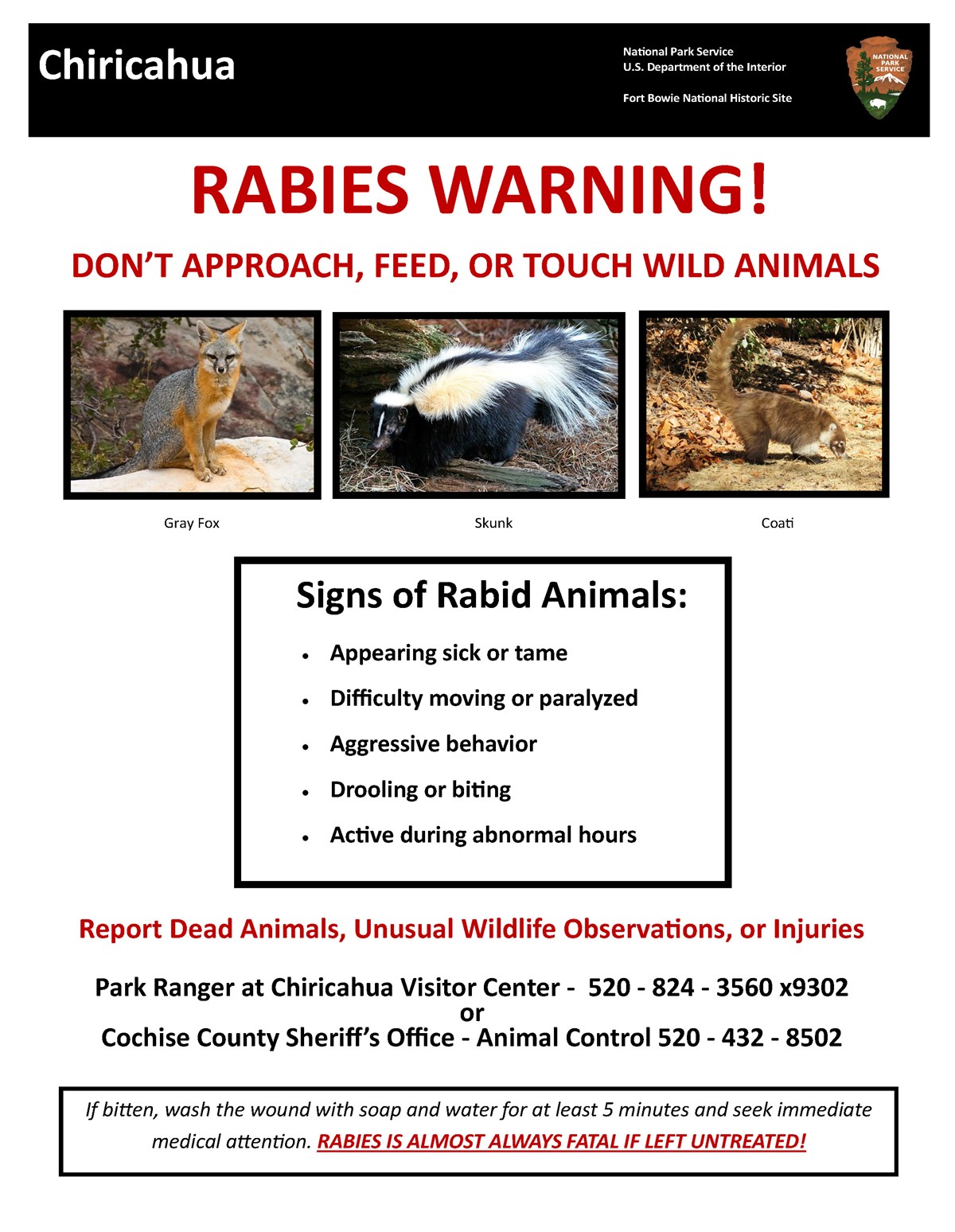 Rabies Warning: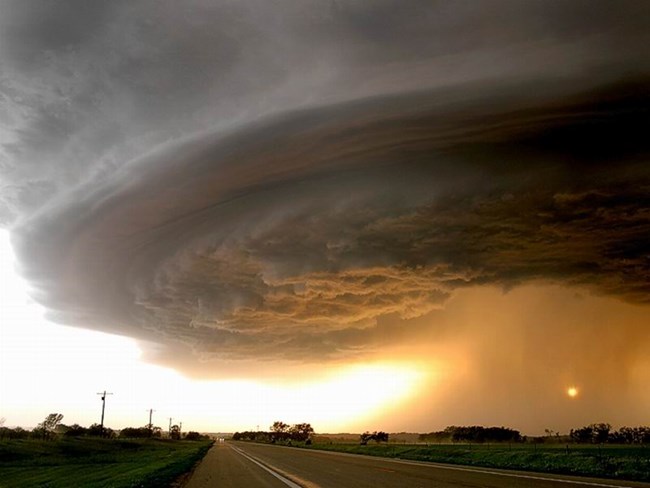 Monsoon Season: June 15 - September 30
Officially, Chiricahua National Monument is in "monsoon season" from June 15 through September 30, and severe thunderstorms are possible. Though the season officially begins on June 15, often the park doesn't see its first seasonal storm until sometime in July. After then, it is common for thunderclouds to develop each day.
Some storms are severe and drop enough rain at once to cause flooding. Flash floods come quickly and can be dangerous.
Do not try to cross a flooded wash - often as quickly as the flood comes, it will dissipate as storms move across the landscape. Remember: Turn around, don't drown! Lightning can also pose a hazard this time of year. Time your activity to be indoors in the afternoon. If you are outside during a storm, find shelter. Lightning will often strike trees, so stay away and stay low if you get caught.
Last updated: July 21, 2021