Pets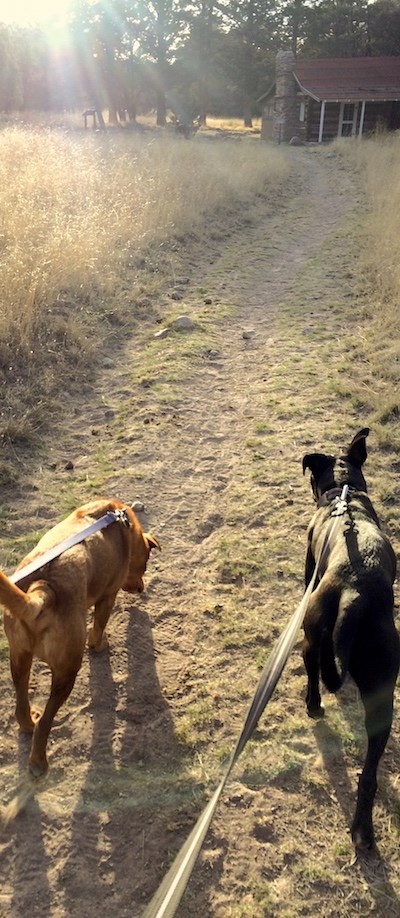 Follow the BARK guidelines when visiting the park with your pet:
Bag Your Pet's Poop
Pet owners are responsible for removing pet waste from all areas in the park including campgrounds, picnic areas, parking lots, roads, pet-friendly trails, and other developed areas.
Always Use a Leash
Pets must be restrained by a leash no longer than 6 feet and connected to a person.
Respect Wildlife
Pets can harass or harm wildlife by making noise or scaring wildlife away. Remove your pet if from the area if wildlife are present.
Know Where You Can Go
Pets are allowed on the following trails:
Silver Spur Trail, Faraway Ranch, Bonita Creek, and the trail connecting the visitor center and the campground. In addition, a good rule of thumb is that a pet may go anywhere a car may go: roads and road shoulders, picnic area turnouts, campground, and parking lots.

Pets are not permitted... on hiking trails in the park (exceptions are listed above), inside the visitor center or public buildings, on interpretive walks/programs, or in the wilderness area.*
Pets should not be left unattended. Hazardous conditions pose a threat and possibly death to pets left in vehicles.
*The regulations do not apply to service animals.
Why are activities with pets in the park limited?
As a national park unit, Chiricahua National Monument protects the wildlife and habitat within its boundaries. Pets can create conditions that may disturb these protected resources.
The territorial scents dogs leave behind disrupt the behavior of native animals that this park has been set aside to protect.

Dogs are predators that could chase, scare, kill, and transmit diseases (distemper, parvo virus, and mange) to wild animals.

Wild animals can transmit diseases, like

rabies

, to pets (and then to humans).

Where pets are allowed, leashes also protect the experience of other visitors who may be afraid, allergic, or who do not want a pet to approach them.
Are there areas outside of the park where I may take my pet?
Leashed pets are allowed on trails in the surrounding Coronado National Forest. Leashed pets are also allowed on the Fort Bowie Trail at neighboring Fort Bowie National Historic Site.

Please keep your pet free of seeds to prevent the spread of invasive plant species.

Find additional tips on how to have a safe camping and hiking experience with your pet.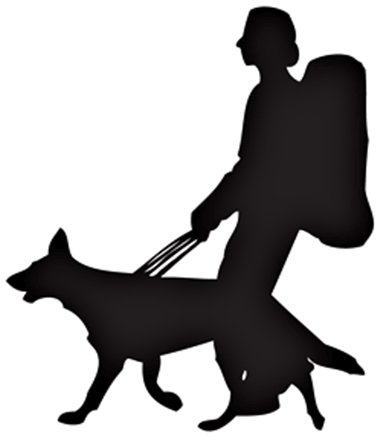 The 2010 revision to Title II of the Americans with Disabilities Act (ADA) defines a "service animal" as a dog that has been individually trained to do work or perform tasks for the benefit of an individual with a disability,including a physical, sensory, psychiatric, intellectual, or other mental disability.
Dogs that are not trained to perform tasks that mitigate the effects of a disability, including dogs that are used purely to provide comfort or emotional support ("therapy animals"), are considered pets.
Service animals in training and pets are subject to the park's pet regulations. Falsely portraying a pet as a service animal is considered fraud and is subject to federal prosecution.


Last updated: August 29, 2018