Travertine Nature Center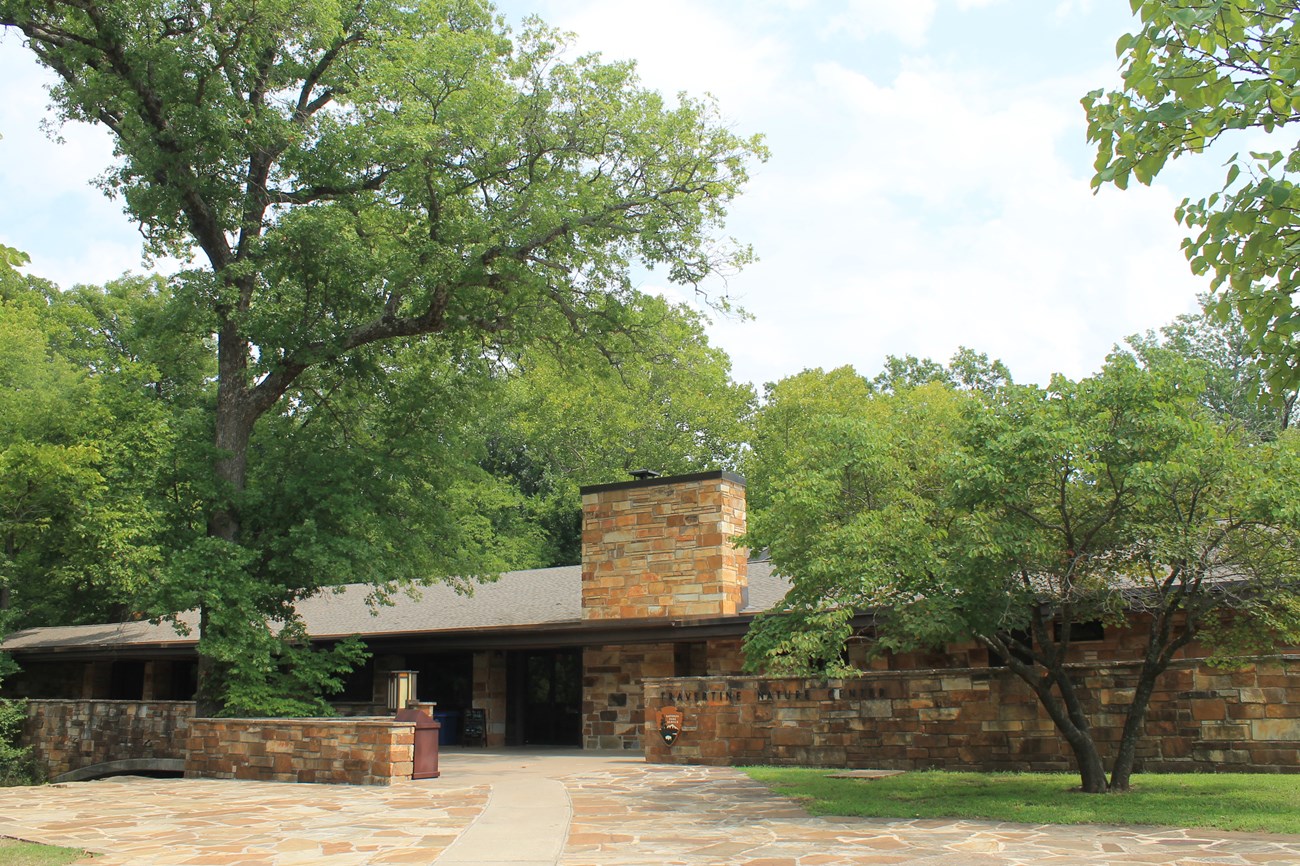 The Travertine Nature Center straddles Travertine Creek near the northeast boundary of the park and serves as the park's main visitor center. The nature center contains a variety of exhibits, as well as live reptiles, amphibians, fish, and an interactive learning area for visitors of all ages. Exhibits at the Travertine Nature Center highlight the forest/prairie ecosystem of southern Oklahoma, the significant water resources of Chickasaw National Recreation Area, geology and hydrology, and the diversity of wildlife and plants located within the park.
The Travertine Nature Center, constructed in 1969, was the last major addition to Platt National Park. It features rock work and architectural lines modeled after the style of architect Frank Lloyd Wright, and retains its original character and styling.

The Travertine Creek area can be very crowded in summer, particularly on weekends and holidays. Once designated parking spaces are full, cars will not be allowed into the Travertine Creek area until people start to leave and parking spaces are available again. The area is still accessible by trail, but walking distances can easily exceed a mile and a half from the nearest available parking on popular days. Parking rarely fills on weekdays, unless they are holidays, or anytime during late fall, winter, and early spring.

Last updated: March 20, 2022