For Teachers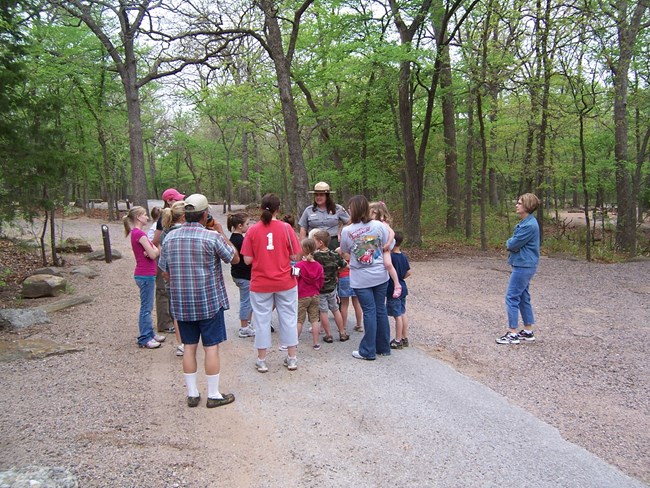 Junior Ranger Program
Designed for families visiting the park, the Junior Ranger Program can be adapted for use by organized groups. To become a Junior Ranger, young visitors must complete activities in the Junior Ranger program booklet. Upon completion, the child earns a Junior Ranger badge. Please call ahead if you are bringing a group to complete the program, 580 622-7234.
Ranger-Led Activities
Ranger-led walks, talks, and campground amphitheater programs, geared for general audiences, are given on a regular basis from Memorial Day to Labor Day each year. Programs may also be available on request at other times of the year. Contact the Travertine Nature Center, 580 622-7234, at least two weeks in advance to make arrangements.
Take a Hike
Explore miles of trails in the park with your students. Get a closer look at the park's natural and cultural resources by wandering through forests and prairies, and along streams and lakes. Visit freshwater and mineral springs and Civilian Conservation Corps-built structures.
Other Activities
Chickasaw offers a wide variety of activities that can provide fun learning experiences for your students. Explore this website to explore other things to do while you're here.


Last updated: February 28, 2021