Accessibility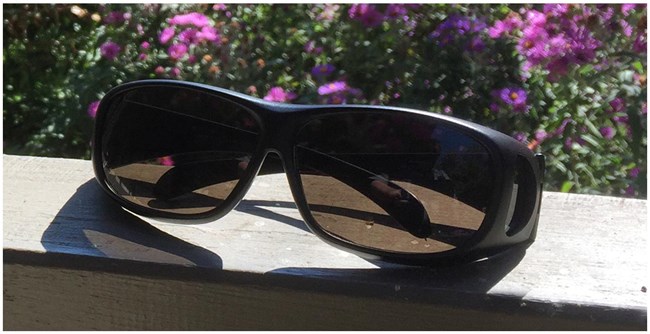 Catoctin Mountain Park is pleased to announce that it has color-correction eyeglasses available for loan. These specialized color-correction eyeglasses filter colors in a way that allows an individual who has red or green color weakness or red or green colorblindness to see those color hues. Eyeglasses will be loaned to visitors for day use during visitor center operating hours. Eyeglasses are available in adult and children's sizes. The success of color correction varies from person to person.
For more information on the color-correction eyeglasses and daily loan procedures, please contact the Catoctin Mountain Park Visitor Center at 301-663-9388.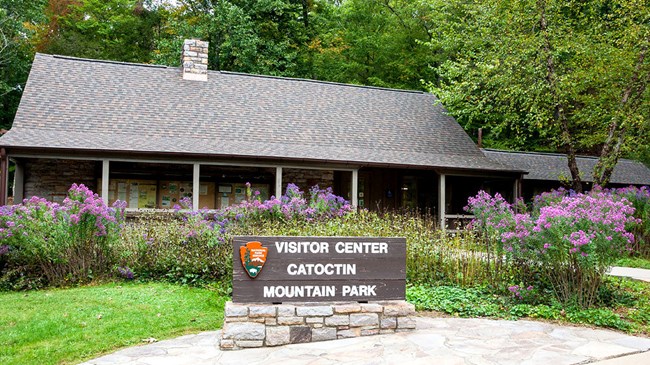 Visitor Center & Bookstore
The park visitor center is wheelchair accessible. There is an exhibit room focusing on the history of human use of the mountain's resources and a display of native animals found in the park. A small bookstore operated by America's National Parks (formerly Eastern National) is also located in the Visitor Center. TTY services available on (301) 663-9388. Handicapped parking spaces are marked.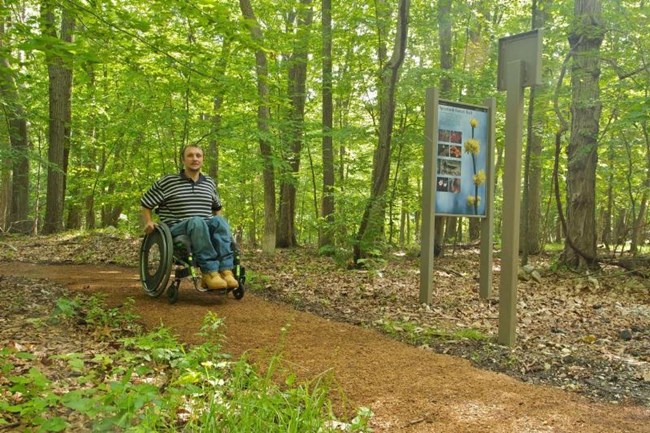 Spicebush Trail
This quarter-mile interpretive trail is wheelchair-accessible with a natural-looking specially bonded WoodCarpet® that is firm and stable. The trailhead is in the Chestnut picnic area. Accessible parking and two wheelchair-accessible picnic tables connect to the trail. Restrooms are within 200'. Historic Camp Greentop, known for its tradition of serving children with disabilities, is also very close.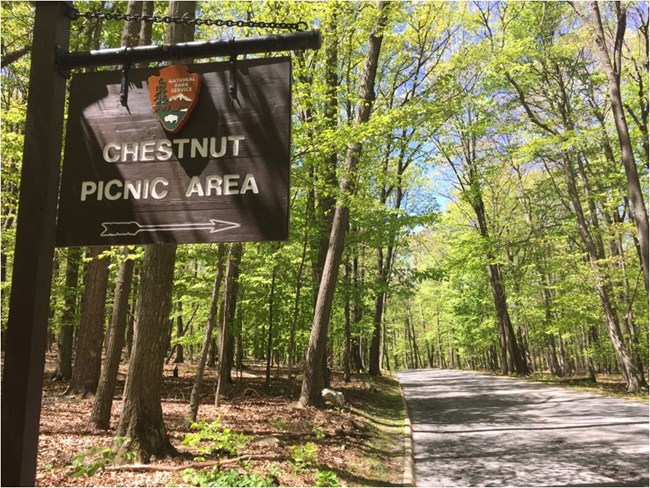 Chestnut Picnic Area
This picnic area features two wheelchair-accessible picnic tables and grills, the firm and stable WoodCarpet® on the Spicebush Trail, and accessible restrooms. See the photo gallery below for detailed descriptions.
Owen's Creek Camping Area
Catoctin Mountain Park's tent-camping area features three accessible sites, the accessible Sawmill Interpretive Trail, and restrooms with paved access.
The accessible camp sites were just completed in 2010 with a cutting-edge design. Mulch is compacted with a hardened resin for good tread and an earthy feel. The lamp post has both high and low hooks. The tent pad is elevated for convenient wheelchair mounting. The comfort facility is about 200' from the farthest site.
Please note: While short paved paths connect the accessible sites with the restrooms, the grades are greater than ADA recommendations. The restrooms include accessible facilities, but some corners are tight and the doors are not mechanized.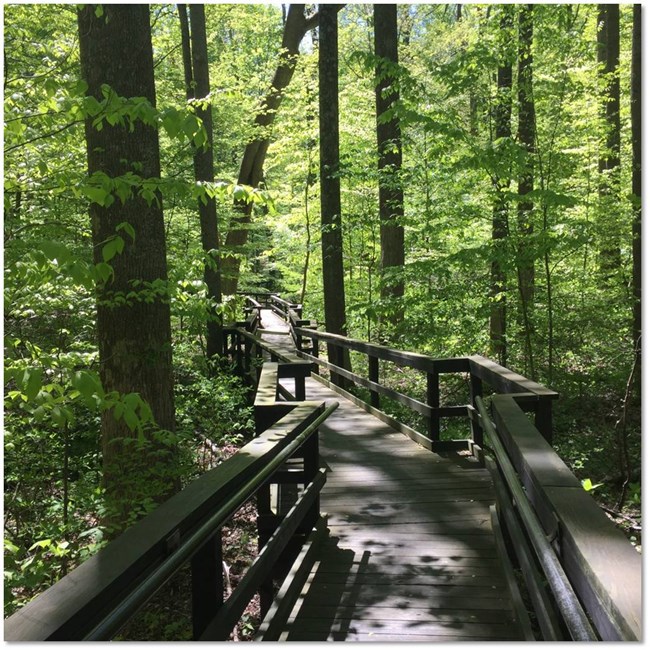 Exhibits
The
Sawmill
exhibit located next to Owens Creek Campground has a wooden ramp system that will allow wheelchairs to travel from the parking lot to the sawmill itself. Interpretive signs are located along the ramp and there are resting platforms along the ramp and at the sawmill. The exhibit is open all year but the ramp access from the campground is limited to the camping season, April 15th through November 1. Year round access to the Sawmill exhibit is available from the Sawmill Parking Area on Foxville Road which also has a wooden ramp system for exhibit access. Our
Blacksmith Shop
is wheelchair accessible. Please go to the
Calendar
for specific dates and times it will be open. The Visitor Center has a small exhibit area that is wheelchair accessible. The history of man's use of the mountain's resources and native animals are featured.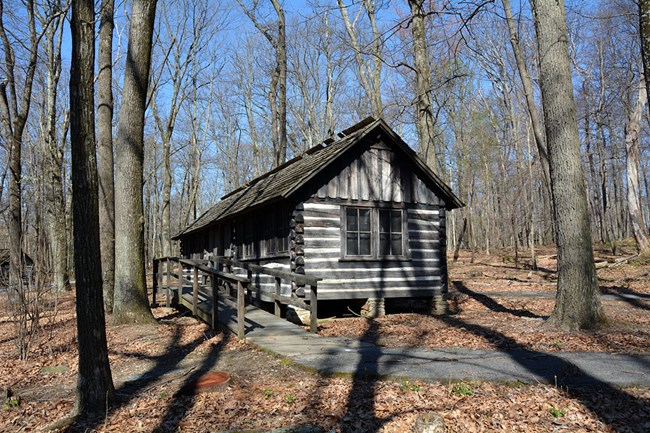 Camps
Both
Camp Greentop
and
Camp Round Meadow
are accessible. Camp Greentop is used by The League for People with Disabilities each summer. Spring and Fall weekends are usually good times to rent either of these facilities.
Camp Misty Mount
has limited accessibility facilities. Camp Misty Mount is a camp where individuals may rent a cabin. A few cabins are accessible but it is recommended you contact the park for specific information on pathways within the camp. Call (301) 271-3140 for information.


Last updated: June 27, 2022