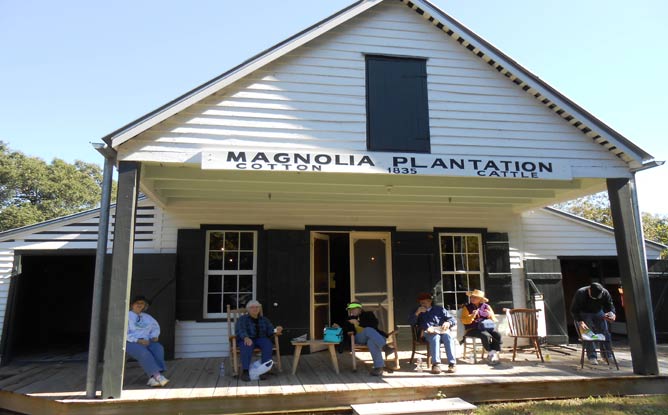 Good planning is the key for an enjoyable visit.
For group tours (10 or more) please read these guidelines:
1. Groups of 10 or more are required to make a reservation at least two weeks prior to the visit. Reservations must be made through park interpretive staff Barbara Justice or Tim Van Cleave only by calling 318-356-8441.
2. Only 15 visitors are allowed in the main house at Oakland Plantation on any given
guided tour
. Tour length is 45 minutes. Please plan accordingly.
3. Groups that do not make a reservation may not be able to be fully accommodated.