Guided Tours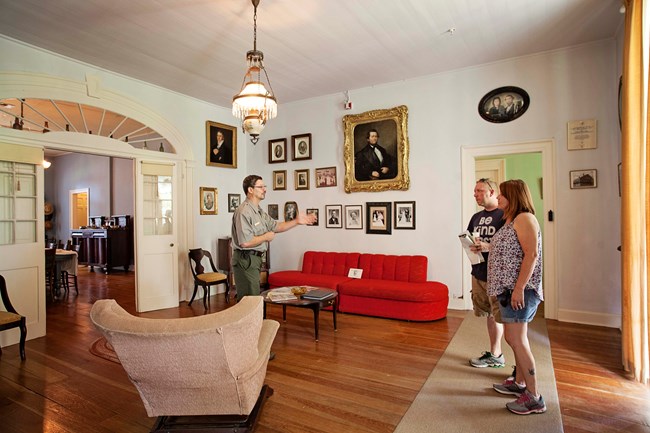 Oakland Plantation
Monday through Friday:

Staff conduct tours through historically furnished rooms of one of two remaining Slave/Tenant Cabins and the Main House.

10:30 a.m. - Guided tour of the Main House. Meet at the Plantation Store. Tour size is limited to 15 people per tour. Length: 45 minutes

1:00 p.m. - Guided tour of the Slave/Tenant Cabin. Meet at the cabin. Length: 20 minutes

1:30 p.m. - Guided tour of the Main House. Meet at the Plantation Store. Tour size is limited to 15 people per tour. Length: 45 minutes

Saturday and Sunday:

Self-guided tours of the Main House are available from 9:00 a.m. to 12:00 p.m. and from 1:30 p.m. to 3:30 p.m.

The Main House is closed to tours from 12:00 p.m. to 1:30 p.m.

1:00 p.m. - Guided tour of the Oakland grounds and outbuildings. Meet at the Pavilion. Length: 45 minutes
Magnolia Plantation
Staff conducts tours of the grounds and outbuildings.

Daily Programs:

2:30 p.m. - Guided tour of the grounds and outbuildings. Meet at the Plantation Store. length: 45 minutes
The main house at Magnolia Plantation is privately owned and is not open to the public.

Please note that program schedules are subject to change. For updates visit our Facebook page or call 318-352-0383, ext. 316.
Group Tours
Groups of 10 or more are required to make a reservation at least two weeks prior to the visit. Reservations must be made through the park interpretive staff by calling Barbara Justice at 318-352-0383 ext. 200.
Please keep in mind only 15 visitors are allowed in the Oakland Main House on any given tour. Please plan accordingly.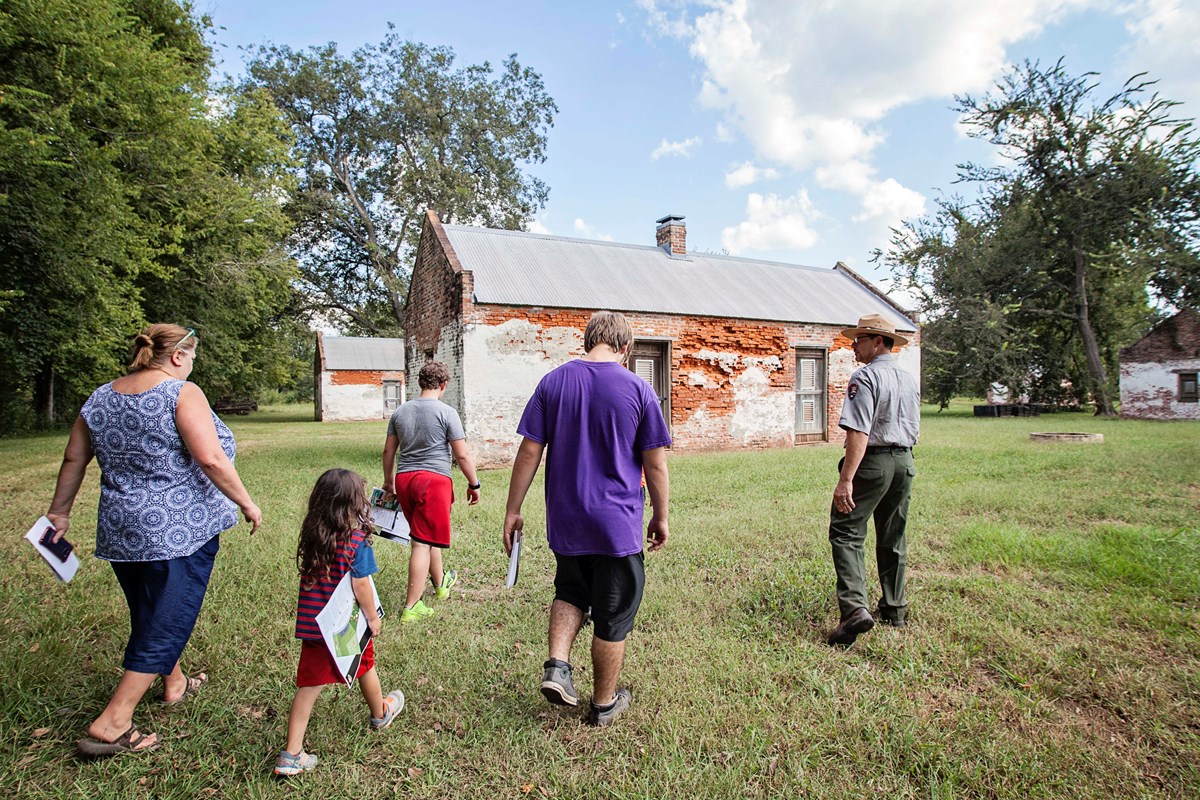 Last updated: March 13, 2020