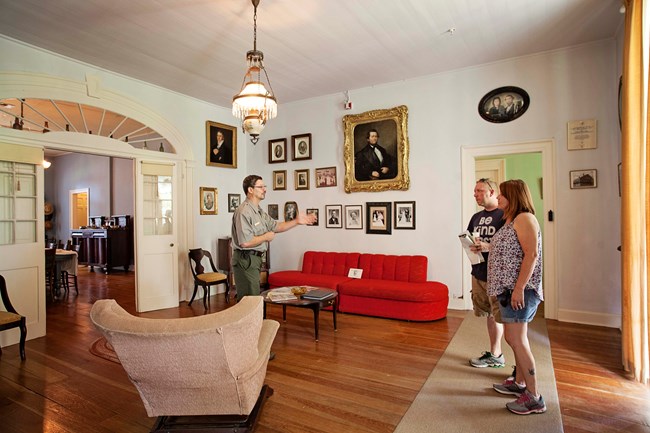 Oakland Plantation
Daily Programs:

12:30 p.m. - Guided tour of the Slave/Tenant Cabin. Meet at the cabin.
1:00 p.m. - Guided tour of the Main House. Meet at the Plantation Store. Tour size is limited to 15 people per tour.
Magnolia Plantation
Call 318-352-0383, ext 316 for guided tour availablity.
The main house at Magnolia Plantation is privately owned and is not open to the public.
Group Tours
Groups of 10 or more are required to make a reservation at least two weeks prior to the visit. Reservations must be made through the park interpretive staff by calling Barbara Justice at 318-352-0383 ext. 200 or Tim Van Cleave at 318-352-0383 ext. 201.
Please keep in mind only 15 visitors are allowed in the Oakland Main House on any given tour. Please plan accordingly.