News Release
Canyonlands National Park Prepares for a Busy Memorial Day Weekend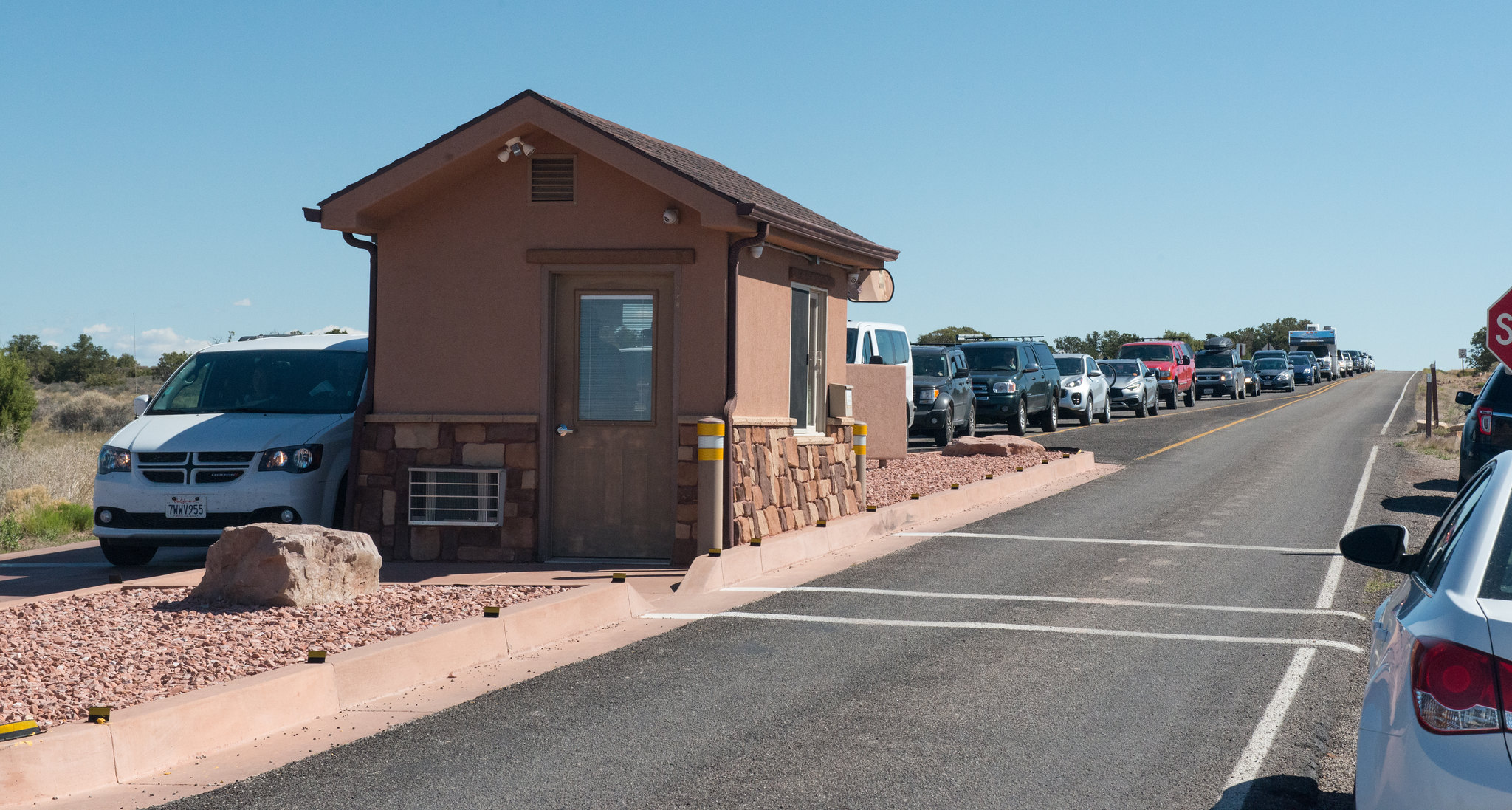 News Release Date:
May 23, 2022
Contact: Kaitlyn Thomas, 202-763-3440
MOAB, Utah—Canyonlands National Park advises visitors to expect heavy traffic, crowded trails, and limited parking this Memorial Day weekend. Visitors should plan ahead and have back-up itineraries if they intend to visit Canyonlands.
Visitors arriving at the Island in the Sky District of Canyonlands might experience up to two-hour wait times to enter the park. Parking lots and trails inside the park may be crowded and facilities may be very busy.
"Memorial Day weekend is typically our busiest weekend of the year," said Superintendent Patricia Trap. "We recommend planning ahead and checking our websites and social media to help you have an enjoyable holiday."
Park rangers ask that vehicles waiting in line at the entrance gate keep pace with traffic in the line and have payment ready. Credit cards are preferred. Current annual pass holders should have passes and identification ready. There are no toilet facilities or drinking water along park entrance roads. Please only park vehicles in designated spaces; do not park unsafely or anywhere that damages park plants or soils. Timed entry reservations are not required at Canyonlands.
Visitors should plan for their safety by packing water and snacks and wearing sturdy shoes and sun protection. Visitors are encouraged to check the park website or Twitter account for current information and road conditions prior to driving to the park.
For those looking to avoid the crowds, the Moab area offers additional hiking on BLM and state lands outside Canyonlands. For more information, visit the Canyonlands website or social media pages.
Last updated: May 31, 2022