Laws & Policies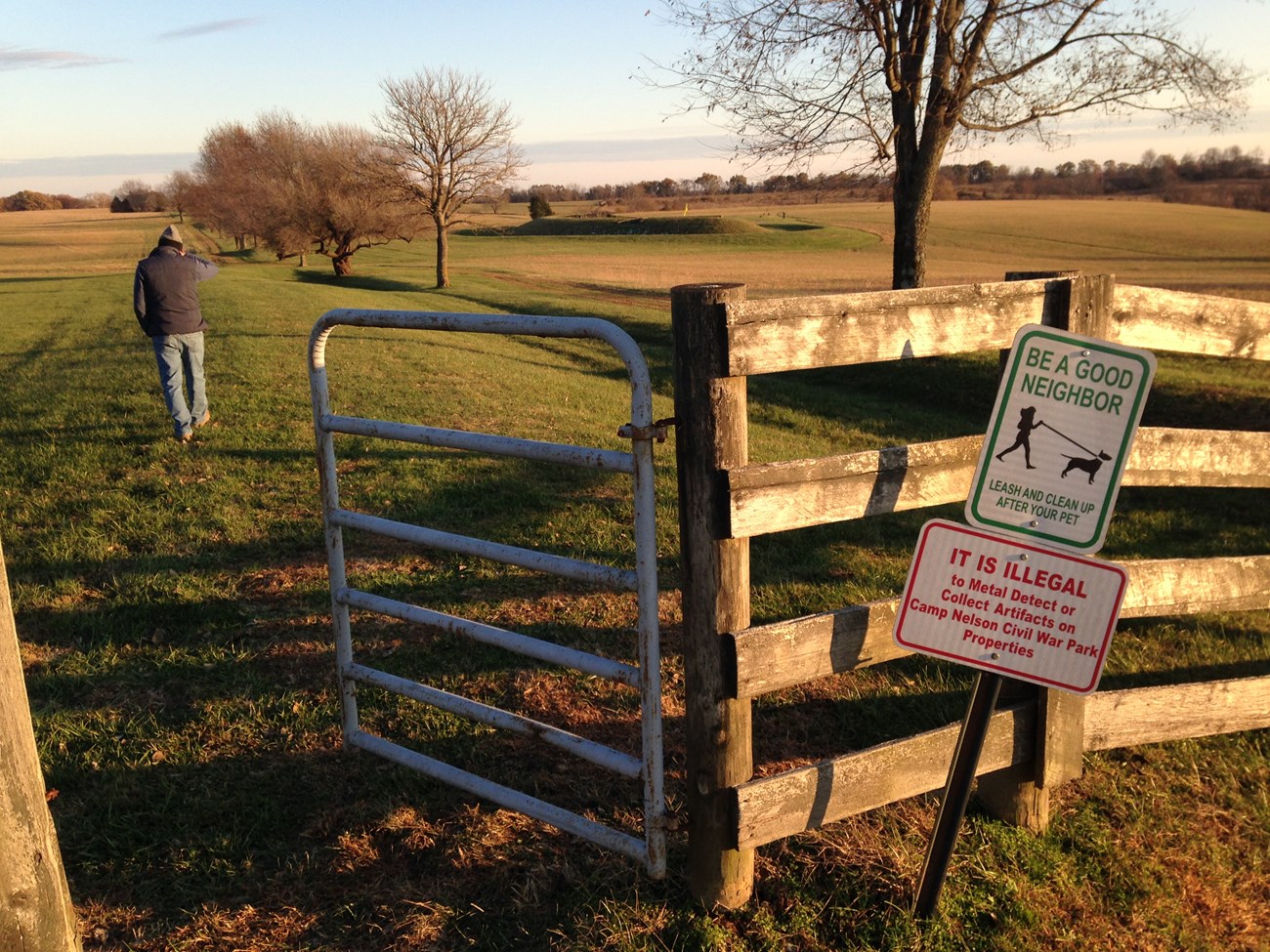 Camp Nelson
View the presidential proclamation establishing the national monument.
Camp Nelson is a protected archeological and geological recovery area. The collection, harm, or disturbance of artifacts, plants, or aniamls is prohibited. No metal detector use allowed.
National Park Service
Firearms in National Parks
Visitors may possess firearms within a national park provided they comply with federal, state, and local laws. Federal law prohibits firearms in certain park facilities and buildings. These places are marked with signs at public entrances.
It is the role of responsible gun owners is to know and obey the federal, state, and local laws applicable to the park they visit.
Last updated: August 17, 2021