History & Culture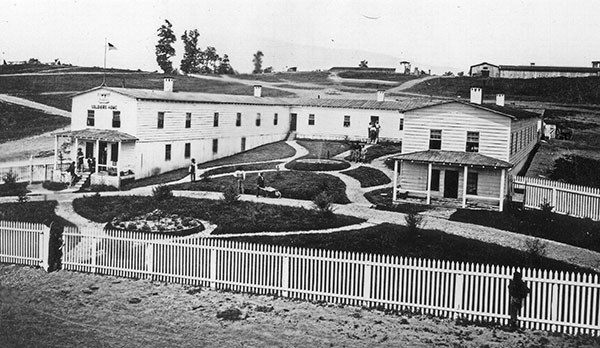 Camp Nelson was established as a US Army fortified base, supply depot, and hosptial, Camp Nelson evolved to become a recruitment center and refugee camp for White civilians fleeing Confederate occupation in East Tennessee in 1863. The following year, the base evolved to become one of the country's largest recruitment and training centers for African American soldiers during the Civil War, and served as a refugee camp for their wives and children.
Thousands of enslaved African Americans risked their lives escaping to the camp, located within the slaveholding state of Kentucky, with the hope of securing their freedom and, ultimately, controlling their futures by contributing to the destruction of slavery.
Camp Nelson represents the courage and determination of formerly enslaved African Americans to secure their own emancipation. It also illustrates the nation's struggle to define the meaning of freedom during and after the Civil War.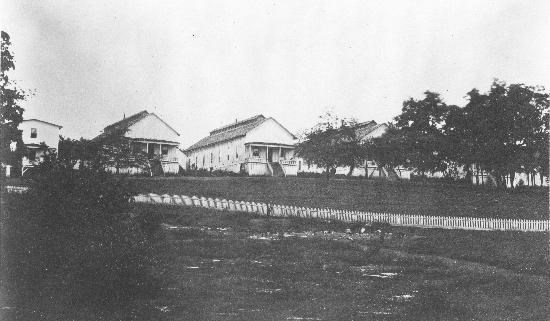 Establishment of Camp Nelson
On March 25, 1863 Major General Ambrose Burnside took command of the reorganized Department of the Ohio. Burnside's objective was to capture and hold eastern Tennessee and eventually take Knoxville, a Confederate rail hub. In April 1863, Burnside asked a search committee to identify a location that would allow the Department of the Ohio to consolidate troops and supplies in central Kentucky. Located along the Lexington-Danville Turnpike and adjacent to the Kentucky River, the camp was situated along major lines of transportation and near the cities of Nicholasville, Lexington, and Richmond.
At the height of its use in 1865, Camp Nelson encompassed roughly 4,000 acres. The camp, which was organized around an 800-acre core, included more than 300 buildings and tents that housed a quartermaster commissary depot, ordnance depot, recruitment center, prison, and a hospital. Eight earthen forts or batteries, primarily constructed by enslaved labor, helped to protect the camp. The camp was also home to stables and corrals, a bakery, and a steam-driven waterworks that could pump water up 470 feet from the Kentucky River to a 500,000 gallon reservoir.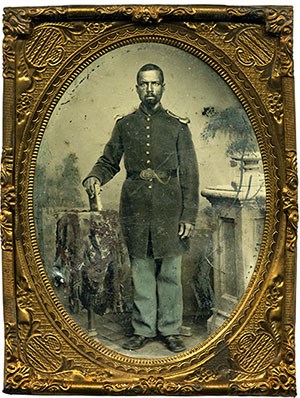 Enlistment of U.S. Colored Troops
Camp Nelson quickly became the largest of the eight African American recruitment centers in the state of Kentucky and the third largest U.S. Colored Troops (USCT) recruiting center in the entire nation. Once all restrictions on enlistment were removed by June 1864, the number of African American enlistees exploded. These enlistees, who were formerly enslaved, were able to be emancipated through the act of enlistment in the Federal army.
More than 500 U.S. Colored Troops mustered into service during June 1864, and a record 1,370 new troops enlisted at the camp in July. In total, eight USCT regiments organized at Camp Nelson in 1864 and 1865 including four infantry units (114th, 116th, 119th, and 124th USCInfantry), two cavalry (5th and 6th USCCavalry), and two artillery (12th and 13th USCHeavy Artillery).

By the time the 13th Amendment was finally ratified on December 6, 1865, ending slavery throughout the United States, roughly 10,000 African American men had enlisted in the USCT at Camp Nelson and had become Emancipated as a result.
African American Refugees at Camp Nelson
Many of the African American men pouring into Camp Nelson to enlist in the Union army were accompanied by their parents, wives, or children, who also sought freedom. As early as 1861, freedom seekers who reached Union lines were considered "contraband of war" under Union army policy and granted freedom. Camps, such as Camp Nelson, offered some sense of protection to formerly enslaved people in Confederate states under Union control and marked an important first step towards life after slavery. However, individuals held as slaves in Kentucky in 1864 were in the tragic position of still being legally owned by Kentuckians who were not in rebellion from the Union.
While enlisting in the Federal army provided a clear path to Emancipation for eligible men, any enslaved person from Kentucky who arrived at Camp Nelson but was unable to serve in the army was expected to leave the camp and return to enslavement. This solution was neither feasible nor desired by the freedom seekers. Official orders were issued to remove these women and children. During the November 1864 expulsion, Federal soldiers forcibly escorted women and children from the camp and then destroyed the refugee cabins within the camp. Freezing temperatures, combined with harsh conditions, resulted in more than 100 refugee deaths. This tragedy garnered national media attention and generated public outcry.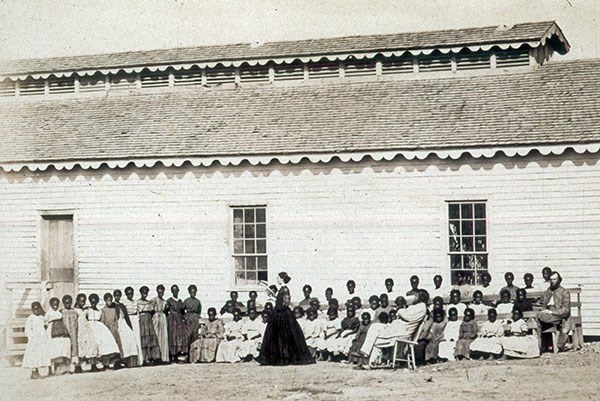 Camp Nelson Refugee Home
A few weeks after the November expulsion, the Federal army reversed its policy toward refugees and began construction on the government-sponsored "Home for Colored Refugees" at Camp Nelson. It initially included a communal mess hall, a school, barracks for single women and the sick, and duplex family cottages.
Refugees who had been turned away or forced out of the camp in November were now allowed to resettle in the newly constructed refugee home, officially opened in January 1865. Although wives and children of the enlisted men were still not legally emancipated, they were legally entitled to sanctuary. Finally, on March 3, 1865, an Act of Congress officially emancipated the wives, children, and mothers of U.S. Colored Troops. This provided legal protection for the refugees at Camp Nelson and an additional incentive for African American men to enlist in the Federal Army.
During the summer of 1866, the War Department began the process of closing Camp Nelson. A small number of African Americans refused to be displaced. Soon a small, scattered village called Ariel grew out of the refugee home site at Camp Nelson. While there are no buildings that date to the Refugee Home era, the modern hamlet of Hall contains several historic buildings and a small population which includes some descendants of refugees and soldiers who still maintain strong connections to Camp Nelson.
Last updated: October 21, 2022