Accessibility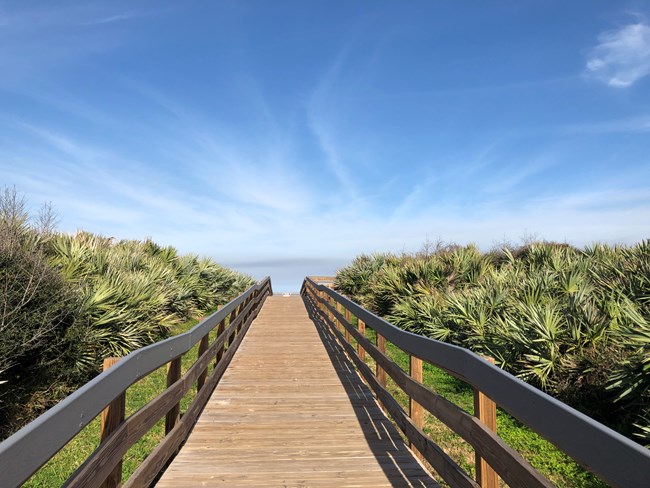 Beach Accessibility
At Apollo Beach parking areas 1 through 5 provide access to the beach. All are wheelchair accessible.

At Playalinda Beach parking areas1 through 13 provide access to the beach. All are wheel chair accessible. Parking area number 8 is the easiest ramp to maneuver having more of a flat terrain.
Apollo Beach Wheelchair
At Apollo Beach, a beach wheechair is available to be checked out, using your name, phone number and address, from the Apollo Beach Visitor Center. Apollo Visitor Center Contact Information: 7611 S. Atlantic Ave, New Smyrna Beach, FL 32796. Call Us, (386) 428-3384 extention 0

Playalinda Beach does not currently have a beach wheelchair.

Seminole Rest Accessibility
The half mile loop trail leading around the Seminole Rest Historic Site is wheelchair accessible.
Last updated: June 30, 2022