Basic Information
Need Directions?
Welcome to Canaveral National Seashore!
We hope that you will find Canaveral National Seashore to be a recreational paradise with it's back country camping, canoeing, kayaking, fishing, swimming, boating, bird watching opportunities and more. 
As you pass through this national seashore area with its barrier island, lagoon, coastal hammock, pine flatwoods, and off shore waters, it is our hope that you may spend time in this environment of old Florida to view migratory birds or catch a glimpse of the West Indian Manatee along the waters edge.
Canaveral National Seashore is located along Florida's East coast in both Volusia & Brevard counties. To access Apollo Beach, take I-95 to exit 249, then go east until it turns into A1A. Follow A1A south to the park entrance. To access Playalinda Beach, take I-95 to exit 220. Go east through Titusville on Garden Street, continue east and follow the signs.
Park Entrance Fees
Vehicle Entrance Fee - $20.00
Per vehicle fee (cars, mini-vans, etc..), valid for 7 days.
Motorcyles - $15.00
The motorcycle entrance fee is valid for 7 days and is a per motorcycle fee.
Walk-in/Bicycle-in Per Person - $10.00
Pedestrians entering the park on foot or bicycle will pay $10 per person. Valid for 7 days.
Commercial Tour Vehicles - $100.00
A commercial tour is defined as consisting of one or more persons traveling on an itinerary that has been packaged, priced or sold for leisure or recreational purposes by an organization that realizes financial gain through the provisions of the service. (Costs vary based on design capacity of vehicle, and range from $25 to $100).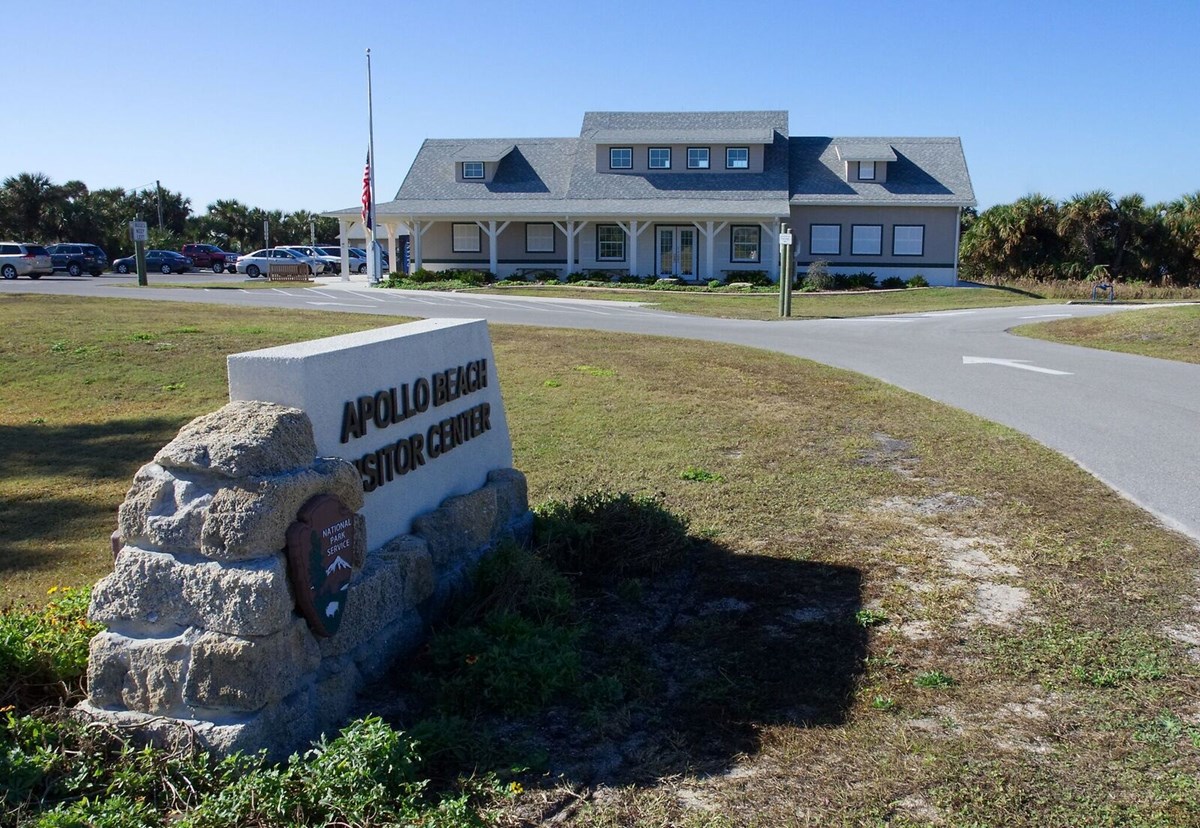 Last updated: April 11, 2018