Nature Viewing & Photography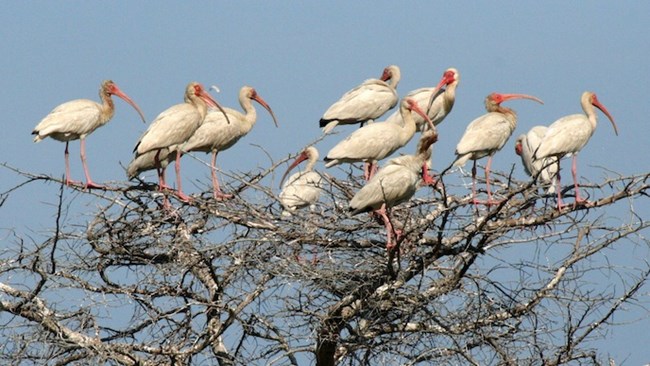 Natural beauty abounds at Cape Hatteras National Seashore. Birds migrate through, taking advantage of the coastal ecosystems. The night skies of Cape Hatteras are some of the darkest skies east of the Mississippi River, making star-gazing a wonder to behold, while the sunrises and sunsets are artistic displays of color. Ocracoke Island, the southern island in Cape Hatteras National Seashore, is home to a herd of banker ponies. Different wildflowers signal changes in the seasons.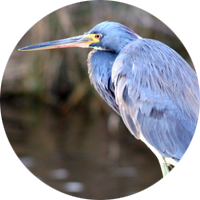 Birds
Cape Hatteras National Seashore is a wonderful place to look for birds. Over 400 species have been spotted in and around the seashore, though the number and types of birds viewable here changes with the season, as well as the habitat you visit. Refer to the checklist to see when certain species are around, or where you might find them.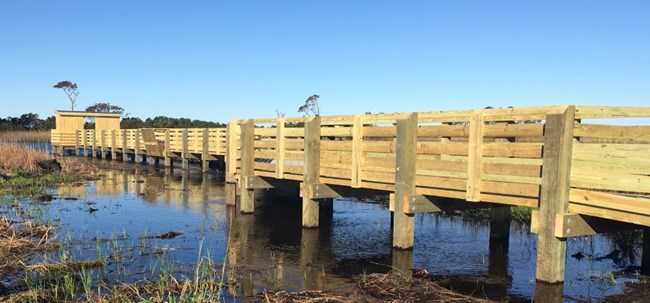 Bodie Island Marsh Blind
A wildlife-viewing platform (Bodie Island Marsh Blind) is available for all visitors to use. The Bodie Island Marsh Blind provides a great opportunity to experience the calm marshes of the Outer Banks and observe the unique plants and animals that call the ecosystem home.
The blind is open for wildlife viewing from April 1 through the middle of November (with a few exceptions in October).
From December through March, the Bodie Island Marsh Blind serves as an accessible hunt blind for hunters with limited mobility.
Night Sky
Some of the darkest night skies in the United States of America east of the Mississippi River are found here, making this an ideal spot for gazing at stars. You can view celestial wonders just about anywhere in the seashore, as well as during any time of year. During the summer and fall, there are
full moon climbs offered at the Bodie Island Lighthouse
for a chance to look at the night sky from a different perspective.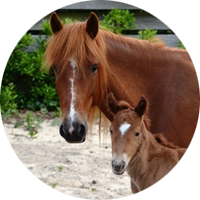 Ocracoke Ponies
Ocracoke Island is home to a herd of ponies that you can view from two viewing decks found at the Pony Pen & Parking Lot. The Ocracoke ponies have a long and storied history that extends to today's care of them.
Last updated: July 18, 2022