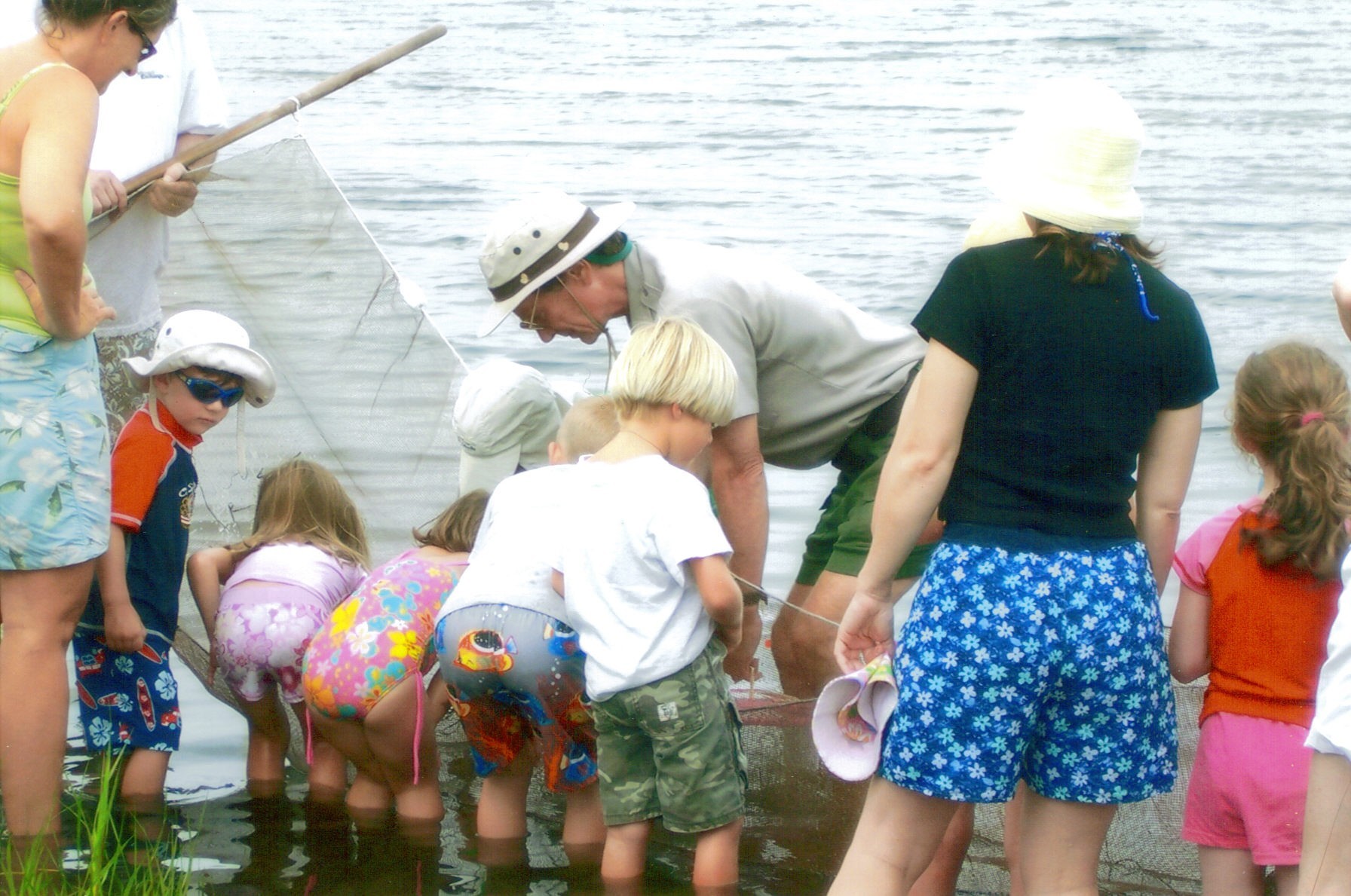 News Release Date:
August 10, 2006
Contact: Outer Banks Group, (252) 473-2111
The marshes and grass beds of Pamlico Sound provide a nursery ground for marine life and a safe haven for the creatures that live there. However, many visitors to Cape Hatteras National Seashore enjoy the Sound by kite surfing, kayaking, swimming, and more without ever knowing about the rich variety of life in the water and how it relates to them. To educate the public about this amazing and dynamic body of water, the National Park Service (NPS) offers children of all ages a special program during the summer, entitled Seining the Sound, at 9:30 am at one of the following locations: Haulover Day Use Area (Canadian Hole) on Tuesdays; Salvo Day Use Area on Thursdays; and Sandy Bay Soundside parking area on Saturdays.
For this program, the participants wade out into the Sound and use a seine net to capture the marine life in the area. Once they pull the net to the shore, its contents are transferred into viewing boxes for all to see. The live creatures caught in the viewing boxes represent a microcosm of the larger Pamlico Sound and can change with every program depending on the area, the tides, the weather, and the season. Once the net is emptied, the ranger identifies and discusses the marine life, which can include shrimp, pipefish, spot, croaker, sea trout, tonguefish, summer flounder, killifish, silver minnows, hermit crabs, comb jellies, stingrays, and blue crabs including soft crabs. The creatures are released unharmed at the end of the program. Throughout the program, the ranger also discusses other parts of the Sound that can not be caught in a seine net such as the life cycle of the blue crab, marsh plants, adaptations, ribbed mussels, eelgrass, periwinkles, and tidal cycles.
The only requirements for this hour and a half program are a willingness to get wet, water shoes, and sunscreen; so all can come out and enjoy. Anyone interested in learning more about the Pamlico Sound and the creatures who call it home can join park rangers at one of the designated locations. For further information on this and other ranger or volunteer led programs on the Outer Banks, see the NPS paper In the Park, available at all Park Service locations.