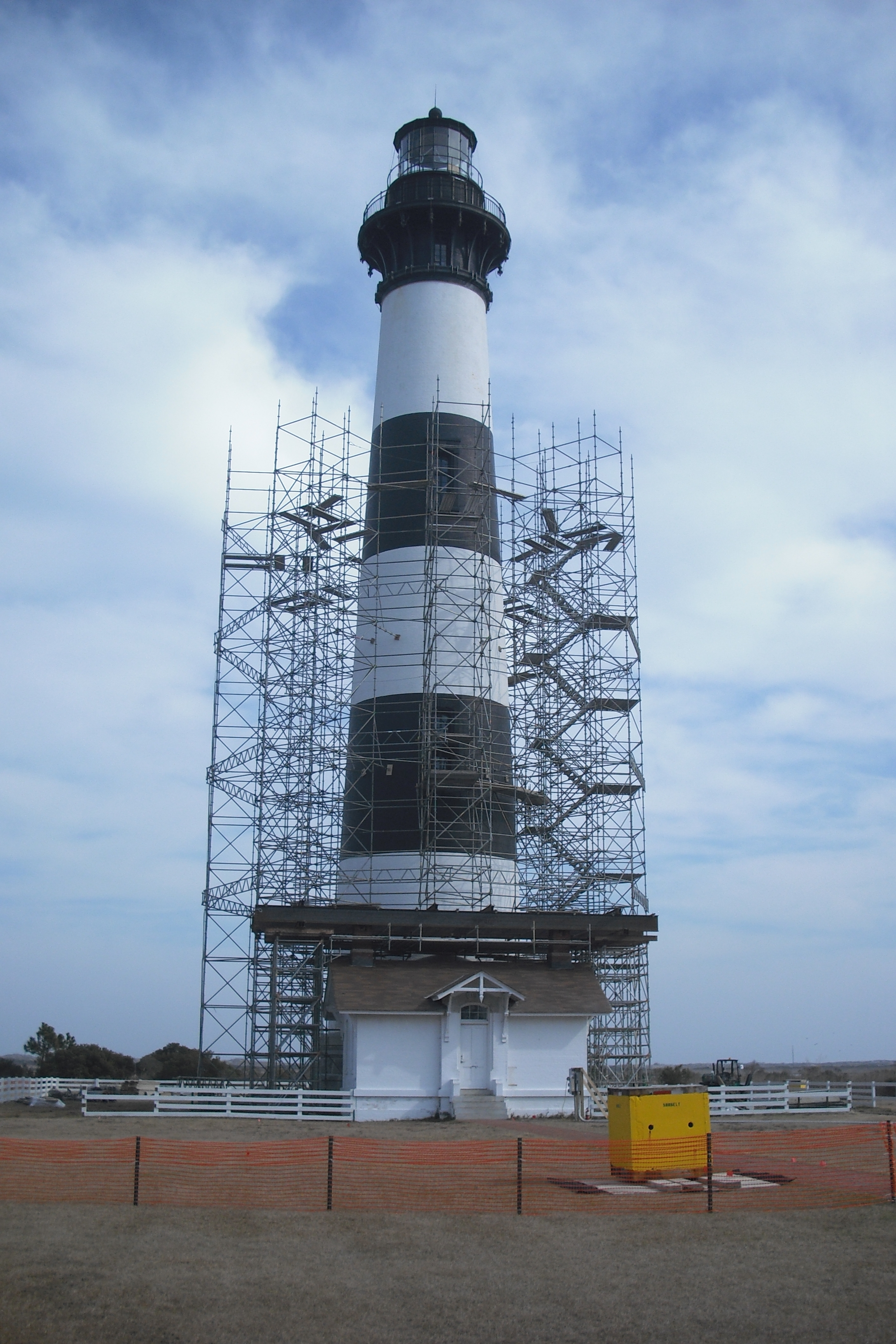 News Release Date:
January 28, 2010
Contact: Cyndy Holda, 252-473-2111  Ext. 148
The popular UNC TV series "My Heart Will Always Be in Carolina" with Ken Mann, will feature a special segment on the restoration work at Bodie Island Lighthouse this Sunday, January 31 at 2:00 p.m. and 11:30 p.m.   The show airs throughout eastern North Carolina on both cable and satellite televisions stations.
Doug Stover, Cultural Resources Specialist for the National Park Service, takes viewers to the top of the lighthouse and explains phase one of the renovation project being accomplished to preserve the famous lighthouse. At present, 75% of the scaffolding and staging is complete. The next stage of restoration work involves the ornamental metal repairs and replacement at the top of the beacon.
During the segment, Ken Mann interviews John Gaskill, son of lighthouse keeper Vernon Gaskill, who discusses growing up at the lighthouse and describes how the keepers and their families maintained the lighthouse in those early times on the Outer Banks of North Carolina.
The "My Heart Will Always Be in Carolina" series will feature other phases of the restoration work in the months ahead. The project is currently on schedule to be completed in December of 2010. For more information, contact the park offices at 252-473-2111 ext. 153 or 148.