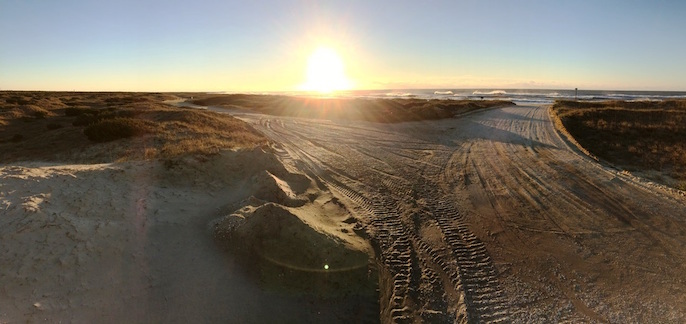 News Release Date:
January 11, 2016
 Superintendent David Hallac is happy to announce the opening of Inside Road, connecting Beach Access Ramp 44 with Beach Access Ramps 48 and 49 near the Frisco Campground, "Our staff did an amazing job finishing the Inside Road, which will provide wonderful access between these popular beach destinations."
The Inside Road is approximately 4 miles long and and an Off Road Vehicle Permit is required to drive on it.
The project, funded with ORV fee monies, continues the enhancement of beach access for the public across the Seashore.