Disrespected, Then Protected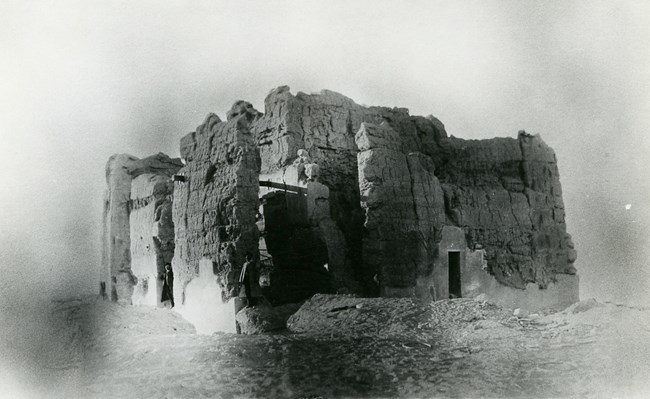 In the 1700s and early 1800s, only a trickle of travelers came by the Casa Grande. First Spanish explorers, and then Mexican and American travelers wondered who built this ruin and why. More people visited after 1879 when the railroad first reached the town of Casa Grande 19 miles away. Travelers scratched their names into the walls. Some took away artifacts, even pieces of the walls, as souvenirs.
In 1889 Congress voted to protect Casa Grande Ruins from further vandalism and looting. They voted to pay for clearing away debris and repairing the eroded foundations. The wooden beams and metal rods you see today were installed in 1891 to brace up some of the walls. Three years later, the federal government made Casa Grande the nation's first archeological preserve.
Preservation

Dr. Jerry Howard, archeologist and curator of anthropology at the Arizona Museum of Natural History, explains how the Casa Grande Ruins were preserved.

Credit / Author:

NPS, movie outtakes, thanks to volunteer editor Jenise Cook

Date created:

2020-10-14 00:00:00.0
Last updated: April 6, 2020