Basic Information
Entrance to Casa Grande Ruins National Monument is free. 

The monument no longers sells the Annual or Senior passes. However, the following free passes can still be issued: Military (Active Duty), Veteran, 4th Grade, Access, and Volunteer.
Welcome to Casa Grande Ruins National Monument
This one square mile park was set aside in 1892 to preserve what remained of an Ancestral Sonoran Desert People's community and irrigation system. You can learn more about the park history in the History & Culture section.
Things to Do
Check out our Things to Do page for ideas in planning your visit. This page will tell you about our visitor center museum and bookstore, park movie, guided tours, and picnic facilities. The typical park visit lasts 2 hours, but it really depends on what you are most interested in and conditions when you visit.
Special Events
Check out our Calendar page for special happenings and events going on in the park. There is generally more happening in the cooler fall and winter compared to the hot summer months. Events include a speaker series, demonstrations by Native American artists and craftsmen, Junior Ranger day, and so much more.
Pets
Well behaved pets under physical control (usually a leash 6 foot long or less) are welcome. Please don't leave your pet in your vehicle where it can get very hot very quickly. You may not leave your vehicle running to provide air conditioning. Don't forget to bring your equipment for cleaning up after your pet, too.
Fun for Families
Children can find some excellent adventures using the park Junior Ranger book and speaking with park staff and volunteers. Look at the For Kids section for activities to do before your visit.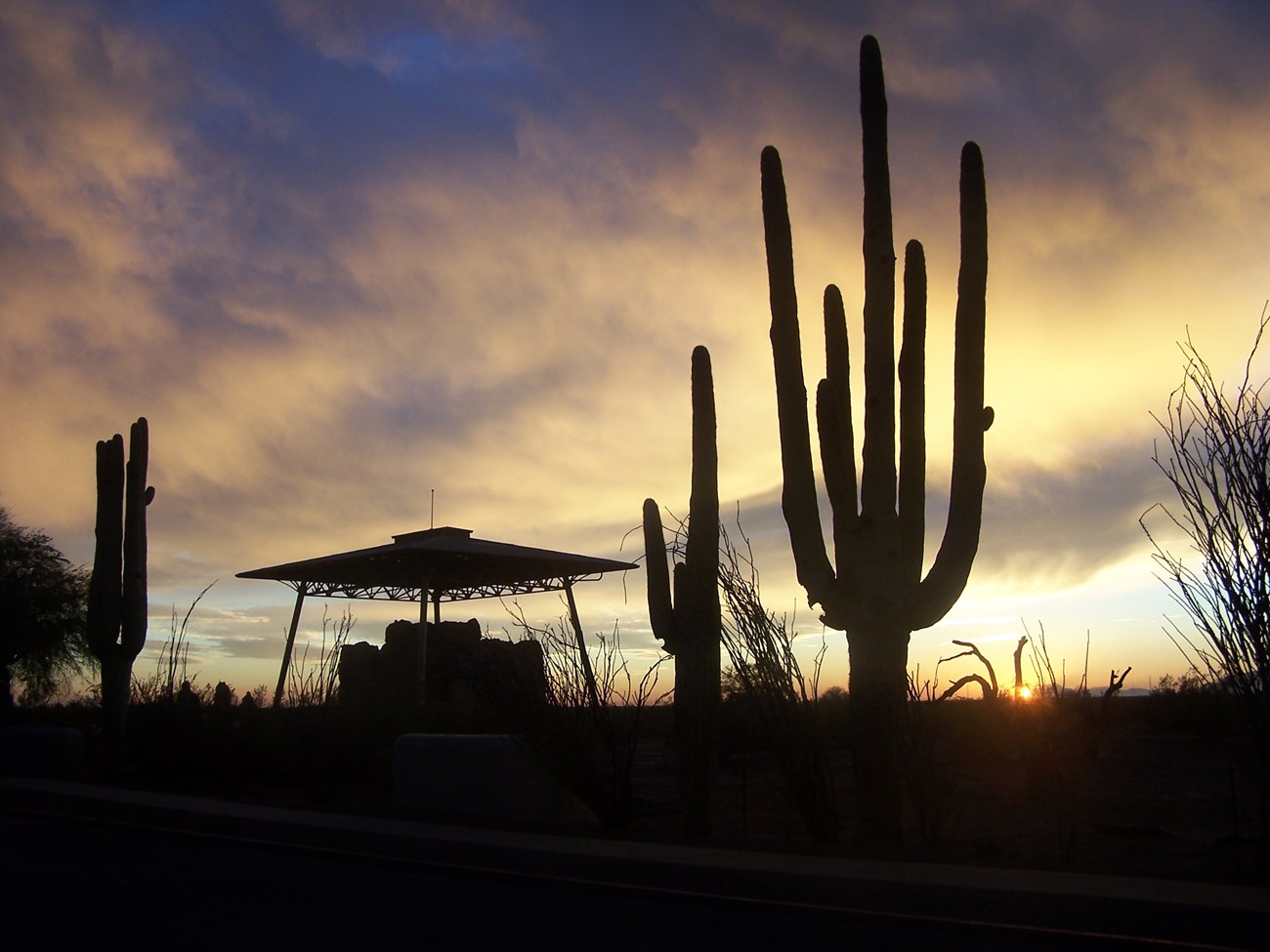 Last updated: September 25, 2023