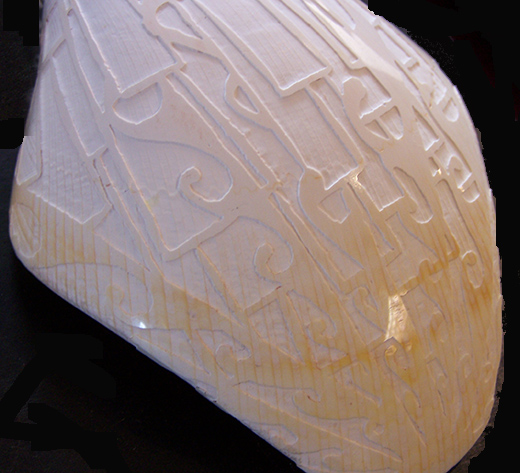 News Release Date:
January 11, 2016
Contact: Dave Carney, (520) 723-3172
Martin Luther King, Jr, Day of Service
In honor of the Reverend Martin Luther King Jr. Day, Casa Grande Ruins National Monument staff and volunteers will be inviting park visitors to assist in a special service project. All day on Monday, January 18, 2016, volunteers will assist visitors in creating a special craft item to be donated to a residential care home.
Casa Grande Ruins National Monument in Coolidge, Arizona, protects the multi-story Great House, artifacts, and the ruins of other ancient structures built by the people of the Sonoran Desert over 800 years ago. Established as the nation's first archeological reserve in 1892, the Ruins sparked the beginning of the preservation movement in America. The Hohokam Culture was known for its arts, including pottery, weaving, and shell jewelry.
This service project will teach park visitors a modern way of creating a version of the shell art etching seen in visitor center displays. In the days of the ancestral Sonoran Desert people the shells, gathered from the Gulf of California, would be painted with pitch and soaked in a saguaro wine bath until etched. Park visitors will be asked to use modern fingernail polish to paint a pictograph figure onto a provided shell. After the art has dried, the shell will be soaked in vinegar to create the etched effect. The final product will then be donated to a residential care home for the enjoyment of their clients.
This is a special "drop in" event that needs no preregistration or advanced notice. Visitors are welcome to create multiple shell art for donation if they wish. All materials will be provided and with the Fee Free Day's waiver of entrance fees there is no cost to the park visitor. Casa Grande Ruins National Monument will be open as usual from 9am to 5pm during the holiday. It is also a Fee Free Day-- no entrance fee to the park.