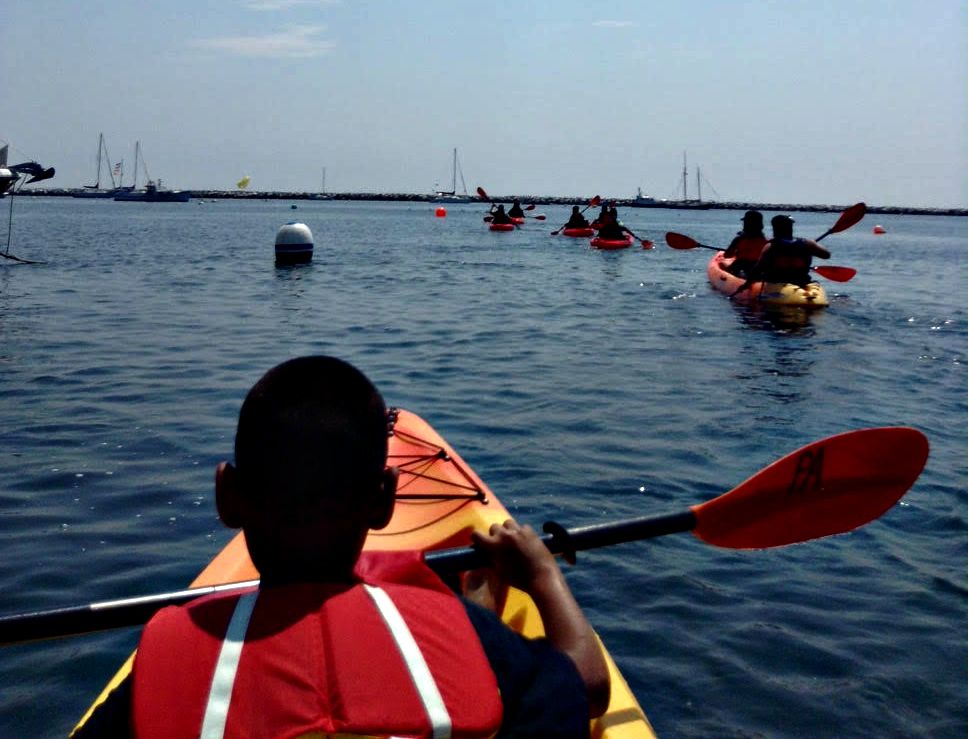 News Release Date:
June 28, 2018
Contact: Sue Moynihan, Chief of Interpretation and Cultural Resource Management, 508-957-0738
WELLFLEET, Mass. –
This summer, Cape Cod National Seashore will again offer a variety of
ranger-guided programs and guest performances to help park neighbors and
visitors enjoy and understand the seashore's many resources.
"People are looking for experiences that connect them to this special place," said Chief
Park Interpreter Sue Moynihan. "Our visitors and neighbors have diverse interests, so our program menu is diverse. Short talks on the terrace at Salt Pond Visitor Center or the observation deck at Province Lands Visitor Center may appeal to
first-time guests or those short on time, while family programs, snorkel
tours, hikes, and open houses at historic buildings provide opportunities for deeper exploration. Add in our evening
performance events and lectures, and we think there's something for everyone," said Moynihan. Most programs are free, and many are accessible.
Popular programs include the Salt Pond canoe trip in Eastham,
the Cape Cod Ninja Warrior family challenge in Provincetown, yoga on
the beach, salt marsh explorations, evening beach campfires, and kayak
tours. The national seashore has added a fleet of kayaks for ranger-guided tours in Eastham and Orleans to supplement kayak tours offered by
rangers in Provincetown and Truro. Long and short hikes are offered
throughout the seashore. Indoor programs showcasing Outer Cape
history and nature are offered weekly. In addition, park partners offer tours and open houses at Nauset and Highland lights and the Highland House Museum.
The revamped outdoor amphitheater at Salt Pond Visitor Center in Eastham will host an extensive
schedule of evening ranger programs and performance events featuring
music, storytelling, and live theater. Guest performers include the Navy Band Northeast from Newport, RI; Shakespeare Under the Stars performing "The Tempest";
the Cape Symphony; and Rona
Leventhal performing "The Prince of Pirates and the Witch of
Wellfleet" about the pirate ship Whydah. Additional performers include Washashore Cowgirl Monica
Rizzio, Digny Fignus, Music with Heart, CrabGrass, Toast and Jam, and the Outer Cape Chorale
Chamber Singers.
For information about Cape Cod National Seashore programs and to pick
up a schedule of activities, visit Salt Pond Visitor Center in Eastham
or Province Lands Visitor Center in Provincetown.
The schedule is also available online.