Ranger-Guided Activities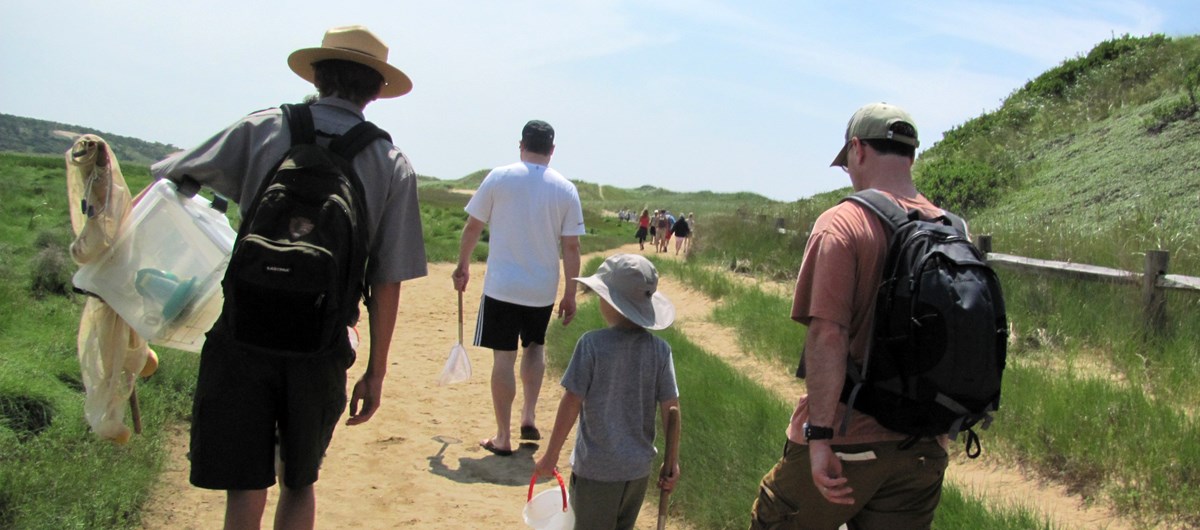 Learn and Explore
Summer is here, and with it comes that carefree vacation feel...grilling on the back deck; challenging family to a mean game of mini golf; ice cream, ice cream, and more ice cream; and spending time in your favorite national park--Cape Cod National Seashore!
Our rangers are ready to share the seashore's beauty, resources, and recreational opportunities with you! Our schedule is chock full of exciting experiences focused on the many dimensions of the national seashore. Most programs are free. Some require reservations, which may be made no more than seven days in advance, and some require a fee.
If you have limited time, we have short talks at the visitor centers. If you're a hiker, join us on both long and short hikes in the dunes, forests, beaches, and marshes. Got the family with you? Take our Ninja or Amazing Race challenges, explore the intertidal zone, or share stories 'round a beach campfire. If you're a water-lover, seek out our canoe, kayak, and surfcasting trips. Looking to just unplug? Beach yoga and mindfulness programs might be your cup of tea. And if you're weary from a day on the beach, put your feet up at a concert, evening lecture, or theatrical event.
We look forward to welcoming you and sharing all that is wonderful about this special place!
July/August Only
In July and August, all fee-based programs are reservable through www.recreation.gov.
Go to Recreation.gov
Last updated: June 25, 2019