Ranger-Guided Activities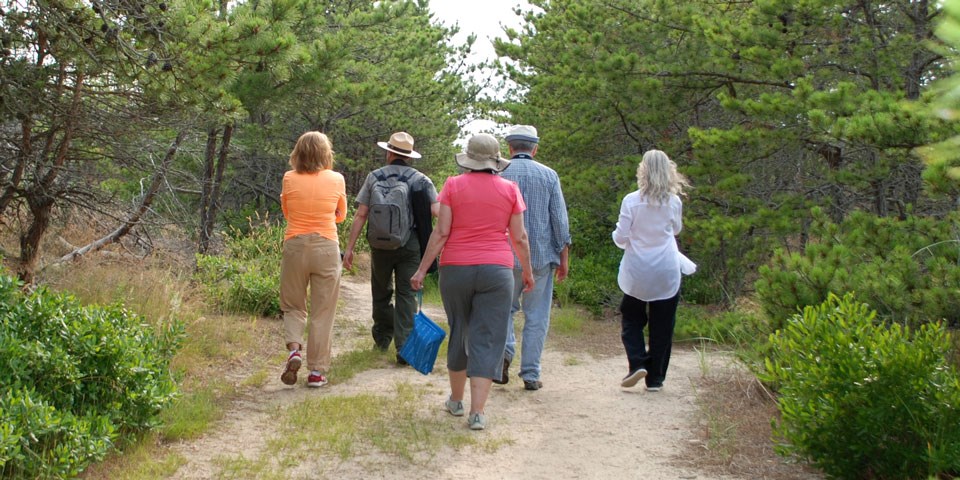 Learn and Explore
For many people, fall is their favorite time of year on Cape Cod. Temperatures may remain warm and the ocean still beckons (be aware, there are no lifeguards on duty). Humidity has dropped and hiking and biking are more comfortable than in summer. The pace slows, and many local towns open their doors and their village greens to visitors, sharing aspects of culture and nature during weekend festivals. Many ranger-led programs are offered into early October. Stop by a visitor center to inquire!
Late fall is usually a time of transition on the Outer Cape. Mother Nature isn't quite ready to let go of pleasant temperatures and sapphire blue skies. Jack Frost may visit on some nights, and Old Man Winter is waiting in the wings. Wild cranberries have ripened, and trees and shrubs begin to lose their vibrant yellow, orange, and red leaves. Weather can be unpredictable, so be ready for anything!
We continue to offer occasional ranger-guided programs and indoor presentations in late fall and winter. Check our events calendar for dates and details, or download the activity guide. Province Lands Visitor Center closes on October 31, but Salt Pond Visitor Center is open year 'round. Stop by to chat with rangers and volunteers and plan your visit.
Last updated: November 8, 2019