National Park Week at Cape Cod National Seashore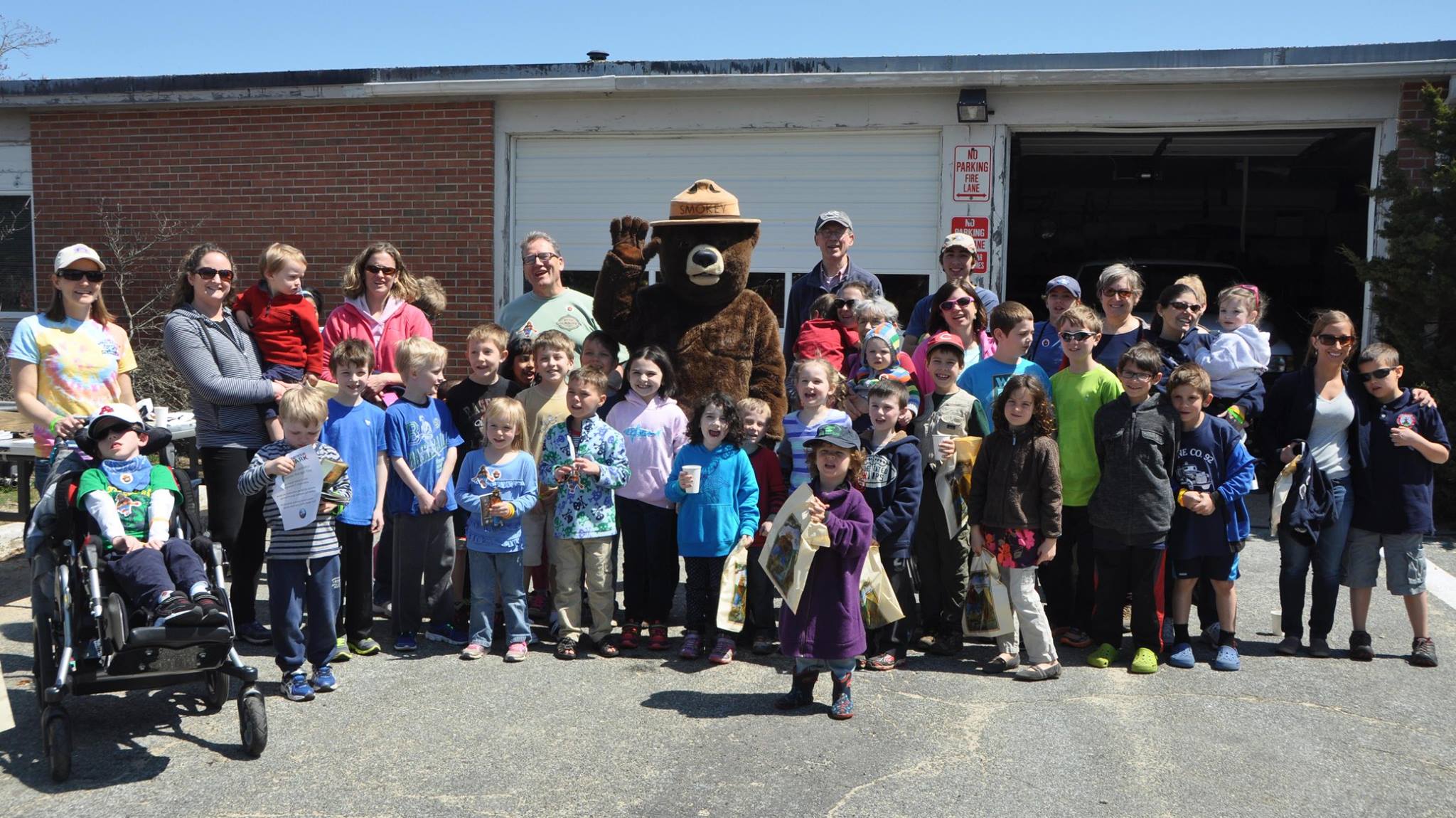 News Release Date:
April 11, 2016
Contact: Sue Moynihan, 508-957-0738
Jump into the National Park Service Centennial with both feet during National Park Week at Cape Cod National Seashore. During National Park Week from April 16 through 24 Cape Cod National Seashore joins over 400 other national park areas across the country in celebrating the 100th birthday of the National Park Service. A key aim of the National Park Service Centennial is to connect with and create the next generation of park visitors, supporters, and advocates. This week launches a full menu of Centennial events that will take place from spring to fall at the national seashore.
4th graders and their families are invited to participate in the nationwide Every Kid in a Park program. Visit www.everykidinapark.gov to complete a short activity and receive a voucher for free entrance to all national parks and other public lands, including the national seashore's six beaches, through August 2016. Rangers at Salt Pond Visitor Center will exchange the paper vouchers for durable plastic cards for 4th graders to present at park entrance stations.
A Touch a Truck Junior Ranger event will be held from 10:30 to noon on Wednesday, April 20. A variety of park vehicles and tools will be assembled in the Salt Pond parking lot for touching, climbing on, and sitting in. Explore ATVs, aim a fire hose, check out a boat, and pose with heavy maintenance equipment. There may even be a selfie opportunity with everyone's favorite furry firefighter! For Instagrammers, participate in an InstaMeet with your mobile device.
International Marconi Day will be held on Saturday, April 23 at Coast Guard Beach. Families are invited to join licensed radio operators as they make contacts with operators around the world. Practice Morse code on a "key," use signal flags, and learn about other signaling techniques.
Friends of the Cape Cod National Seashore and the Center for Coastal Studies will host a beach clean-up at Herring Cove Beach on Saturday, April 23.
Many other activities will be held during the week:
On Thursday, April 14 get some Frog-ercise during a fast-paced evening hike with a wildlife biologist while listening for different species of frogs calling from wetlands along the trail between Salt Pond Visitor Center and Coast Guard Beach. A tour of the Three Sisters lights will be held on Sunday, April 17, and a tour of the Captain Penniman House is scheduled for April 22. The Penniman House is wearing a fresh coat of paint, new shutters, and is bounded by a restored fence, thanks to donations from Friends of the Cape Cod National Seashore and Eastern National. Hike to Race Point Light on Monday, April 18. Learn about salt marsh restoration and
how climate change is affecting the area, and look for whales and shorebirds. A talk on great white sharks is also slated for Monday, April 18. Take and in-depth look at one of the ocean's most fascinating predators. A Junior Ranger adventure, Find Your Beach, is on tap for Tuesday, April 19 at Coast Guard Beach. Explore animal signs and tracks, beach zones, sand, and erosion.
April 24 is National Park Rx day, a national day to promote the use of parks for physical fitness. The national seashore has nearly a dozen walking trails, three bike trails, and miles of beach to explore. Rangers at Salt Pond Visitor Center can recommend a walk, so stop by and ask!
For a complete list and details, visit https://www.nps.gov/caco/ranger-guided-activities.htm or pick up a schedule at Salt Pond Visitor Center.
Other upcoming Centennial activities will be announced in late spring.
Last updated: April 11, 2016