Ranger-Guided Activities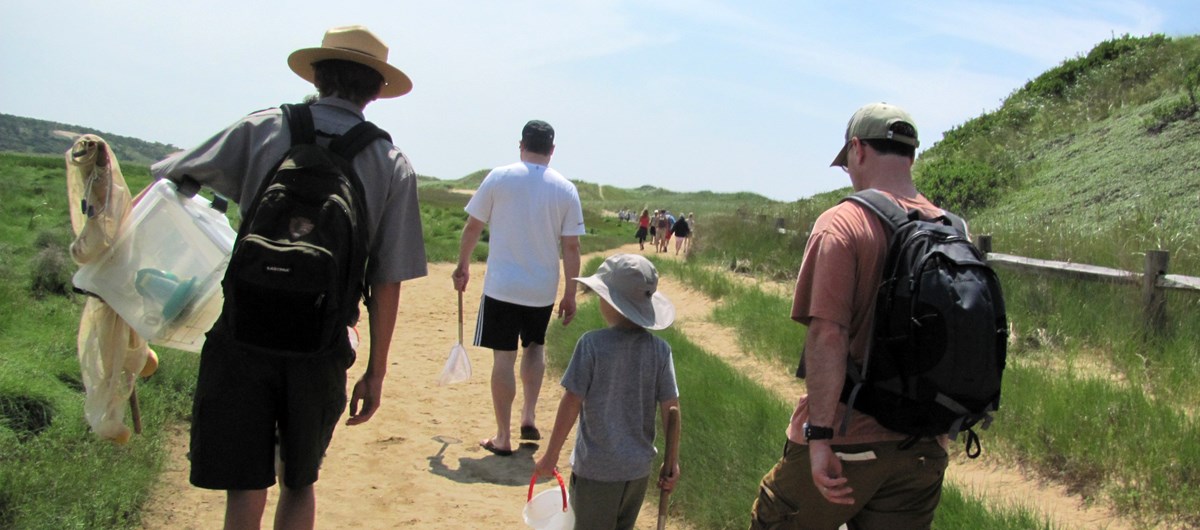 Learn and Explore
Spring is a time of transition at Cape Cod National Seashore. In the natural world, as temperatures warm and days become longer, leaves and buds appear and ice disappears from ponds. The calls of spring peepers fill the night air, spadefoot toads cross roads on rainy nights to mate, and whales can be observed feeding short distances from shore. Migratory songbirds stop here to rest and refuel before continuing their long journeys, and shorebirds return to breed. A migration of the human sort also begins, as our seasonal park rangers and volunteers return to staff our visitor centers and share their knowledge and passion on guided walks, talks, and canoe trips, and at our historic buildings. 

Printed activity guides are available at seashore visitor centers, or can be downloaded here. The online calendar is another useful tool for perusing program dates and details. 

We hope to see you on a program!
July/August Only
Recreation.gov is not used for fall programs. Reservations are made by calling the Visitor Center.
Recreation.gov
Last updated: May 20, 2019