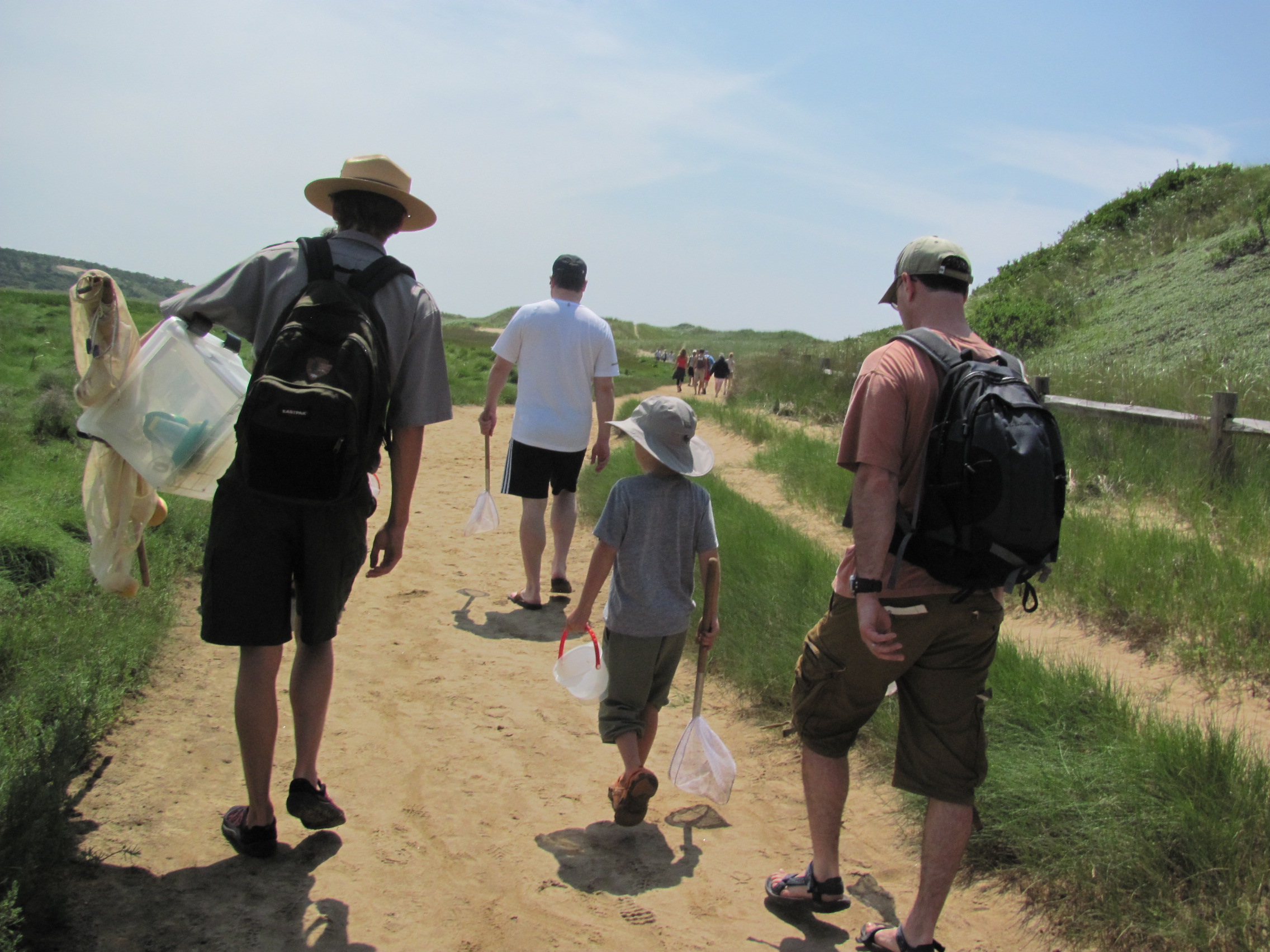 Spring at Cape Cod National Seashore
Salt Pond Visitor Center
50 Nauset Road, off Route 6, Eastham
Open Daily from 9:00 am to 4:30 pm
Salt Pond Visitor Center offers magnificent views of Salt Pond, Nauset Marsh, and the Atlantic; an outstanding museum; and access to the Nauset Marsh and Nauset Bike Trails. There are some trail detours due to the renovation of the Salt Pond outdoor amphitheater; rangers at the visitor center can provide details. If the weather allows, dress in layers, and stroll a beach or trail, looking for evidence of animals, and exploring what has washed up with the waves.
Province Lands Visitor Center
171 Race Point Road, off Route 6, Provincetown
Open Daily from 9:00 am to 5:00 pm
Take in the awe-inspiring 360-degree view from indoor and outdoor observation decks. Spotting scopes may help you see whales spouting in the distance. The Province Lands Bicycle Trail, Race Point Beach, and the Beech Forest are nearby. Both visitor centers offer ranger staff to assist with trip planning, thematic films shown throughout the day, restrooms, and stores featuring books, maps, puzzles, games, apparel, and other interpretive items for sale through our education partner, Eastern National.