Special Events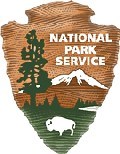 Special Events
Cabrillo National Monument is host to a number of special events each year. Below is a general guideline for the events.
Special Events:
January: Whale Watching Season - Join us for whale-watching fun as we try to spot the Pacific Gray Whales on their annual migration.
January: Martin Luther King's birthday- Fee Free Day in honor of Dr. Martin Luther King, Jr.
April: National Parks Week - Enjoy ALL of your National Parks for free as we celebrate National Parks Week.
August 25: Founder's Day, Open Tower Day - Do you love your National Parks? If you do, come and celebrate the anniversary of the establishment of the National Park Service at Cabrillo NM.
September: Cabrillo Festival - Join Cabrillo NM and Cabrillo Festival Inc, as we re-enact and commemorate the voyage of Juan Rodriguez Cabrillo in this fun, family-friendly annual event. Find out more information from the Cabrillo Festival page.
November: Veteran's Day - Fee Free Day in honor of Veteran's Day.
November 15: Open Tower Day - Step back in time as Cabrillo celebrates the anniversary of the lighting of the Old Point Loma Lighthouse. One of only three days each year where the tower to the lighthouse is open to the public.
Last updated: August 30, 2020