Pollinatorpalooza!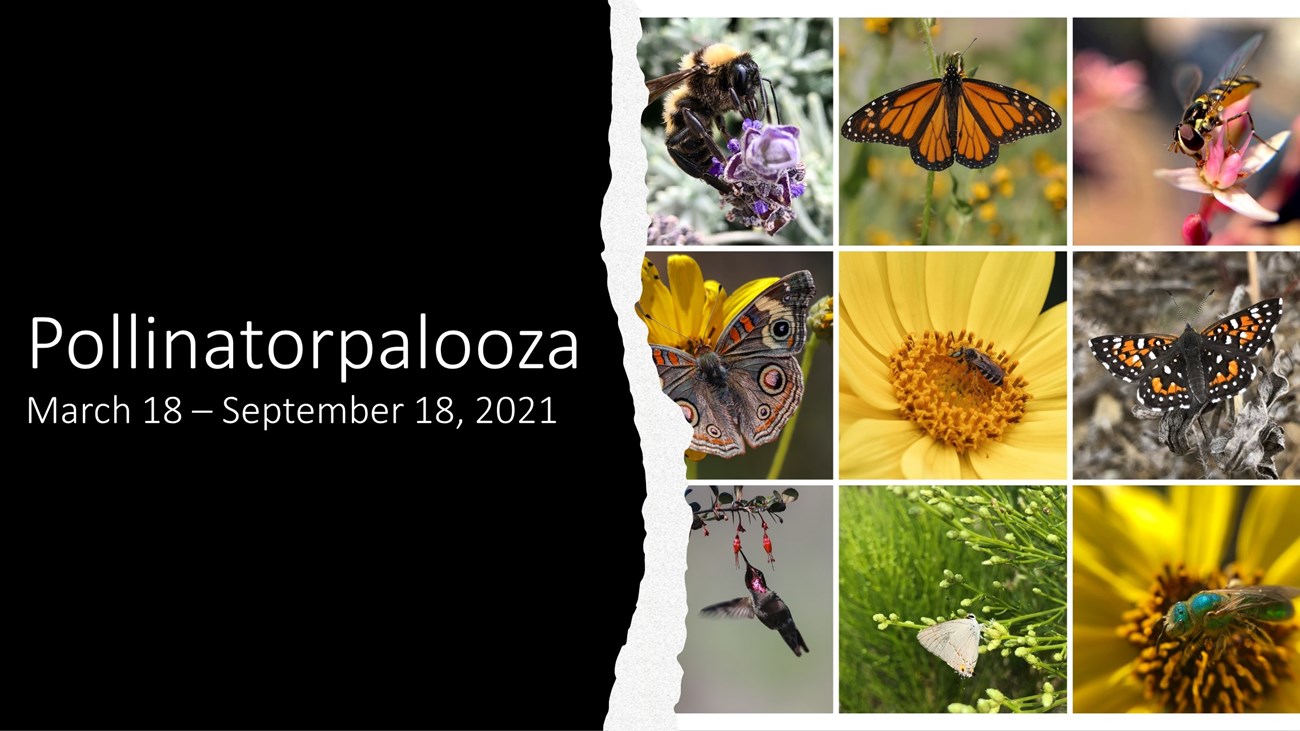 It's Pollinatorpalooza, a 6-month long celebration of plants & pollinators! Join Cabrillo National Monument from March 18th 2021 - September 18th 2021 for community science, free pollinator-themed public talks, and breaking plant-pollinator news! Information on this page will be updated frequently, so be sure to check regularly.
Naturally Speaking - Free Public Talks

Hear from plant and pollinator researchers in these virtual public talks! As Pollinatorpalooza progresses, more events will be posted so be sure to check back.
Past events:
BioBlitz - Community Science in the Park

Download the free app iNaturalist (inaturalist.org), head to the park, and snap a photo of every blooming plant and pollinator that you see! Every week park staff will select one of these photographs to highlight on social media - will YOUR photograph and username be in lights?

How to use iNaturalist:
Create an iNaturalist account at www.iNaturalist.org
Download the app on your smartphone, or use a digital camera to take pictures (and upload the photos to iNaturalist.org later)
Join the "2021 Pollinatorpalooza at Cabrillo National Monument" project on iNaturalist, which can be found here: https://www.inaturalist.org/projects/2021-pollinatorpalooza-at-cabrillo-national-monument
Go to Cabrillo National Monument and take pictures of blooming plants and/or pollinators
Do you care about protecting pollinators? Then take the Pollinator Pledge!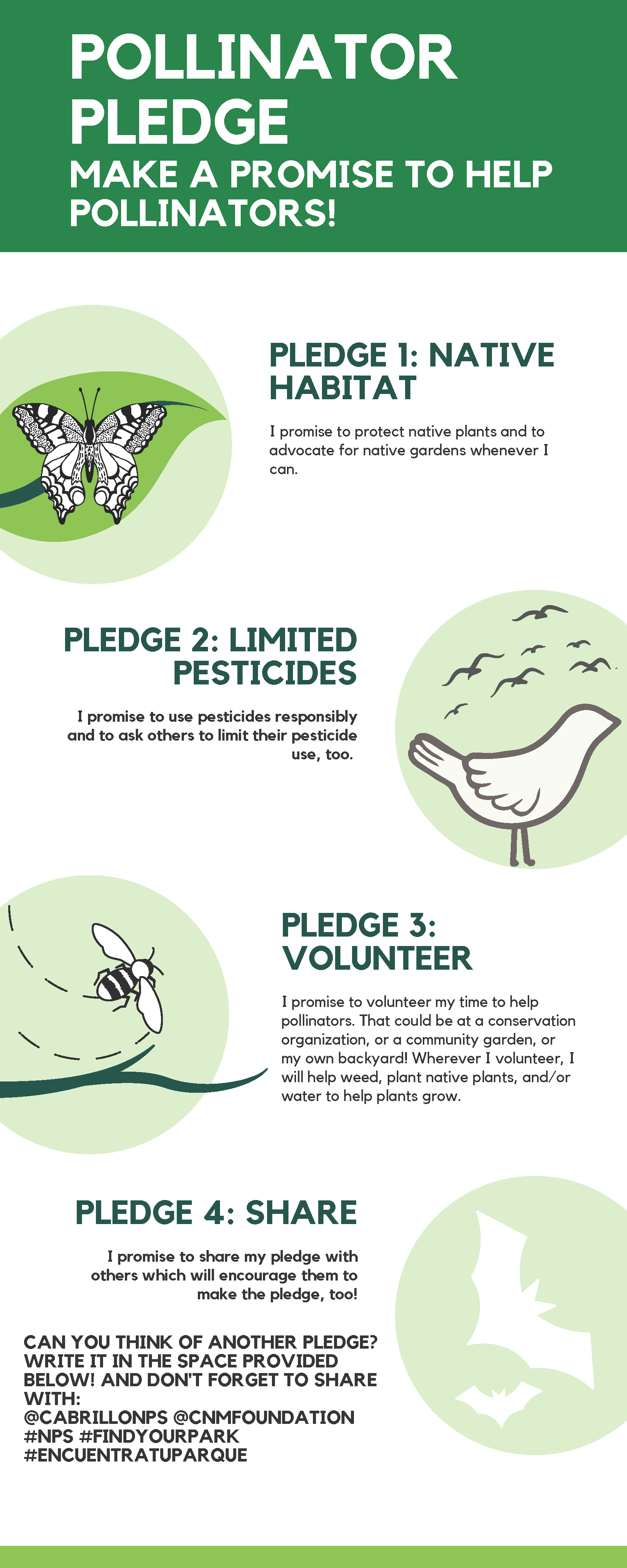 Download and print the pdf

Sign it or add your own pledge

Take a picture and post it to social media with the tags/hashtags @CabrilloNPS #NPS #FindYourPark #EncuentraTuParque

Hang it up at your school or in your home

Share the pledge with friends and family!
Together, we can help save these important species and the plants they pollinate.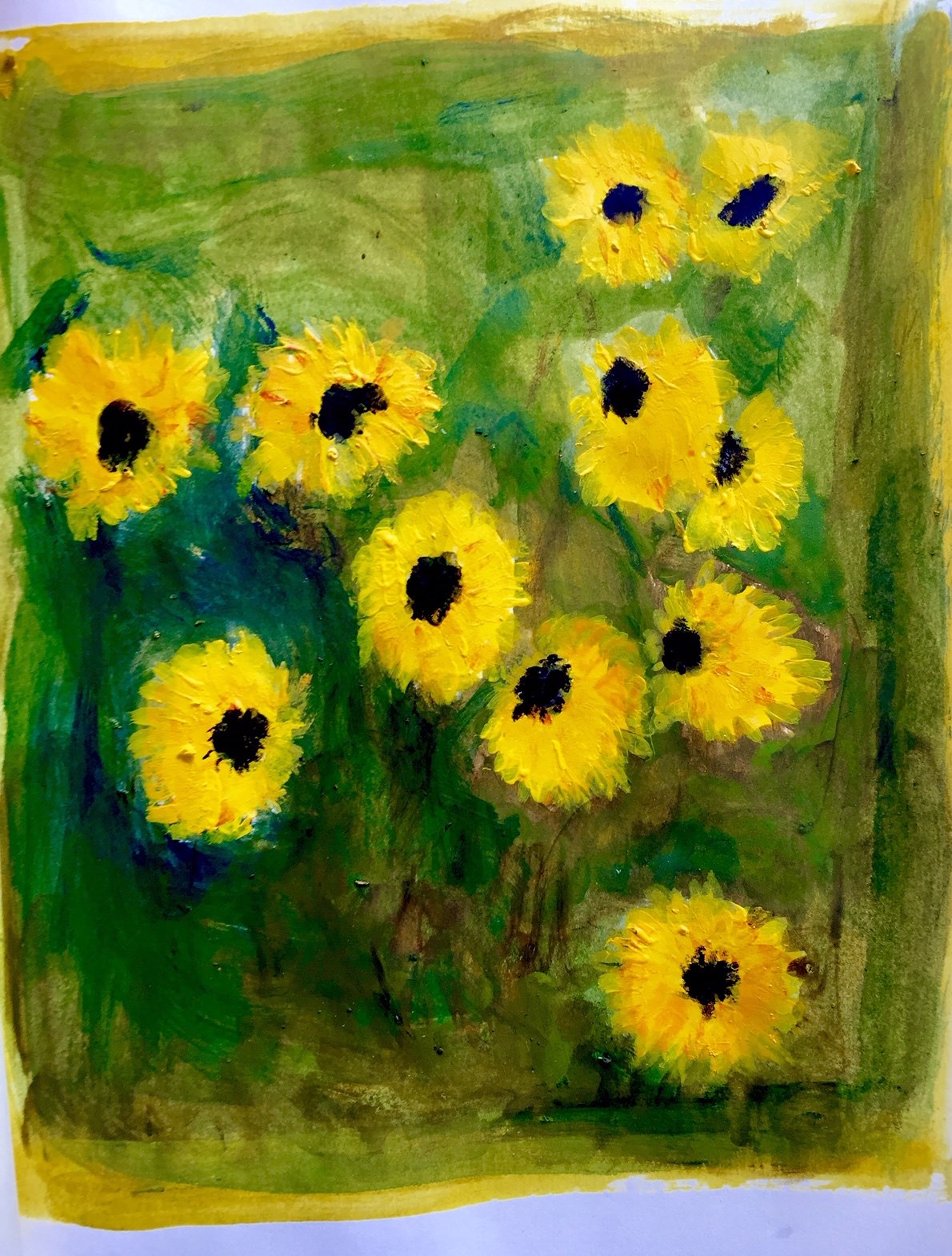 Art-in-the-Park - Plein Air
The Plein Air artists are putting on the finishing touches in their studios - check out this sneak peek of a study of California Bush Sunflowers (Encelia californica) by artist Maureen Blackhall for a taste of the art exhibit to come! For more information, check the Pollinatorpalooza page regularly - you'll hear it here first.

Plein-air
ADJECTIVE
of or relating to painting in outdoor daylight.

The beauty of our national parks has been inspiring people for generations. Indeed, these preserved and protected spaces hold some of the most breathtaking natural wonders – from the geysers of Yellowstone to the wild coastline of Acadia – and it's no wonder that people are inspired to paint them. Join community artists at Cabrillo National Monument as they paint the extraordinary plants of our Mediterranean Climate. This art-in-the-park event will offer you respite from the city, spectacular views, and a glimpse into the creation of new artistic masterpieces from April 11th – May 10th.
Note: there is no daily set schedule for the artists.
Last updated: October 13, 2021