Scout Opportunities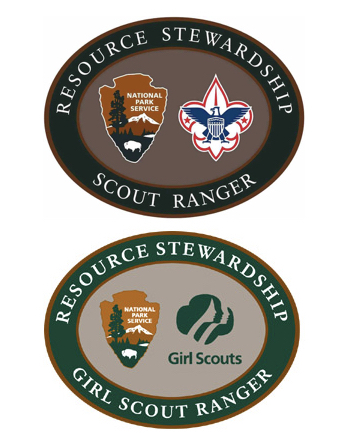 The Scout Ranger program is an official scout program in partnership with the Boy Scouts of America and Girl Scouts USA.
Why become a Scout Ranger?
Being a Scout Ranger allows you to discover and explore your national parks. Whether you are visiting Cabrillo National Monument or any other national park, we hope you learn something about the national parks and yourself. Participants in the Scout Ranger program can earn a certificate or a patch.


As a Scout Ranger you will:
- Learn about the mission of the National Park Service.
- Help protect the nation's natural, cultural, historic resources.
- Explore and learn about your national parks.
- Achieve unique recognition from the National Park Service.
How to Earn a Patch:
1) Participate in activities for a minimum of ten (10) hours at Cabrillo or other national parks.
2) Activities can include viewing park films, attending ranger-led tours, exploring park exhibits/buildings, reading about the park, taking photos in the park, service projects, etc.
3) Scouts will be awarded a patch by bringing their completed activity sheet and speaking with a ranger at the Visitor Center.
4) Please download and use the activity sheet to track your hours and activities.
Girl Scout Ranger Activity Log
Boy Scout Ranger Activity Log
How to Earn a Certificate:
1) Identical to patch requirements above, except scouts are only required to participate in five (5) hours of qualifying activities in the Park(s).
2) Certificates are provided via the honor system and can be downloaded and printed. Scouts should talk with a Scout leader or parent before signing the certificate.
Further Information
You can contact us (optional) and let us know you are interested in the Scout Ranger Program at Cabrillo National Monument. We will answer questions and provide further information to help you work toward the patch or certificate.
Other Scout Opportunities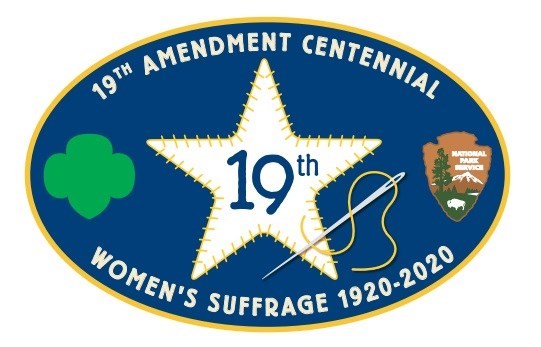 USA 19th Amendment Centennial Patch

The Girl Scouts of the USA 19th Amendment Centennial patches are available at Cabrillo National Monument while supplies last as of August 2020. Please visit the "Girl Scout Rangers & the 19th Amendment" webpage for more information about how to earn the patch. You can contact us to check on patch availability and to inquire about service project opportunities.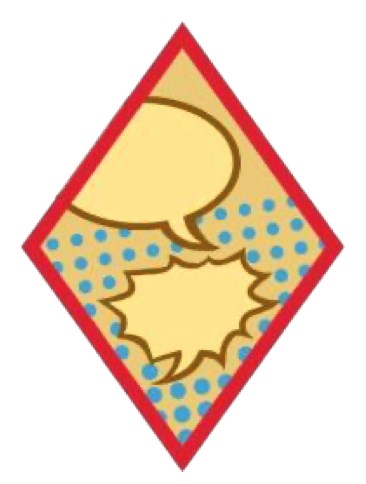 Cadette Comic Artist Badge
The Girl Scouts of the USA Cadette Comic Artist Badge can be earned through Cabrillo's ranger-led program "Conservation + Comics", which combines science, art, and a service project. In this program, Girl Scouts will:
Delve into the world of comics.

Choose a story to tell.

Draw it out.

Frame it in four panels.

Add the words.
Please e-mail us for more information. Note: this program will qualify attendees for the badge, however Cabrillo National Monument does not distribute them.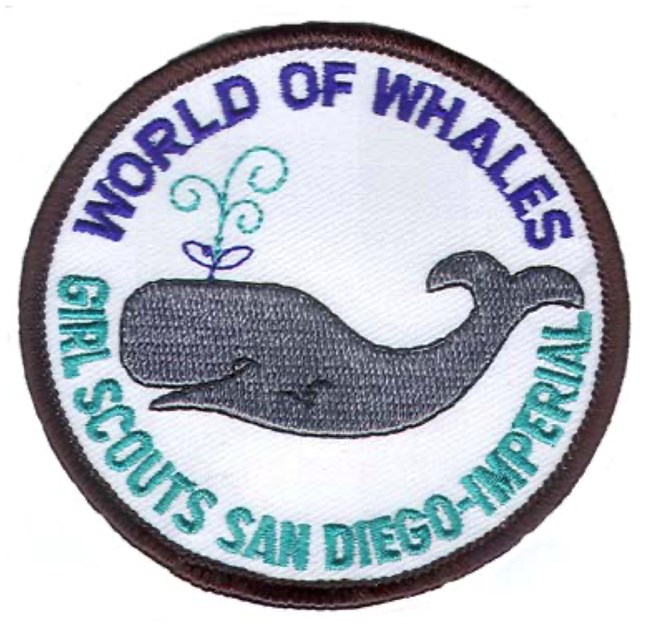 World of Whales Patch
The Girls Scouts of San Diego World of Whales Patch can be earned through a visit to Cabrillo or by scheduling a virtual program with a ranger. Please visit the "World of Whales Patch" website for more information about earning the patch through a self-guided visit, or e-mail us to arrange for a virtual program with a service component. Note: though Girl Scouts have the opportunity to earn this patch at Cabrillo, it ships from a Girl Scouts Council and will not be distributed by Cabrillo National Monument.
Last updated: February 1, 2021