Apprenticeships & More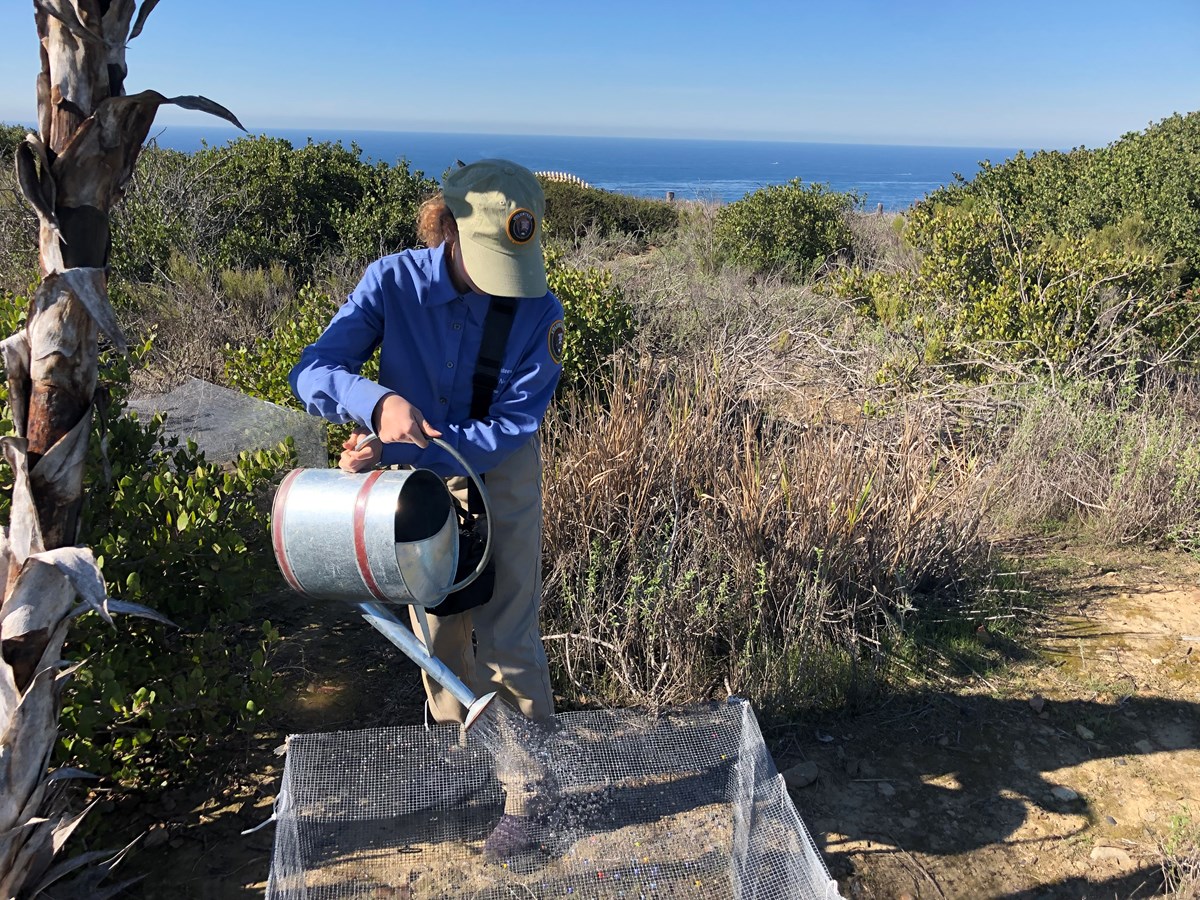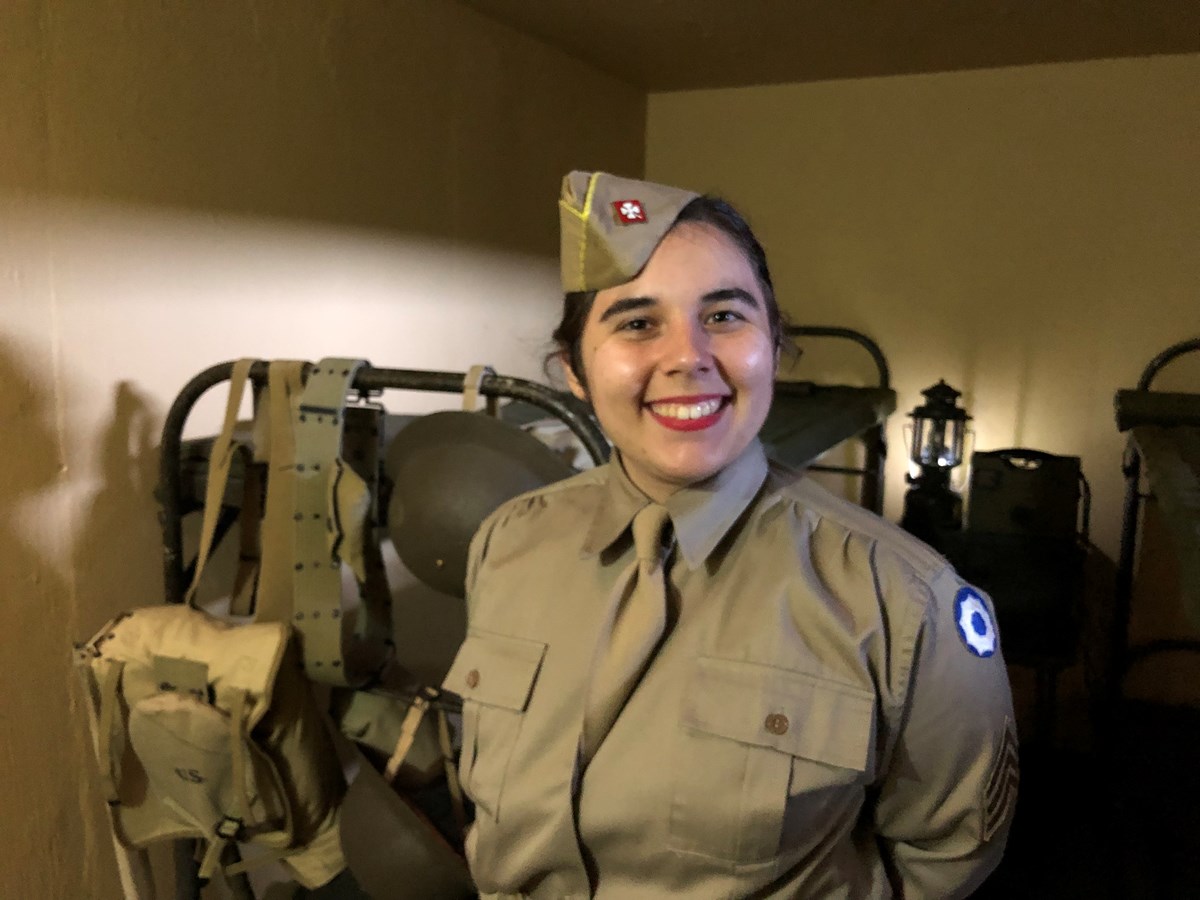 Read on to learn more about Cabrillo National Monument's other volunteer programs and projects:
Apprenticeships
Since July of 2019, Cabrillo National Monument has created two apprenticeship positions at the park to build the next generation of public land stewards through a meaningful and interactive volunteer experience. The Interdisciplinary Apprentice Program (IAP) and the Conservation & Environmental Apprentice Program (CESAP) both operate under the park's Volunteers In Parks (VIP) Program as a way to immerse students ages 12-22 in the NPS mission through a rich variety of volunteer positions and to provide students mentorships from the park's staff members across multiple divisions. As VIPs, these students work alongside other VIPS in roles under a number of divisions including: Natural Resource Management, Interpretation & Education, Maintenance & Facilities, and Administration. In addition to their volunteer duties, members also reflect weekly tasks in journals, publish reflection pieces and/or field notes on the Cabrillo National Monument website, and create a unique capstone project. Since these programs' inception, we have had ten incredible students who have made a lasting contribution to the park, including:
Leading a guided naturalist tour of one of the park's trails,

Compiling extensive research on WWII military installations at Point Loma,

Creating interactive geology modules for visitors in science education,

Monitoring and watering Shaw's Agave plots,

Generating a scientific poster on the impacts of climate change at the park (which was presented at the 2020 Climate Science Alliance),

Submitting a watercolor piece for an endangered species art competition hosted by the Endangered Species Coalition, and

Producing an invasive plant species identification guide for the park's staff and volunteers.
Living History Volunteers
At Cabrillo National Monument, Living History volunteers bring history alive by portraying a persona of the three epochs interpreted by the park: 16th-century Spain and the New World, 19th-century lighthouse era, and WWII coastal defense. As history actors and actresses, these volunteers can dress in uniforms and costumes to interact with visitors of all backgrounds and invite them into Cabrillo National Monument's rich history.
Accessibility Support Assistants
Accessibility Support Assistants (ASA) work closely with Interpretation & Education, Facilities, Natural Resources Department, and/or Management to manage various aspects of the park related to accessibility for visitors and staff with disabilities. Support can be provided for park architectural design, programmatic aspects, and/or electronic communications and information.

Check out one of our ASA volunteers Lily interpreting a virtual park video using ASL.
Visit our keyboard shortcuts docs for details
Duration:

2 minutes, 41 seconds
Visitors have the amazing opportunity to watch the whales as they pass by Cabrillo National Monument. Learn the best way to do this from our volunteer Lily!
Volunteer Navigation Committee
Our park's volunteer program is always growing, and this park values each volunteer's voice and experience! The Volunteer Navigation Committee (VNC) is a space for volunteers receive updates on various volunteer groups at Cabrillo National Monument, serve as a liaison for these groups, and actively support their fellow volunteers and park staff. The VNC works to make the VIP program a reflection of both the park's needs and abilities and of the volunteers' talents and expertise. Any volunteer or staff member is welcome to participate!
Volunteer of the Day
The Volunteer of the Day (VOD) assists volunteers by offering support and park information. The VOD also serves as an aid to park staff by helping with various projects and tasks in the office. The most important part of this position is to simply be a friendly face and helpful presence!
Plant Restoration Projects
Visitors can often be found gazing at tall flowering clusters growing out of succulent rosettes. Known as Shaw's Agave, these plants naturally grow in coastal sage and chaparral habitats along the Pacific Coast from northern Baja California to San Diego County. At the park, volunteers regularly monitor and water Shaw's Agave to both protect the resource as well as study its behavior to its relative ecosystem.
Community Outreach
Here at Cabrillo National Monument, our volunteers take the park to the people! From Pacific Gray Whales and Western fence lizards to life in the WWII bunkers and Old Point Loma Lighthouse, all of the park's stories are told by our volunteers with short educational and interpretive contacts through the use of brochures, hands-on activities, and modules in various festivals and events all around the city.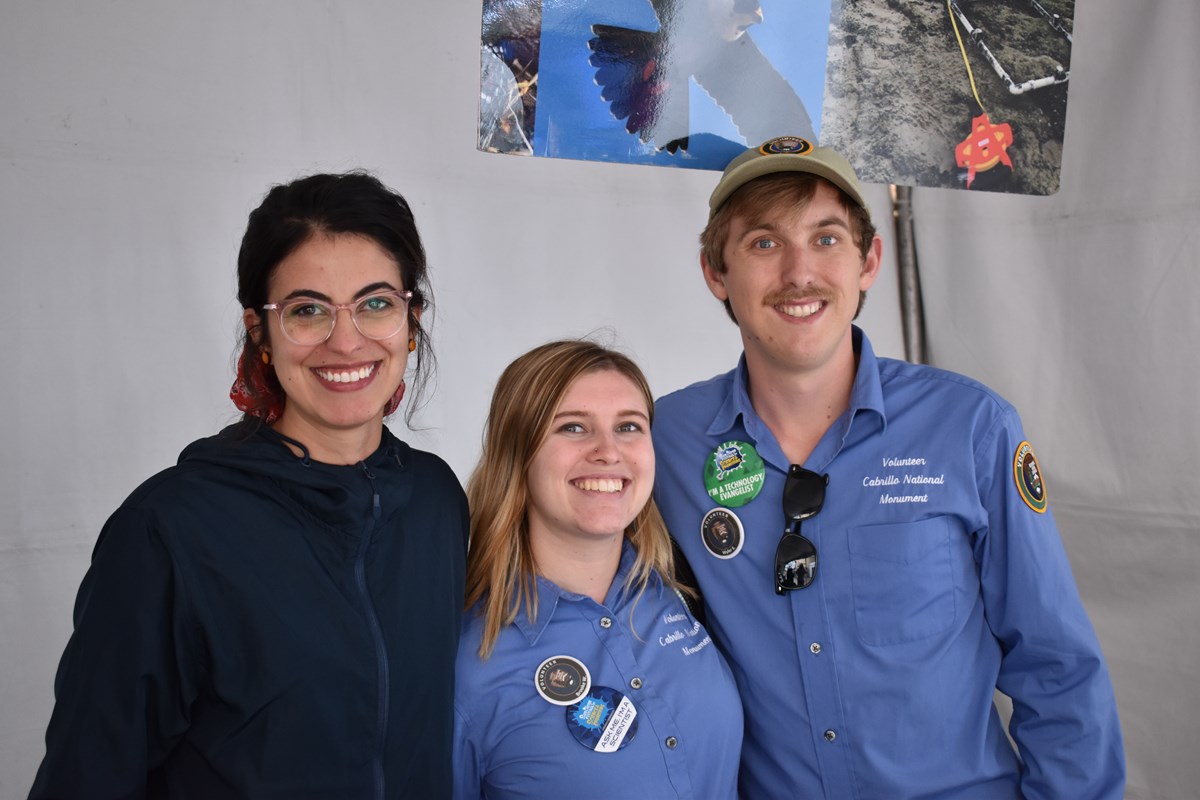 Interested in learning more about these roles and/or applying? To find out more about availability and eligibility, please contact cabr_volunteers@nps.gov for current and upcoming volunteer opportunities.
Last updated: March 20, 2021