On October 7th and 8th, the Cabrillo Science Education team participated in the San Diego Maker Faire at Balboa Park. This event was hosted by the Balboa Park Cultural Partnership and San Diego Makers Guild, and featured over 200 different Makers from San Diego and beyond. This two-day event spanned multiple venues, featured different food and entertainment options, and brought in roughly 28,000 visitors.
"Who are the Makers?" you may ask. According to the San Diego Maker Faire website, "Today, a 'Maker' is an overarching term for independent inventors, DIYers, artisans, people who just like to create, innovate, and teach others how they can do it too. Makers range from high-tech robotics teams and geeky coders, to traditional artisans and intricate crafters, to home brewers and garage tinkers." Put simply, Makers are those who are passionate about their craft, and just want to share their passion with the world.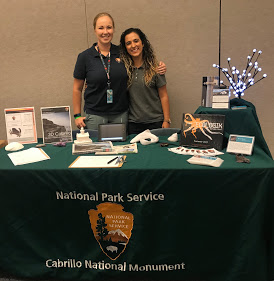 NPS/McKenna Pace - Cabrillo science education team representing the park at the SD Makerfaire
The Cabrillo Science Education Makers showcased the fusion of nature and technology through our 3D Cabrillo program. This program is a unique educational tool designed to bring visitors closer to our rocky intertidal through the use of 3D-printed biomodels. It includes a free online archive of 33 different animals readily available for anyone to download and print, as well as a curriculum for students and teachers to discover how to create their own biomodels (which you can access here). At the Faire, students, teachers, and visitors of all kinds were able to take a close look at some of these biomodels, ask questions to learn more, and even paint a model themselves.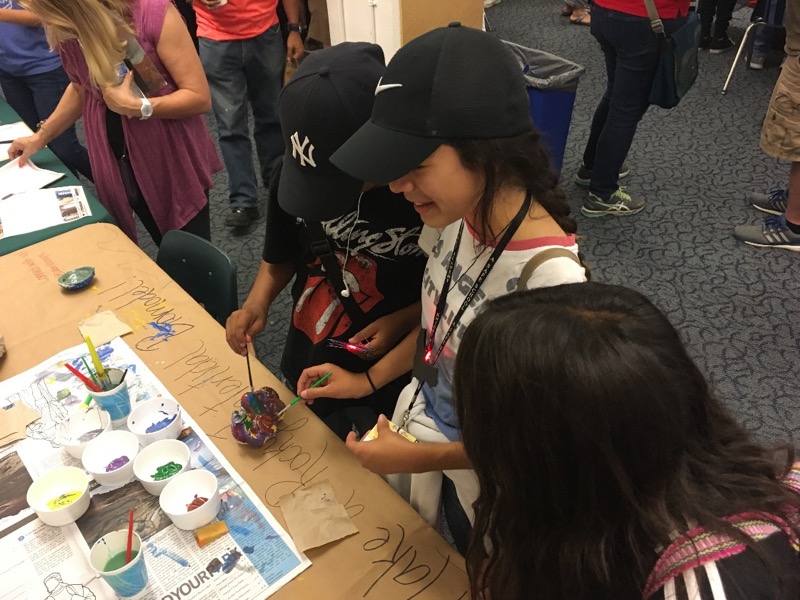 NPS/McKenna Pace - Students painting 3D models at the MakerFaire
By participating in this event, we connected to a new audience and spread our mission to preserve and protect the natural resources at Cabrillo National Monument in a new and fun way. We are excited about these new connections and hope that we can continue to foster a community of citizen scientists and environmental stewards who work to make the world a better place.
Are you a Maker? Did you visit us at the Faire? Have you ever 3D-printed one of our biomodels at home or at your local school or library? We want to learn more about you and your craft! Leave a comment below, or reach out on social media!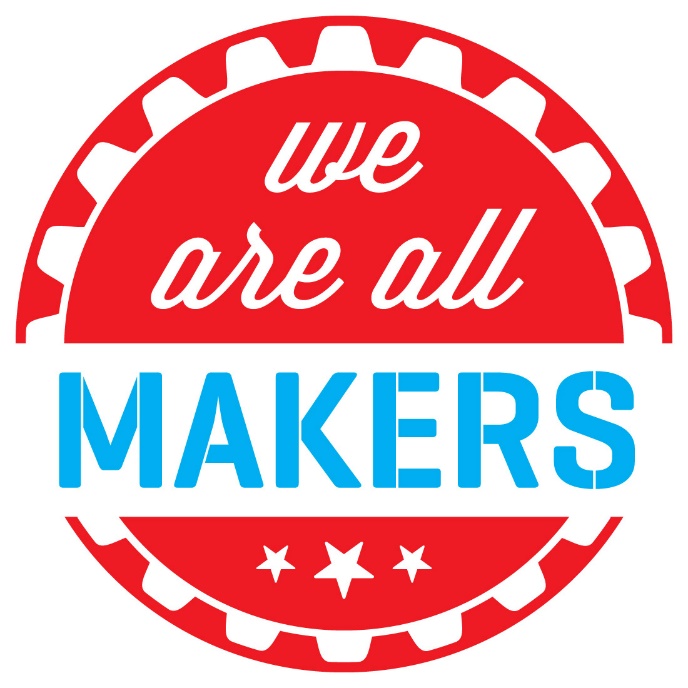 NPS/McKenna Pace - We are all makers!