3D Cabrillo Biomodel Library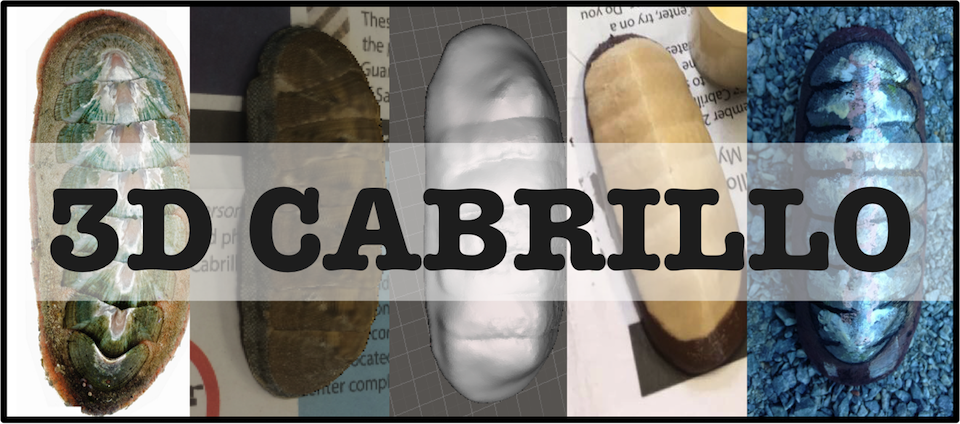 Welcome to 3D Cabrillo! Here you will find a unique educational archive to connect both students and visitors to the natural resources of Cabrillo National Monument through 3D models. Within the 3D Cabrillo Biomodel library, there are free downloadable versions of many of the prominent organisms found in our Rocky Intertidal Zone.

Using the new tools available to us, we seek to reach the public in different and exciting ways. Our goal is that this initiative will highlight the public's important role in awareness and stewardship of our public lands, a tenant inherent in the very mission of the Park Service.
This program has been adapted from the
Scanning the Seas
projected initiated by Dr. Andrew D. Thaler. A special thanks to Dr. Thaler and his ongoing commitment to ocean science education. An additional thank-you to the collection managers and curators of the Oceanographic Collections at Scripps Institution of Oceanography and their assistance on creating this online resource.
Last updated: July 2, 2021