Human history has been threaded with many moments of "before and after"- those events that change life as we knew it from that point on. Before agriculture, and after agriculture; before World War II, and after WWII; before the discovery of antibiotics, and after antibiotics. And now, before COVID-19 and after COVID-19. As schools were shut down and the park was closed, and many staff and volunteers transitioned to working from home, Cabrillo's science education team had to adapt quickly to the "new normal". But not all change is bad – rather, the team has looked at it as an opportunity to learn new skills, new technology, and to reach new audiences. 

Digital engagement is the name of the game: whether through social media, virtual speaker events, or online classroom visits, modern technology has afforded the team the ability to fulfill their mission of STEM education, mentorship, and the fostering of environmental stewardship. On social media, the team developed a series - which was spearheaded by the Chief of Natural Resources Dr. Linh Anh Cat - called "Scientists Speak!" in which real park scientists answer questions about how they preserve and protect native species at Cabrillo. 
NPS/Linh Anh Cat – Marine biologist Brian Hong poses with a quadrat, one of the tools used for monitoring marine species in Cabrillo's tidepools.

Since large, in-person gatherings were against county health regulations and no longer an option, this year's 24-hour City Nature Challenge BioBlitz was celebrated instead on Cabrillo's Facebook page with a tutorial for the free biodiversity catalog app iNaturalist and a live event in biologist Sam Wynns' backyard – a "backyard bioblitz" that celebrated nearby nature and encouraged viewers to explore their homes and neighborhoods, rather than gathering at the park.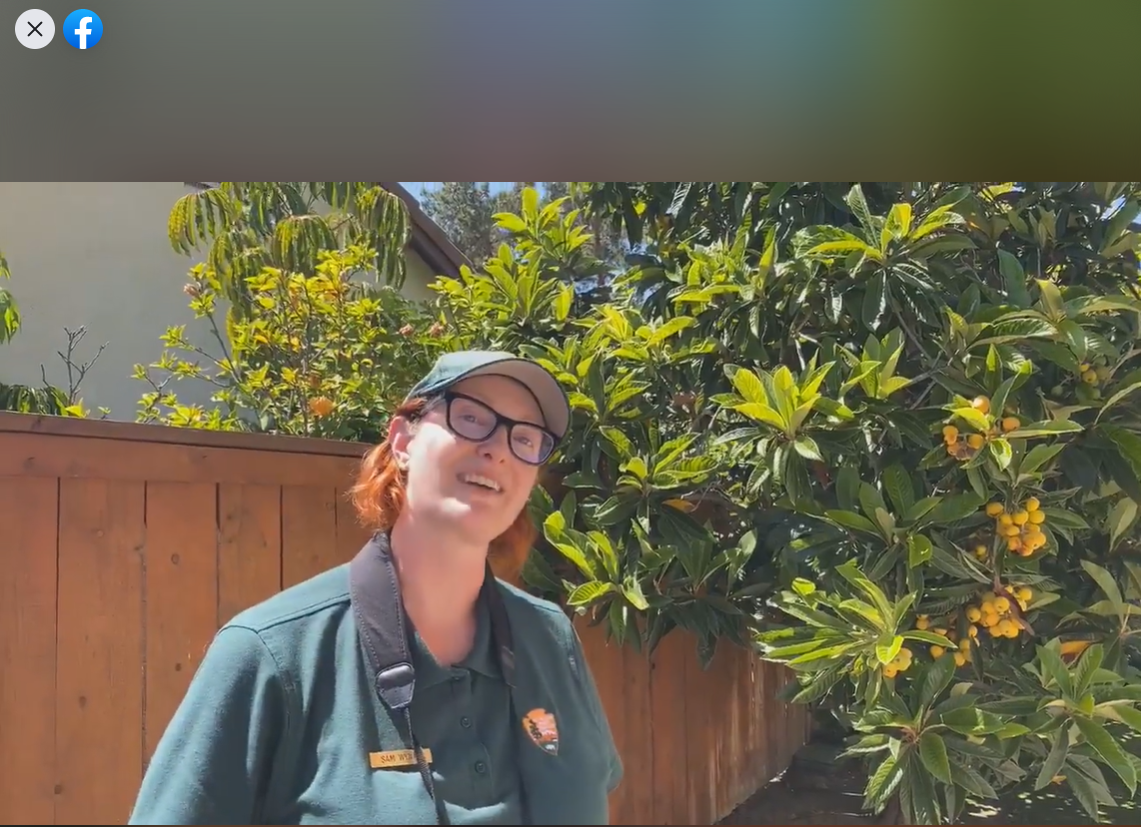 NPS/Andrew Rosales – Biologist Sam Wynns leads viewers around her backyard in search of different species for the City Nature Challenge 2020.

But not all in-person programs can be converted so easily – there are some that just do not lend well to a virtual space. In these instances, the science education team must get especially creative. One of the most involved program adaptations was that of EcoLogik, the free 2-week STEM summer day camp for girls. Due to health and safety concerns, the team moved to an online format and built an entirely new camp from the ground up. To keep it engaging, they incorporated videos, games, art, journaling, making and more on a daily themed quest which the campers embarked upon. Certainly, one of the best adaptive opportunities for virtual EcoLogik was the ability to incorporate women professionals in STEM fields from around the country, something that would not be possible at an in-person camp. After watching an introductory video of the STEMinist and doing an activity alongside her that reflects her work, the campers were able to ask her questions during a live Q&A – every day a different theme that featured a different woman. This year, campers had the ability to meet a geologist, behavioral ecologist, chemist, atmospheric chemist, biochemist, chemical ecologist, software engineer, chemical engineer, conservation biologist, evolutionary and organismic biologist, and fire ecologist – really spanning the breadth of all topics nature and tech. Exposing the campers to such diverse women in diverse fields allowed them to envision themselves in that role. As one camper stated, "My favorite thing was definitely meeting female scientists in all those fields and from different backgrounds. It was so cool to see how they all found their paths and really inspired me!"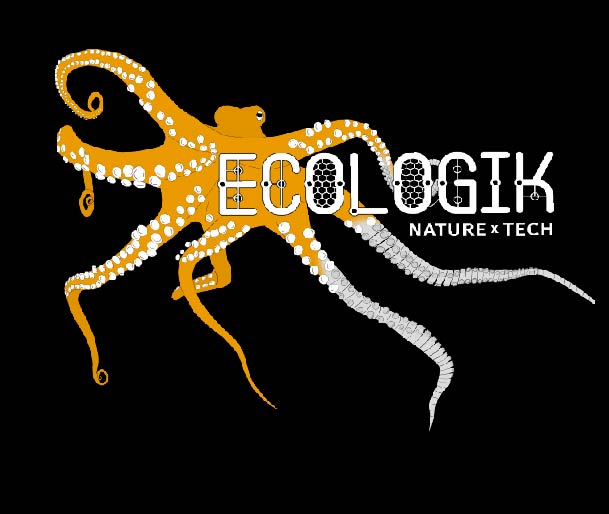 NPS/Alex Warneke – The logo for EcoLogik summer day camp.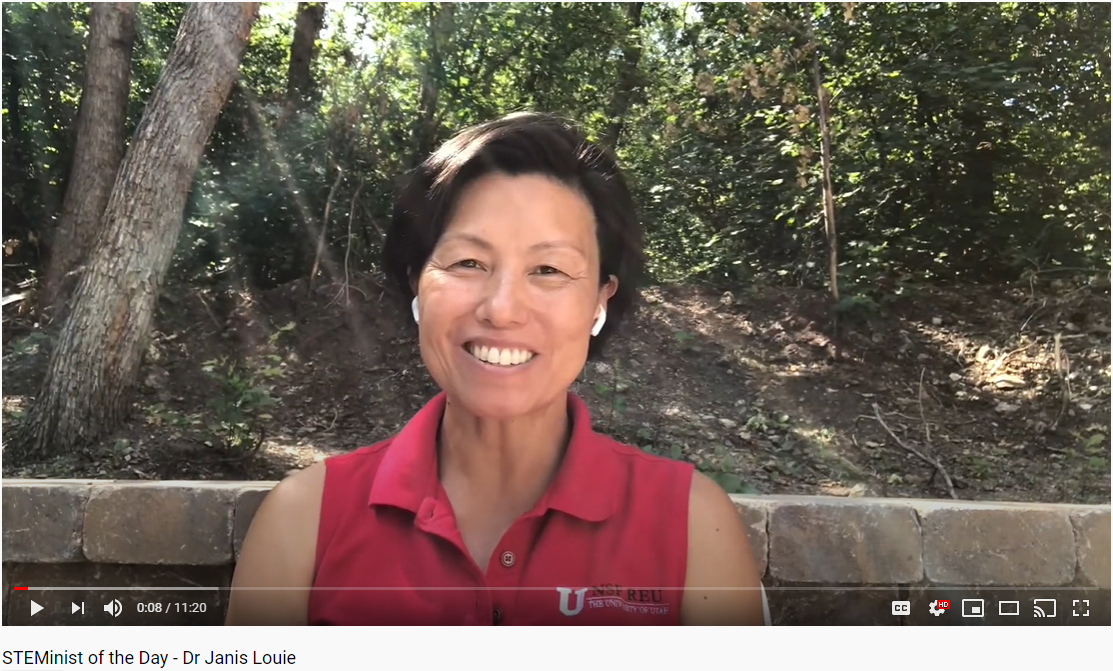 NPS/Samantha Wynns – Chemist Dr. Janis Louie, the guest STEMinist for the daily theme called "The Nature of Water".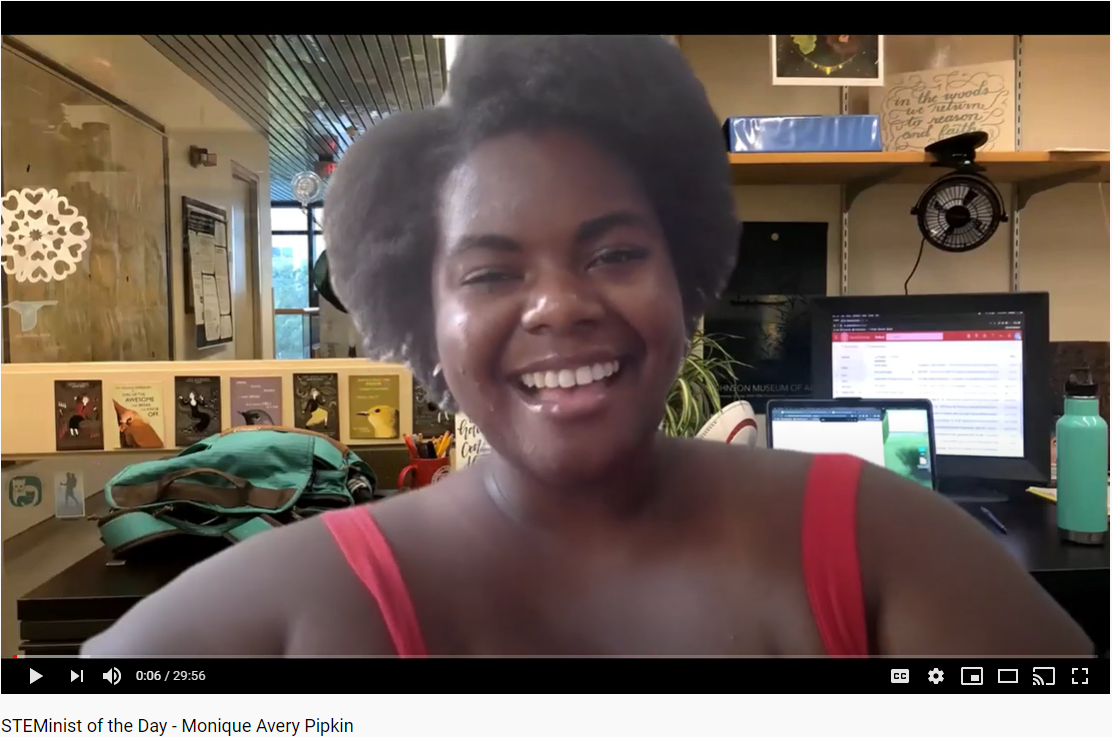 NPS/Samantha Wynns – Behavioral ecologist Monique Avery Pipkin, the guest STEMinist for the daily theme called "The Nature of Biodiversity".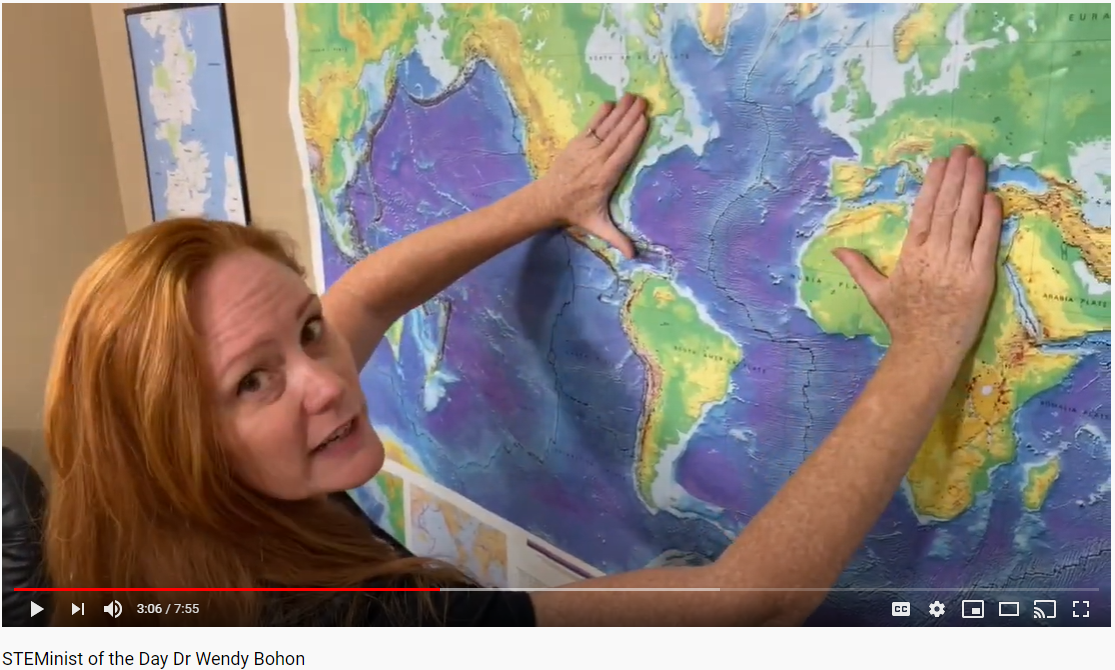 NPS/Samantha Wynns – Geologist Dr. Wendy Bohon, the guest STEMinist for the daily theme called "The Nature of Oceans".


One of the most important adaptations for the science education team is that of their field trip programs: the team usually leads field trips for approximately 10,000 students annually. Though it is uncertain when these in-person adventures will resume, the team wants to highlight that we have virtual field trips available!  Currently there are three virtual programs ready-to-go – Conservation + Comics, Climate Kids: Ocean Acidification, and Science Sampler – with more programming coming soon (so stay tuned). If you are interested in booking a virtual field trip with us, please head to the science education page on Cabrillo's website.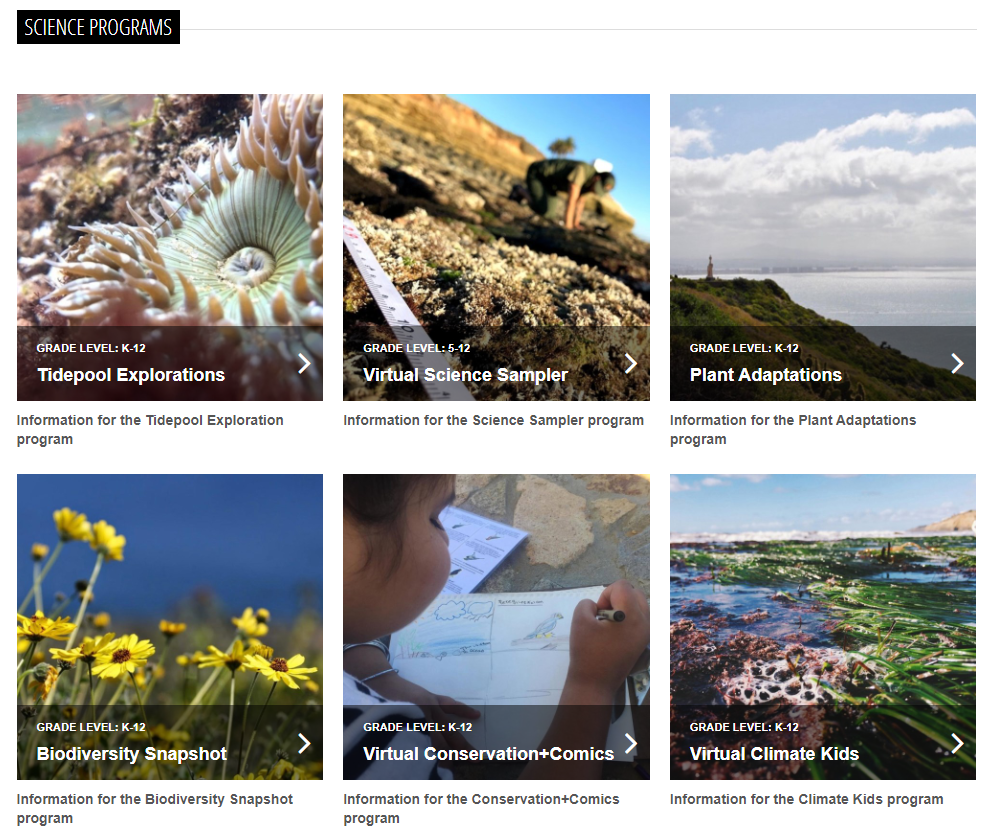 NPS/Samantha Wynns – Cabrillo National Monument's science education virtual program offerings.


We hope you are adapting well to these new challenges and difficult times. Our national parks are public lands and, as always, the National Park Service is here to serve both you and these important places that belong to all of us: how we serve just might look a little different right now. We might not see you in the flesh, but we hope to stay connected to our community all the same as we are all in this together.