Biologists at Cabrillo National Monument have been conducting inventory and monitoring surveys of some of the park's natural resources since the 1990s. Specifically, scientists monitor the Rocky Intertidal organisms, herpetofauna (reptiles and amphibians), vegetation, and birds that call the park home. These long-term data sets help us monitor trends over time to identify which species are doing well and which aren't, population growth and declines, migration routes, and more. This data has also allowed us to identify species that have been extirpated from the park – those that are native to the area, but aren't found here anymore. In the rocky intertidal, these extirpated species include the Black Abalone and Ochre Sea Star, two animals that haven't been detected in the park since before we began monitoring in 1990. Terrestrial extirpated species include Bobcats, the Coast Horned Lizard, Coronado Island Skink, and six species of snakes.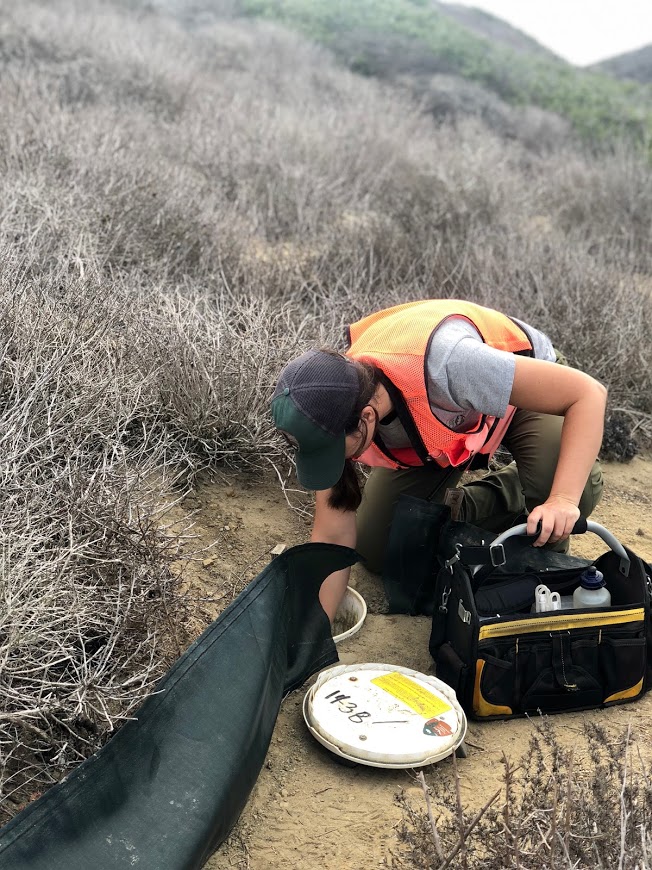 NPS Photo/Nicole Ornelas – Ranger Stephanie checks a pitfall bucket while herpetofauna monitoring at Cabrillo National Monument. 
After learning this information, some visitors have asked why we can't just bring those animals back. Maybe we could transplant them from somewhere else, or breed and release them? While that may sound like a simple solution, the answer is a bit more complicated than you might think. 
Reintroducing a species anywhere is timely, costly, and risky. Scientists must go through a long process of identifying a population that most closely resembles the extirpated species, identifying a suitable habitat in the new location, and monitoring the transplanted animals for years after their move. They must write management plans and Environmental Impact Reports that assess how one ecosystem will be affected by the loss of a few individuals and the other will be impacted by gaining them. They must secure funding – tranquilizing animals, moving them via helicopter, breeding them in captivity, staffing the project – no matter how you do it, relocating animals isn't cheap or easy. Plus, even after going through all of that, there's no guarantees that the transplanted animals will even make it. The experience can be extremely stressful for them, which negatively impacts their health.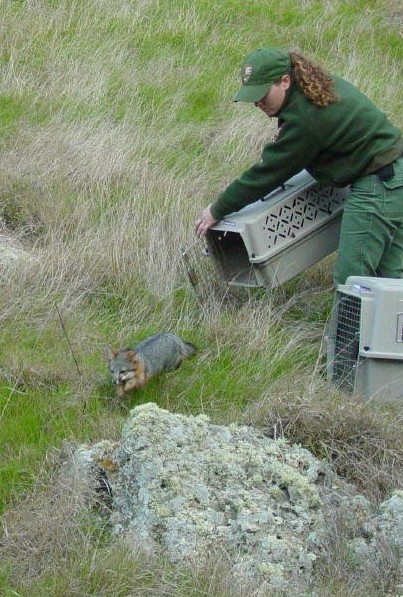 NPS Photo/Channel Islands National Park – an Island Fox (Urocyon littoralis) is released after a captive breeding and restoration program that took place at Channel Islands National Park during the early 2000s.
Despite all the risks, there have been instances of successful relocations and reintroductions. One of the most popular cases is that of the
Yellowstone Wolves
, which had been absent from the greater Yellowstone area for decades due to hunting. During the late 1800s and early 1900s, Park managers and other officials actually sanctioned the extermination of the wolves in the area in attempts to protect elk, deer, and other game animals. Luckily, management philosophies have changed since then, and the wolves were reintroduced to the park in 1995. Today, good management practices have allowed the once-endangered wolves to be removed from the Endangered Species List in Montana and Idaho, though they are still listed as an Endangered Species in Wyoming.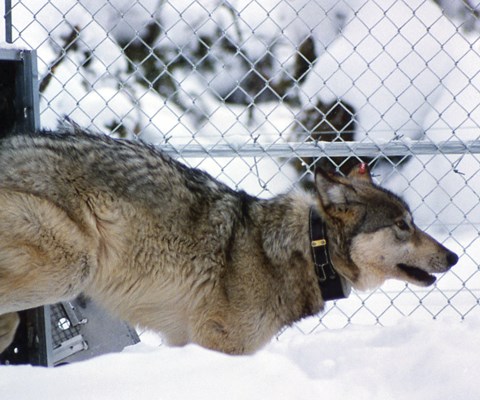 NPS Photo/Yellowstone National Park – a relocated wolf is released from its pen at Yellowstone National Park in 1995.
Another example of a successful reintroduction is with
Fishers at Olympic National Park
. Fishers are house cat-sized animals in the weasel family. Their thick, dark fur made them favorites of fur trappers in the Pacific Northwest, eventually leading to their disappearance in the area. Since their reintroduction in 2008-2010 they seem to be doing well, with several generations of children and grandchildren from the original transplants.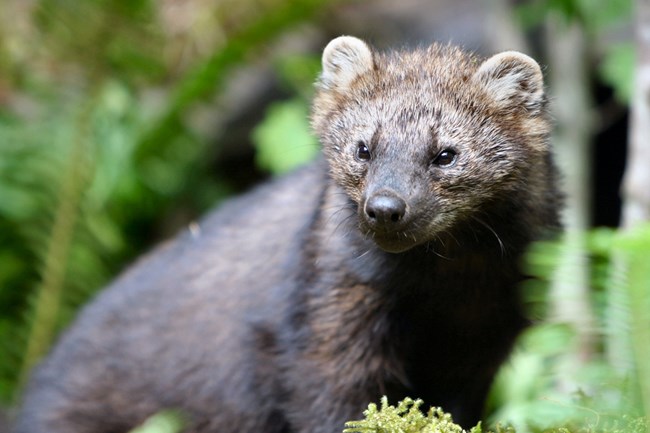 NPS Photo/John Jacobson, Olympic National Park – a Fisher (Pekania pennant).
While species reintroductions worked in Yellowstone and Olympic, it's unlikely that it would ever happen in Point Loma. According to National Park Service policy, native species should attempt to be restored when: a) sufficient habitat exists to support a self-perpetuating population, b) management can prevent serious threats to outside interests, c) the restored subspecies most nearly resembles the extirpated subspecies, and d) extirpation resulted from human activities. In other words, the species in question must have been extirpated because of humans, and there must be sufficient evidence to support the idea that they could reestablish a healthy population in the given location. Though the species extirpated at Cabrillo National Monument were likely caused by some form of human activity, there is little evidence to support that this area could support them again. 
In the case of the snakes and Bobcats, for example, their extirpation likely resulted from habitat fragmentation, or human development that inhibits the ability for animals to move between areas. That stressor will always exist for the animals that call Cabrillo home, so reintroducing these species that couldn't adapt in the first place would likely be counter-productive.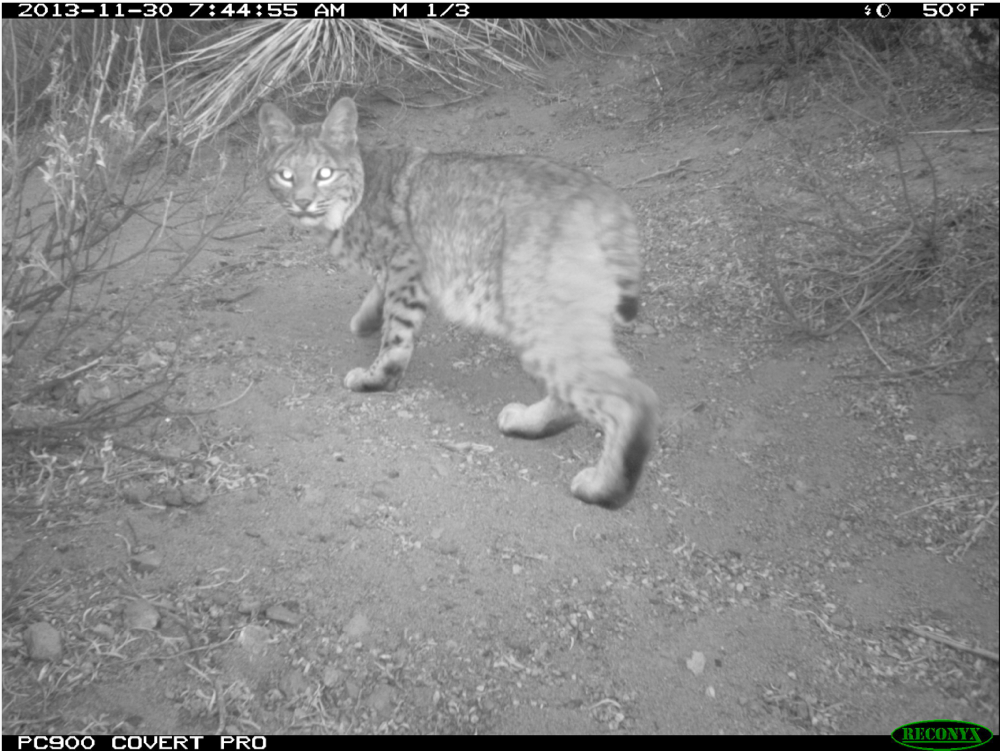 NPS Photo/Santa Monica Mountains – a Bobcat is caught on camera in an area of Santa Monica Mountains National Recreation Area.
Similarly, the extirpation of Coast Horned Lizards and Coronado Island Skinks has been linked to the invasive Argentine Ant, primarily because the ants preyed upon or out-competed the same insects that horned lizards and skinks eat. These animals simply didn't have enough food at Cabrillo and had to move somewhere that could support them. We know that we still have Argentine Ants at the park, so until we can eliminate that stressor, which would be extremely difficult, reintroducing the lizards and skinks would again be counter-productive.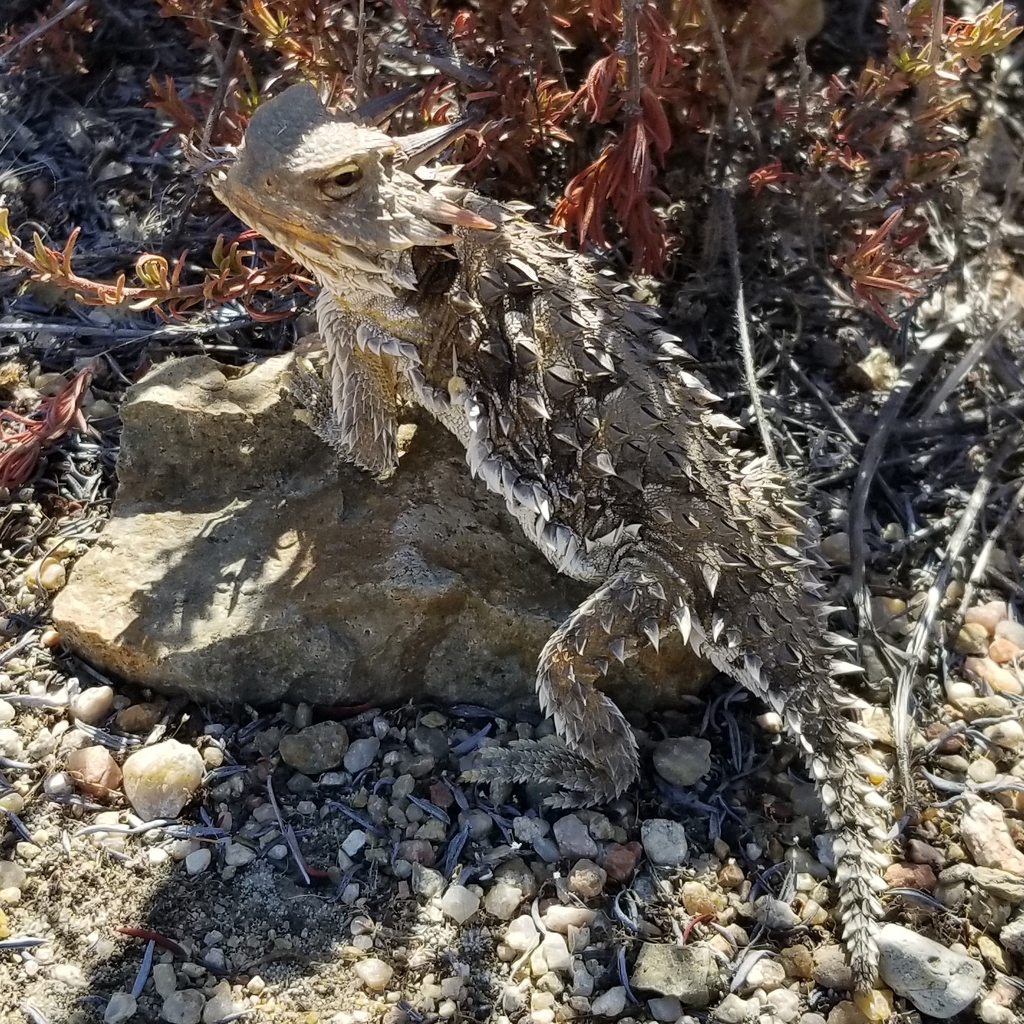 Photo Courtesy of flapflapglide on iNaturalist – a Coast Horned Lizard (Phrynosoma blainvillii) spotted near Otay County Open Space Preserve in San Diego County.
Finally, the Black Abalone and Ochre Sea Stars. Though all species of abalone were over-harvested, the real threat that likely lead to their listing on the Endangered Species List and extirpation from the Cabrillo National Monument tidepools was a disease called Withering Foot Syndrome. This fatal infection is found throughout Black Abalone populations and causes digestive problems for the abalone. A similar disease, called Sea Star Wasting Disease, recently wiped out Ochre Sea Stars throughout the Pacific Coast. Though you could make the argument that these diseases are caused, or at least perpetuated, by human activity, there's not much we can do to eradicate them. We don't know if either of these species will recover to historic population sizes here or elsewhere, especially because those diseases seem to thrive in warmer waters. However, there are aquariums, laboratories, and a few natural spaces that support thriving populations of abalone and sea stars. Maybe one day we could justify their release at Cabrillo National Monument.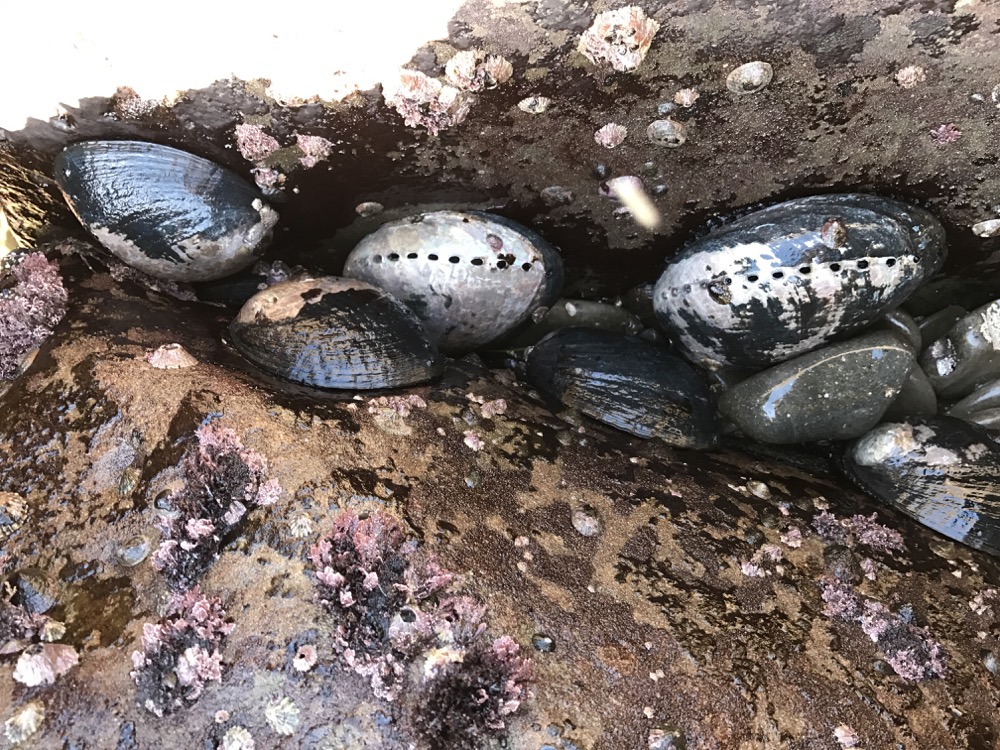 NPS Photo – Though they were once one of the most prolific intertidal animals in the Pacific, groups of Black Abalone like this are now extremely rare. 
As you can see, conservation and resource protection may seem simple on the surface, but the science behind it is anything but. Ecosystems are complex, dynamic, and ever-evolving; there are no guarantees when it comes to manipulating the system. However, our understanding of these systems is always evolving. We have made devastating mistakes in the past, but we can learn from them and make positive changes for the future.