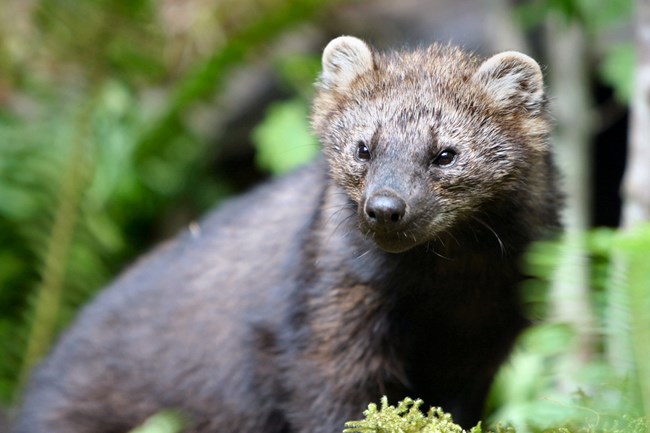 Fishers in Washington
The fisher (
Martes pennanti
) is a small carnivorous mammal native to North America, including the Olympic Peninsula. It is a member of the weasel family and related to mink, otter, and marten. About the size of a large house cat, the fisher has a long bushy tail, short rounded ears, short legs, and a low-to-the-ground appearance. Within the food web, fishers are secondary consumers; they prey on species like snowshoe hare and mountain beaver and are a food source for larger carnivores.
Historically, fishers occurred throughout much of the mid to low elevation forested areas of Washington, but the fisher's dark, thick fur made them attractive to trappers and by the early 20th century decades of over-trapping, as well as habitat loss and fragmentation resulted in their disappearance from the state.
In 1998 the fisher was listed as an endangered species in Washington.