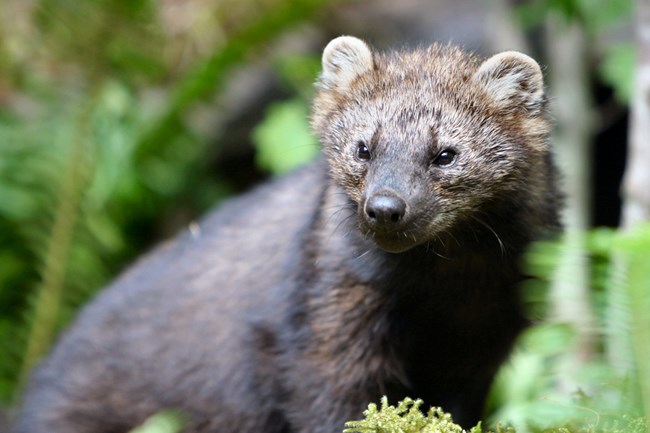 Welcome back, fishers!
On a wintry morning, January 27, 2008, twelve fishers from British Columbia bounded out of their transport boxes into remote sites within Olympic National Park. This historic event marked the first step toward restoring the small, reclusive mammals to the forests of Olympic National Park and Washington State. Over the next three years an additional 78 animals were introduced to the park.
Fishers in Washington
The fisher (Pekania
pennanti
) is a is a member of the weasel family, about the size of a large house cat. They are native to Washington, including the Olympic Peninsula. Their dark, thick fur made them attractive to trappers, and by the early 20th century, decades of over-trapping led to their decline and eventual disappearance from the state. As mesopredators--carnivores who are eaten by other predators--fishers prey on species like snowshoe hares and mountain beavers while providing a food source for other carnivores.
Fishers don't fish! Instead, they eat rabbits, rodents, and birds – and are one of the few animals that prey upon porcupines. The first European settlers called them fishers because they resembled the European polecat, known as the "fichet" in French.