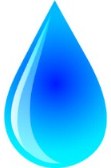 Water Quality Monitoring Program
The Buffalo National River's water quality monitoring efforts is divided into program and projects. The Water Quality Program was started in 1985, and is a partnership with Arkansas Deparment of Environmental Quality (ADEQ). Water quality sites are collected by Buffalo National River staff using ADEQ methods and water chemistry samples are passed to the ADEQ Laboratory through chain-of-custody to ADEQ Water Quality Inspectors. The following links contain data sets and water quality reports:
1997 Ten Years of Water Quality Monitoring
2002 Impacts of Septic at Gilbert Arkansas
2004 Water Resources Management Plan
2010 Assessment of Mill Creek Marble Falls Sewage
2010 Mill Creek Status and Trends
2013 Assessment of E. coli on Surface Waters
Water Quality Database: 1985 to 2011
Water Quality Database: 2005 to May 2015
Buffalo National River Water Quality Report 1985 - 2011
Cadmium Accumulation in Periphyton from Rush in the Buffalo National River
To access EPA's STORET water quality database, please click here for instrucitons.
---