Research
Science Spotlights at Buffalo National River
Water Quality Monitoring
Buffalo National River's water quality monitoring efforts are divided into two categories: programs and projects. Programs provide long-term monitoring data and are used to better understand trends in water quality, while projects are generally shorter-term, more varied, and more targeted investigations. At any given time, the park may have multiple projects under way to better understand particular aspects of water quality in the Buffalo River or its tributaries.
The Water Quality Monitoring Program was started in 1985 and is a partnership with the Arkansas Department of Environmental Quality (ADEQ). Water quality samples are collected by Buffalo National River staff using ADEQ methods, and water chemistry samples are passed to the ADEQ Laboratory through chain-of-custody via ADEQ Water Quality Inspectors. The park also maintains a continuous dissolved oxygen monitoring program.
Buffalo National River processes many of the collected water samples in the park's Environmental Protection Agency (EPA)-certified laboratory. As of 2017, Buffalo National River's water quality laboratory is certified for analysis of Escherichia coli, turbidity, dissolved oxygen, and pH.
If you would like to request a copy of specific data collected by Buffalo National River, please contact the park. Please be sure to include the specific type of data you are requesting and the time period of interest.
Some common water quality data types of interest include:
Fecal coliform

Escherichia coli

Turbidity

pH

Dissolved Oxygen (continuous and discrete)

Temperature

Conductivity
Please note, all nutrient data can be accessed using EPA's STORET database, and instructions on how to access STORET are below.
Accessing EPA's STORET Water Quality Database
STORET is an EPA database for storing and downloading water quality data. Please follow the instructions below to access STORET.
Type "http://www.epa.gov/STORET/dw_home.html" into your browser or "STORET" into your search window.

You are now at the data search website.

Under "Geographic Location" go to Option D (Drainage Basin/HUC): Search for Hydrologic Unit Code (HUC) 11010005.

Under "Organization Station and Project" use Option 1 (Organization Type(s)) and Select All.

Under "Station Type" select River/Stream

Under "Date, Administrative Filters" select the dates you are interested in.

Under "Activity Medium" select Water.

Under "Activity Intent and Community Sampled" select Select All.

Under "Characteristic" and "Characteristic Group Type" it is possible to further refine your search. The default will give the maximum amount of data.

Under "Data Download Report" there are several options to exclude certain types of data. When ready, press the Station Download button.

This next page will give a number of stations at the top of the page. It will allow for further modification of the search also.

Enter your email address

Enter a three letter prefix for the report

Select Data Elements for the report

Select for Immediate or Overnight batch process of report.

When Overnight is selected, a page will come up with a summary of the request.

Check your email the next day for the zip file.
Water Quality Reports
Some of Buffalo National River's water quality-related reports available by emailing the park are:
1985 Water Quality Report

1989 Water Quality Report

1991 Mill Creek Survey

1993 Water Quality Plan

1997 Ten Years of Water Quality Monitoring

2002 Impacts of Septic at Gilbert Arkansas

2004 Water Resources Management Plan

2010 Assessment of Mill Creek Marble Falls Sewage

2010 Mill Creek Status and Trends

2013 Assessment of E. coli on Surface Waters

Water Quality Database: 1985 to 2011

Water Quality Database: 2005 to May 2015

Buffalo National River Water Quality Report 1985 – 2011

Cadmium Accumulation in Periphyton from Rush in the Buffalo National River
Buffalo National River Science Symposium
The first annual Buffalo National River Science Symposium took place in Harrison on Tuesday, April 23. Scientists and researchers from multiple agencies presented historic and current water quality projects and data collected. The following presentations from the Science Symposium are available upon request:
Ashley Rodman - Buffalo National River's water quality monitoring history and plan update
Sandi Formica - Surface water quality in the Buffalo National River (1985-2011)
Brian Haggard - Water quality perspective of Big Creek flowing into the Buffalo National River
Lucas Driver - Preliminary study update: A comparison of nutrient water quality in the Buffalo River upstream and downstream of Big Creek
Jill Jenkins - Bacterial counts and metabolic activity from water samples along the Buffalo National River
Billy Justus - Filamentous algae relations to surface and groundwater nutrient pathways in the karst watershed of the first National River (Buffalo River, Arkansas)
Nathan Wentz - History of filamentous algae in the Buffalo River
David Bowles - Aquatic plants in springs at Buffalo National River, Arkansas
Shawn Hodges - The History of freshwater mussels in the Buffalo River
Hope Dodd - Long-term fish community monitoring on the Buffalo River
David Bowles - Long-term aquatic invertebrate monitoring at Buffalo National River, Arkansas
Dan Magoulick - Forecasting effects of angler harvest and climate change on smallmouth bass abundance at the southern edge of their range
For a digital copy of these presentations, please contact Ecologist Shawn Hodges.
Buffalo National River's water quality team collects samples in the Lower Buffalo Wilderness and returns them to the lab for processing.

Duration:

3 minutes, 2 seconds
Aquatic Invertebrate Monitoring
Aquatic invertebrates are an important tool for understanding and detecting changes in ecosystem integrity, and they can be used to reflect cumulative impacts that cannot otherwise be detected through traditional water quality monitoring.
The full report Aquatic Invertebrate Monitoring at Buffalo National River, 2005-2013 is availble by emailing the park.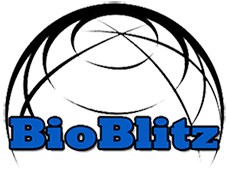 BioBlitz: Opportunity for Citizen Science
Looking for an opportunity to become a citizen scientist? Buffalo National River, in conjunction with the Heartland Network and Missouri State University, sponsors BioBlitzes that occur in the park throughout the year. BioBlitzes are an excellent way to help the park acquire crucial science data that is often used in the decision making process.
---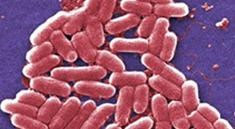 Assessment of Escherichia coli Concentrations in the Surface Waters of Buffalo National River
Buffalo National River has conducted a water quality monitoring program for nearly twenty five years and bacteria monitoring has been a major component of that program. In 2009 the monitoring program added Escherichia coli as a parameter to supplement the fecal coliform sampling already being conducted. Escherichia coli has been found to be a much better indicator of possible human pathogens in surface waters, and quantification and enumeration methods for Escherichia coli are much more efficient and accurate. Email us for the full report.
---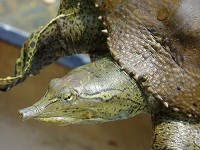 Amphibians and Reptiles
Prior to 2002 only cursory surveys of herpetological species had been performed in isolated areas of Buffalo National River. Those limited surveys, however intriguing, did not provide enough information to allow park managers to make appropriate decisions to insure long term sustainability of herpetofaunal species and abide by the NPS mission statement. The survey report:
A Herpetofaunal Inventory of Buffalo National River
, conducted between March 2002 and September 2003, is available by
emailing the park
.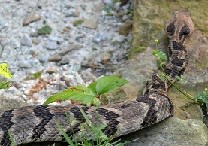 Email us for an excel spreadsheet of herptofaunal species and their relative abundance in the park area.