Inventory and Monitoring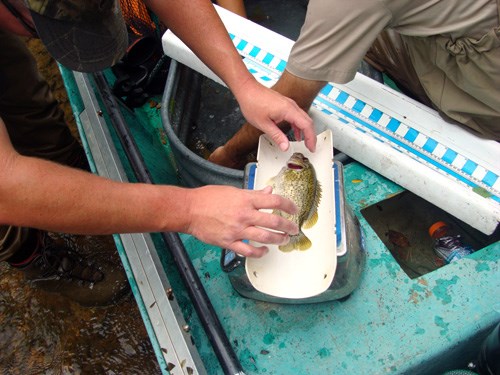 Inventory and monitoring (I&M) builds a strong scientific foundation for the management to make informed decisions to protect natural resources in national park areas.
Science at Work
Buffalo National River is a member of the Heartland I&M Network, fifteen parks in the Midwest sharing resources and professional expertise to inventory and monitor natural resources. Park managers use scientifically collected data to monitor the vital signs-measurable, early warning signals of significant changes-to assess the long-term health of natural systems.
At Buffalo National River, trends in populations of birds, native plant communities, and exotic invasive plants may indicate changes in the overall health of the river corridor. Park scientists also assess the quality of stream habitat by inventorying the physical characteristics of tributaries as well as fish and aquatic invertebrate communities.
Last updated: January 24, 2021