Riggs Spring Loop Trail


The Riggs Spring Loop Trail begins at Yovimpa Point and travels through spruce, fir and bristlecone forests. Red cliff breaks and Quaking Aspen groves are scattered along the trail on the eastern side, allowing for beautiful vistas looking east and south.
The western section of the trail is steeper and more heavily forested. A spring is located near the midway point of the trail offering some respite and shade for the weary traveler. Hikers and campers are cautioned to treat this water before using it for drinking.
As a popular backcountry (overnight) camping area, hikers and campers should be aware of each other and respect the privacy of others.
Carry plenty of water and properly purify before drinking.

Trail wash-out and downed trees occur after storms.

Bear country, bear spray is strongly recommended.

Properly seal all food scented items.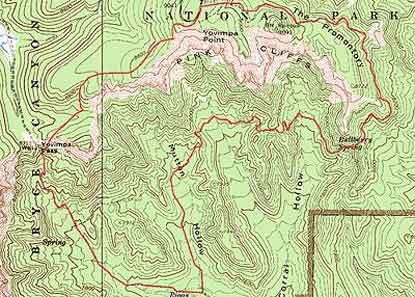 Total Distance:

8.5 miles
14.2 km

Climbing:

2248 feet
685 m

Descending:

2248 feet
685 m

Min/Max:

7443/9115 feet
2269/2778 m
Last updated: September 21, 2021