Virtual Experiences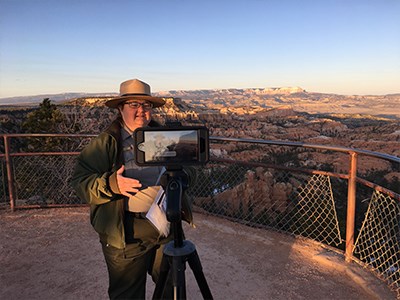 Many Ways to Explore
There are many virtual experiences available through the Find Your Virtual Park page. You can also explore this and other parks through Google Arts & Culture, Google Earth, or a page by page tour of this park. You are also invited to join us on our Facebook, Instagram, and Twitter pages.
Watch our Live Sessions
While the park is closed, we invite you to plan a virtual visit! Facebook Live is a great tool for connecting our rangers with the world abroad; you can visit our page to see past programs as well as to tune into future ones.
These videos and more are also available on our park Youtube channel.
Last updated: May 14, 2020